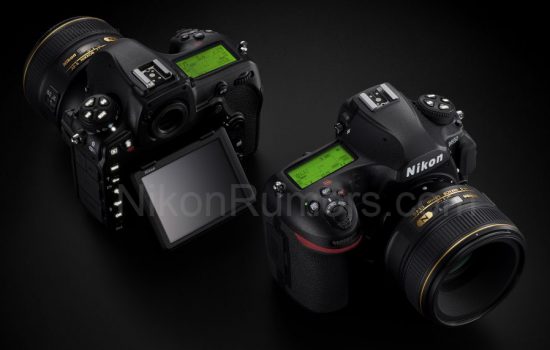 First, note that all my posts and the official press release describe the D850 as a "full-frame, high-resolution, high-speed digital SLR cameras", not mirrorless or medium format as some have suggested (the B&H listing of the D850 as a mediums format 645 was a mistake).
This is what we know about the D850 so far based on my initial reports from May and June and some new information:
45-46MP full frame CMOS sensor
Improved low and high ISO
New and improved version of SnapBridge
No built-in GPS
Tiltable LCD screen just like the D750 and D500
Memory card slots: one SD and one XQD
AF system from the D5
No built-in flash (from the teaser picture)
Back illuminated buttons (from leaked pictures)
Joystick selector (from leaked pictures)
Built-in Bluetooth and Wi-Fi (from leaked pictures)
8K time-lapse video capabilities (from promo video)
New: the D850 will be on display at the Photo+ Expo in October
New: touchscreen
New: 4k UHD video in FX format (with no crop)
Here are the "big" unanswered questions I have so far – I hope that with this post, I will get some tips from people in the know (use the contact form):
Fps rate – I was told different numbers here, including 8fps which is a bit high in my opinion.
EVF/hybrid viewfinder – everything so far is pure speculation based on the design of the D850 pentaprism and previous Nikon hybrid viewfinder patents accompanied by some catchy headlines online with exclamation points. I know that "hybrid viewfinder" headlines bait a lot of clicks, but as of today, I have no reason to believe the D850 will have such technology. If something changes, I will do a post asap. This is how I have been operating for over 10 years and I will not change it now just because somebody on the Internet says so.
Release date
Price
The Nikon D850 has no EVF or hybrid viewfinder
The Nikon D850 will be even faster than 8 fps
If any of our readers have some additional D850 info, you can contact me anonymously here.
Like the Nikon D850 Facebook page for additional coverage.