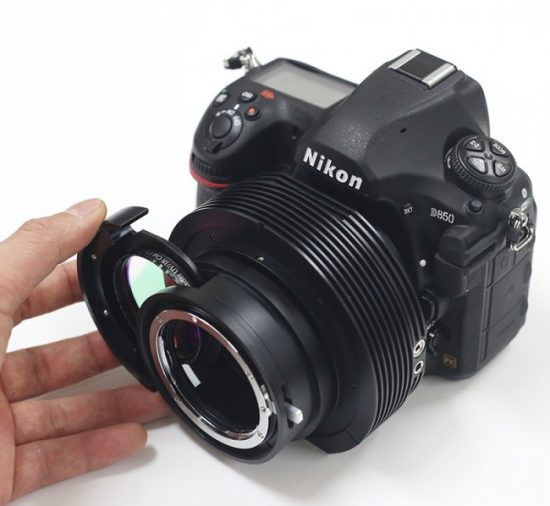 The first Nikon D850 cooled camera for astrophotography is now available for sale - a company converts a regular Nikon D850 to an Astro D850. The price is $4,950 ($1,650 over the regular D850 price of 3,296). To achieve effective cooling, they actually moved the sensor outside of the camera and performed several other modifications:
"We took out the image sensor and moved it towards the lens and made a cooling module. Extracted CMOS sensor from camera body located in front of mechanical shutter, the exposure control by mechanical shutter is impossible and can't use optical view finder. But there is sufficient extra space between CMOS and Mount Ring, we can install Drop-In Filter system in the space:"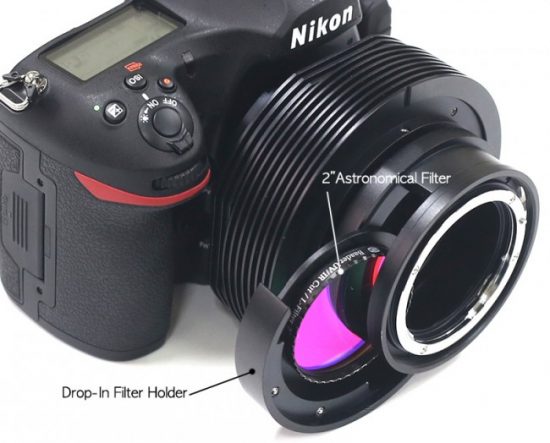 "The back focus distance between the image sensor and lens mount allowed room for the drop in filter holder. This system makes it possible to install filters without removing the lens. This is very useful including for narrowband imaging."