This is part 1 of the Yellowstone in Winter post written by Randy Dykstra - you can check his website, Instagram and Facebook page (if this article doesn't make you go there in the winter, I don't know what will):
Everyone knows of Yellowstone National Park and its geysers. Millions of people visit in the summer months. But it was a whole new experience to stay in "yurts" in the middle of the park, in the middle of winter. This was also a time for me to really put my new Nikon AF-S NIKKOR 500mm f/5.6E PF ED VR lens to task on my Nikon D850.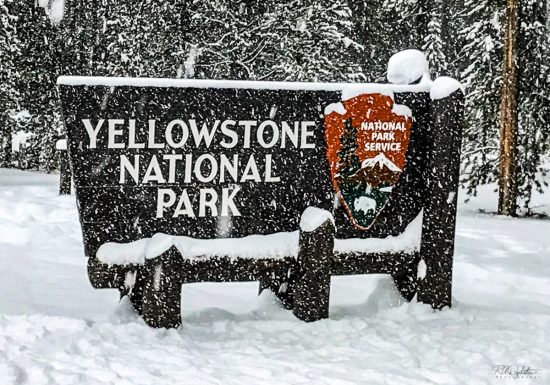 Winter made this just an amazing adventure, loaded with all sorts of weather; snow storms, winds, bright warm days, and a mixture of all the above. Key this year was finding a place where I could actually stay inside the park and not have to travel 40 miles each morning to reach the central areas of the park. That meant I was able to be at key locations right at sunrise.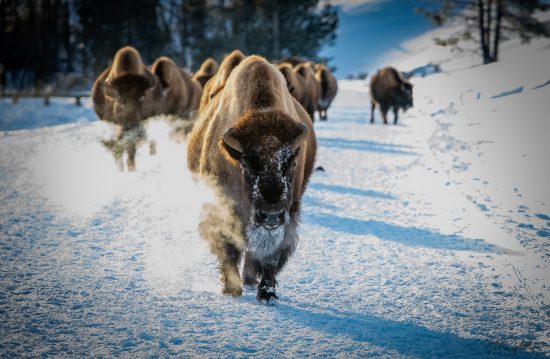 The park was loaded with bison and I saw well over a thousand of them, over the 5 days of photography. Also quite abundant were coyotes and eagles as I saw multiples of each every day of the trip. Staying out of sight were the wolves and elk, at least in the middle section of the park. Although, there were some signs of activity that occurred at night.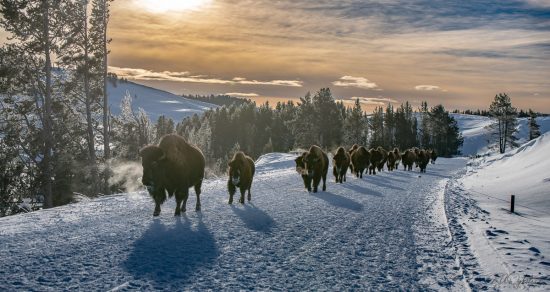 The trip started with the drive from the Bozeman airport to the west gate. This highway leaves Belgrade, Montana and heads south through Gallatin National forest, before entering Yellowstone National park for approximately 20 miles, ending at the small community of West Yellowstone. This is a busy thoroughfare but it transverses through the beautiful countryside with many miles hugging the Gallatin River. Keeping an eye out here provided some wonderful animal sightings and photo opportunities.