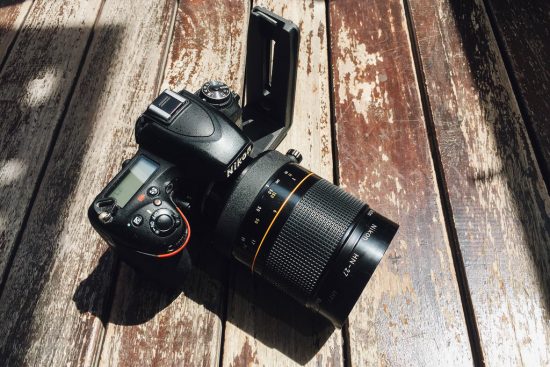 An insane perspective of fireworks from 10 kilometers away, shot with the Nikon 500mm f/8 Reflex-NIKKOR lens ($200-$500) by Klaus Tan (Facebook | Flickr | Instagram):
I took a trip to the eastern regions of Singapore to scout for a unique location to shoot National Day fireworks as Singapore celebrated it's 52nd birthday.
Typically, one would head down to the Central Business District area to get as close to the fireworks as possible, but this time I headed the furthest away I could. My idea / rationale was simple: Use a Nikon 500mm f/8 Reflex-NIKKOR to capture a never captured before perspective of the fireworks, and avoid the crowds. The photograph was to include the Central Business District and fireworks in the most aesthetic way possible.