Nokishita recently published a full list of cameras and lenses already registered with various government agencies but not yet officially announced. Nikon currently has only one new camera registered (N1622) together with the upcoming N16F1 remove control. I believe this N1622 registration is for the rumored Nikon Coolpix P900 replacement. As Nokishita already reported, the camera was scheduled to be manufactured in the Chinese factory that was recently shut down – this could explain why we have not seen the official announcement yet:
Digital camera
Made in China (It was planned to be manufactured at the closed factory)
Wi-Fi + Bluetooth installed
Remote controller
Wire type: Bluetooth 4.1 + LE
Battery: Coin type lithium battery CR 2032
N16H0
I also think the N16H0 dot site is an accessory for the P900 camera replacement – something similar to the Olympus EE-1 dot sight: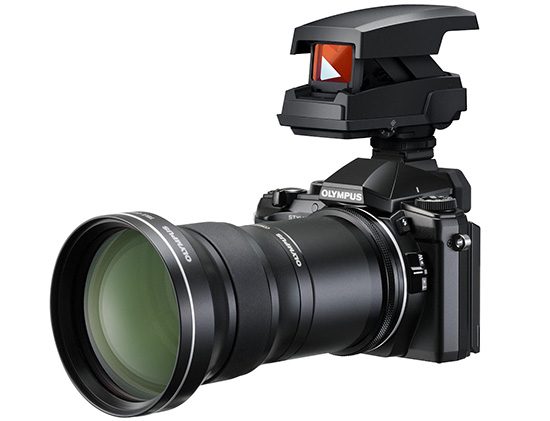 The price of the P900 recently dropped to $579.95.
Related posts:
Nikon is still expected to announce a replacement for the Coolpix P900 camera
New patent: the Nikon Coolpix P900 camera replacement could have a 100x zoom lens
This lens patent could be for the Nikon Coolpix P900 camera replacement
Nikon has a design patent for a new Coolpix superzoom camera
---