The latest rumors are that the Nikon 1 V3 with a new 10-30mm f/3.5-5.6 PD VR lens and the 70-300mm f/4.5-5.6 VR zoom will all be announced next week, probably on March 12th or 13th. There will also be a new Nikon 1 light (LED?) accessory – maybe one of those prototypes: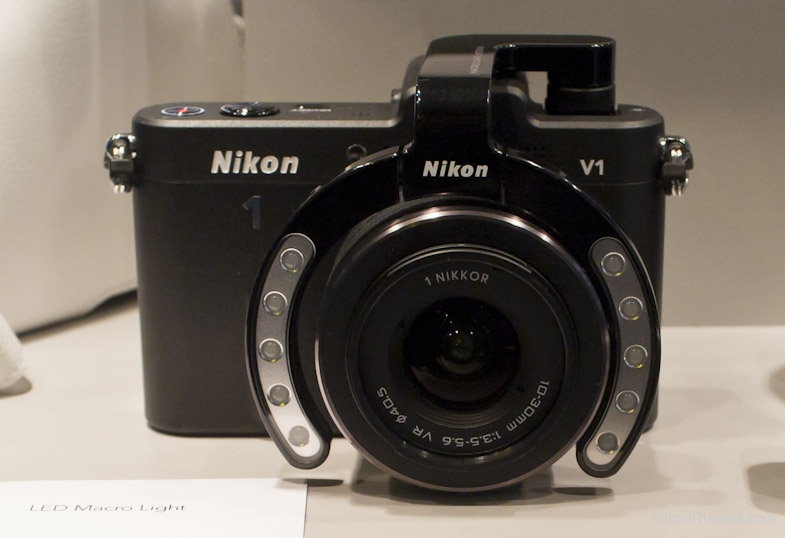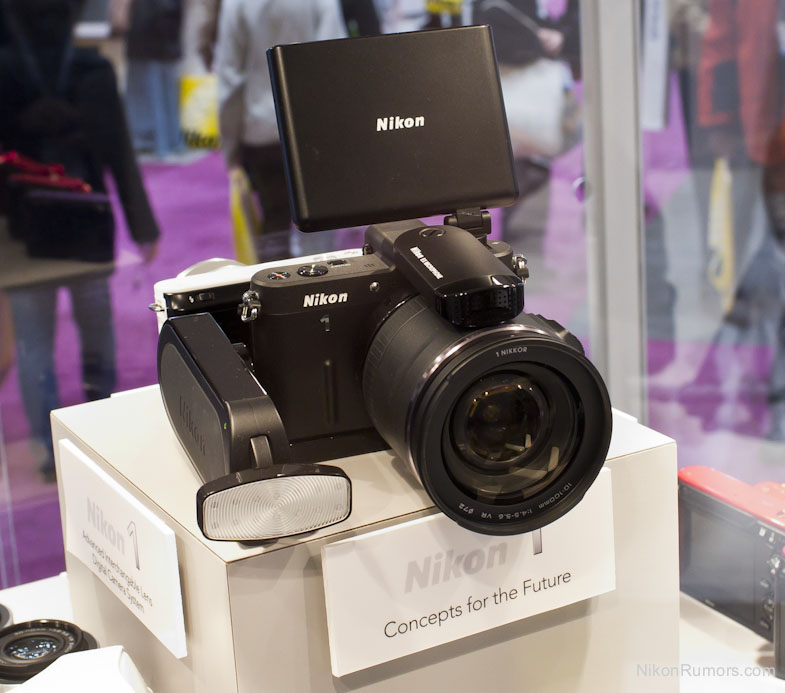 FYI: last year Nikon announced the LD-1000 LED movie light that is still available today and I doubt that it will be replaced next week.
I expect this to be a Nikon 1 announcement only and I don't think we will see anything else (the rumored Nikon Coolpix P8000 camera is expected in April-May).
Here is an updated list of the rumored Nikon 1 V3 camera specifications:
No optical viewfinder
Optional, external 2.4MP electronic viewfinder (EVF) that will attach to the hot shoe
Built-in flash
Standard hot shoe – you will be able to use regular Nikon Speedlights and the built-in flash could act as a wireless commander(I reported that back in November last year)

Several new interesting video features (sorry)
New external grip will not take any batteries, but it will have a shutter button and front dial
Expeed 4a imaging processor
Completely new camera design similar to the drawings of this recently filed patent and it will be all black (not sure if they will offer different colors)
Very fast everything
18MP sensor
Eye sensor and a button to switch between LCD and EVF
180° swivel LCD screen