Last week I posted only few images from the 2011 PDN PhotoPlus show in New York. Here is my detailed, Nikon related report. Later today I will have a second post on PhotoRumors.com for all other manufacturers.
First, the new Nikon 1 mirrorless camera – that's all Nikon had to show this year, almost everything else was there also at the last PDN show in 2010: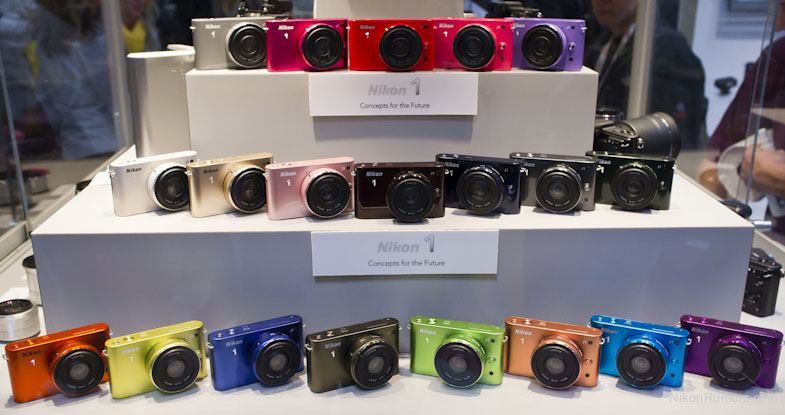 There were several concept/prototypes for future Nikon 1 accessories – there were all locked in the show window and nobody was allowed to take a close look. The first one is a LED macro light: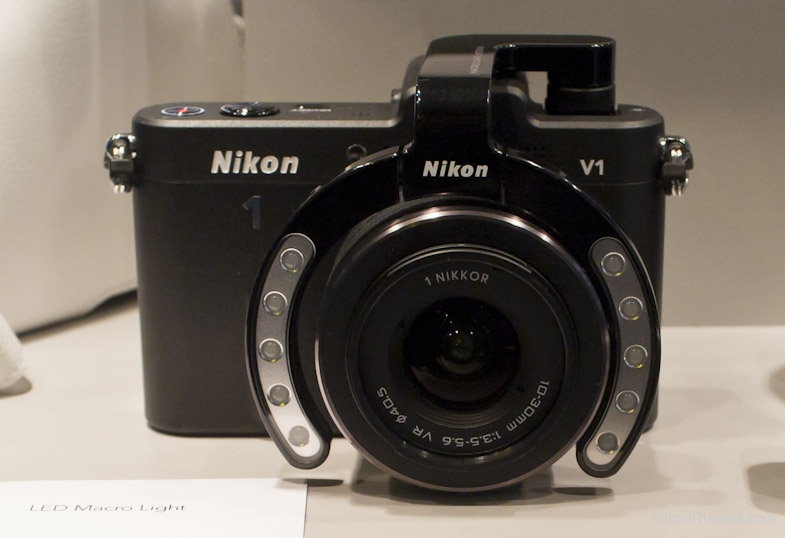 Compact LED video light: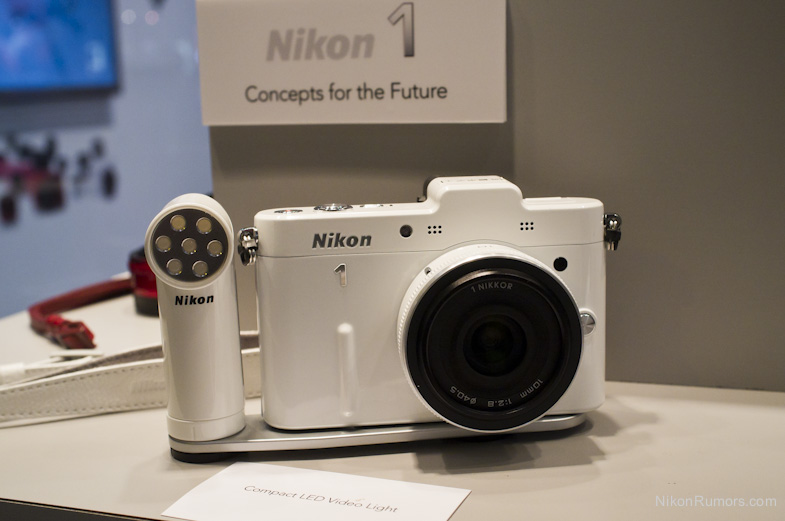 Nikon 1 video rig: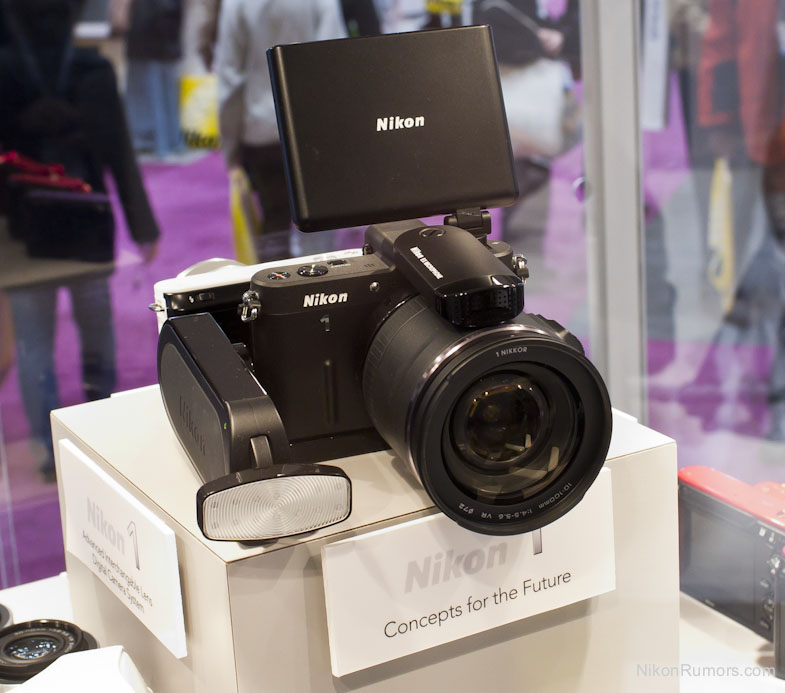 Nikon 1 "kit" that contains a LED light, LCD monitor, joystick controller, projector and Internet adapter: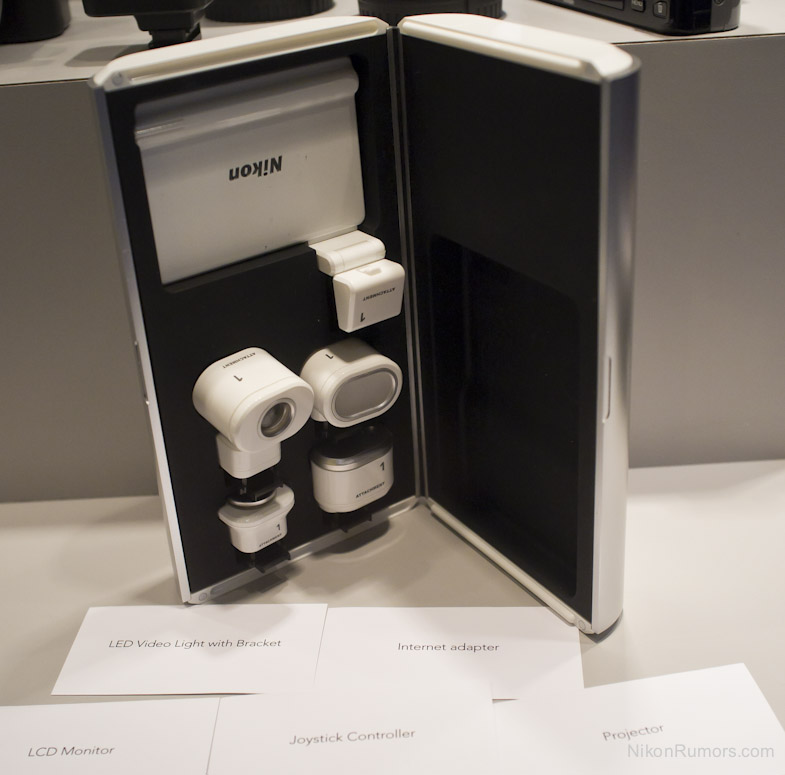 Seven future Nikon 1 lenses (normal zoom, fast prime for portrait, high powered zoom):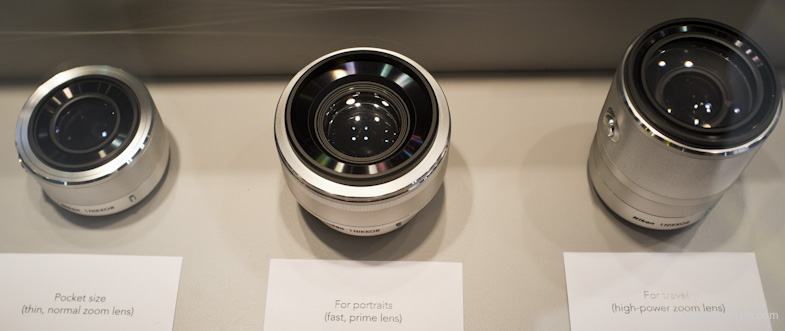 Super telephoto zoom, macro and wide angle zoom lenses: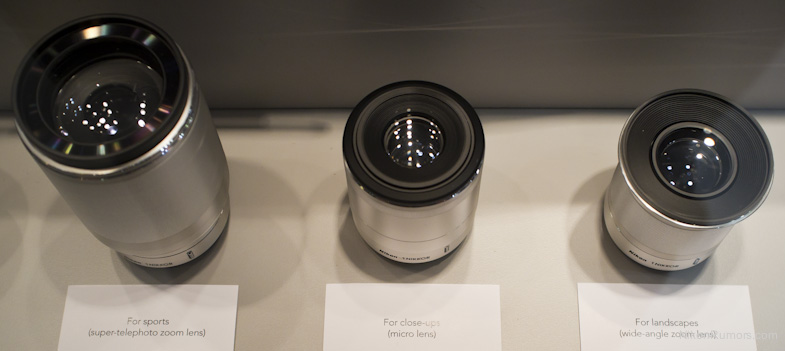 and a normal prime lens (on the right):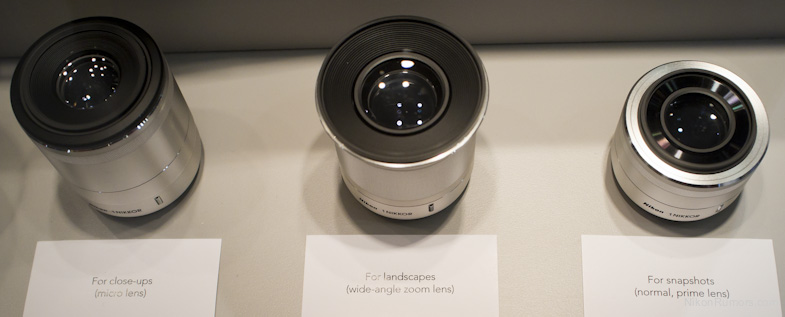 The Nikon FT1 adapter  was just for display purposes, I was not allowed to try it with any of the F mount lenses: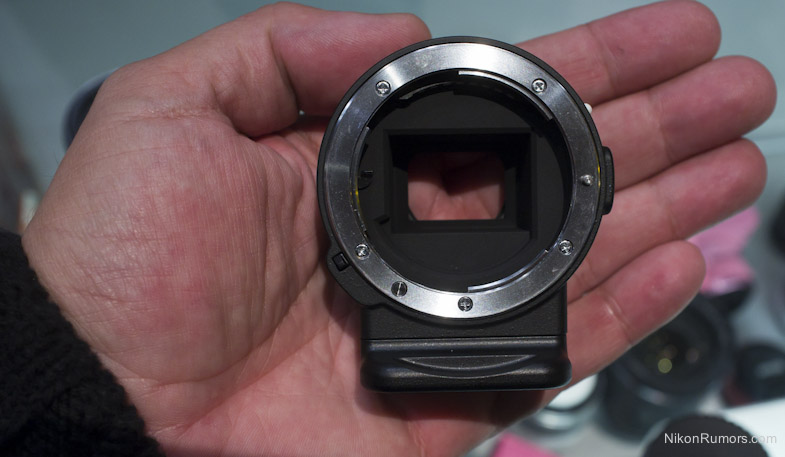 Nikon 1 V1 with the optional flash and GPS units: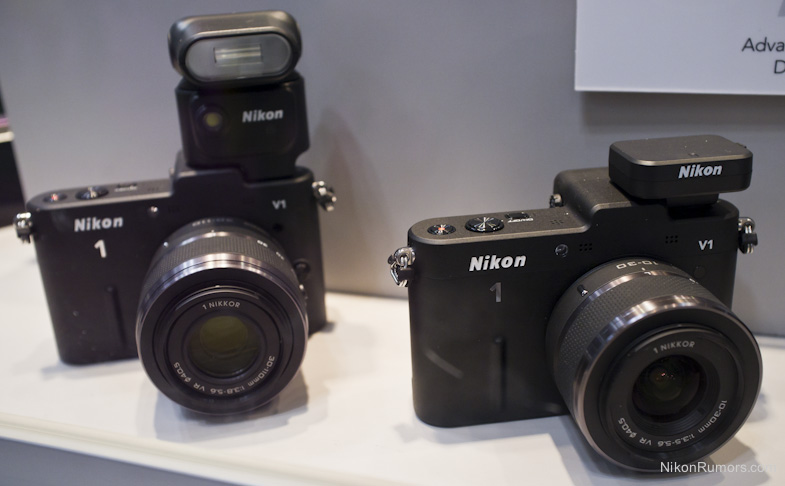 The Nikon 1 10mm f/2.8 lens is really tiny (review of the Nikon 1 system is coming soon):
Ashton Kutcher Nikon 1 ads were playing on several large monitors: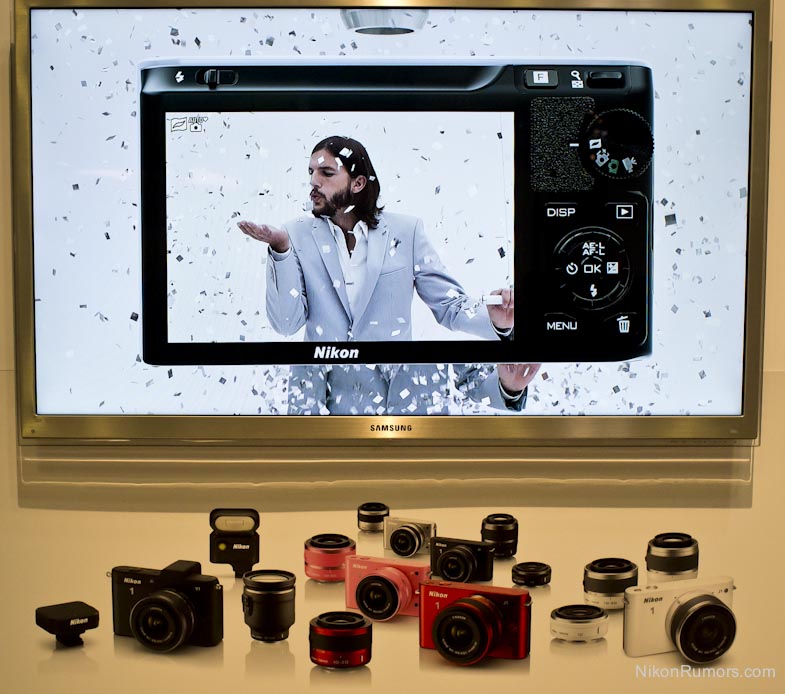 Three Nikon Coolpix AW100 cameras were mounted on a bike. There were some rumors that Nikon will have a whole line of accessories for attaching the camera to a helmet, bike, surf, etc.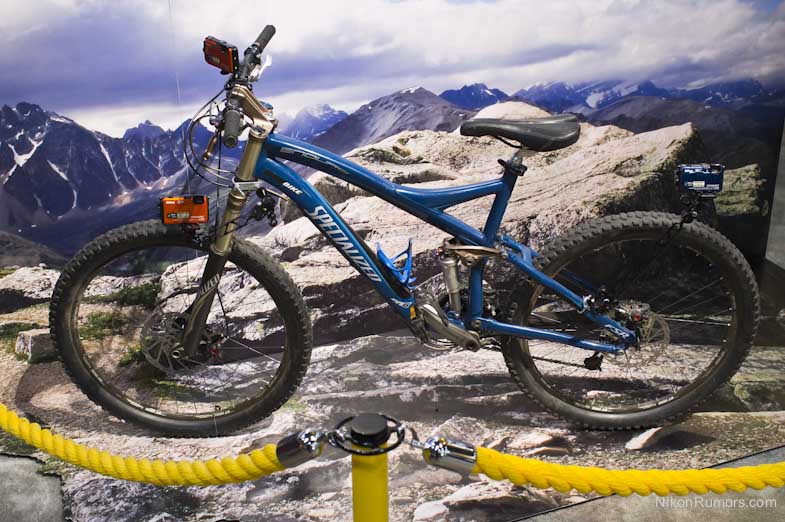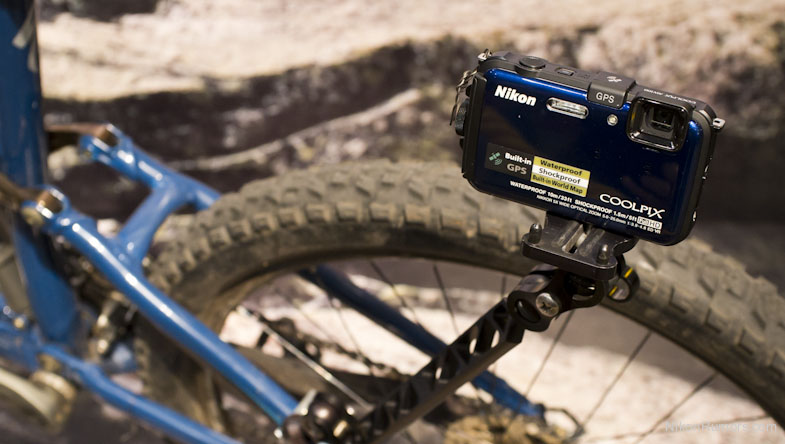 Nikkor AF-S 600mm f/4G on the Nikon booth ($10,299.95):
The same monster (with lens hood) at the BorrowLenses booth:
Nikon D3s mounted on a Gitzo GH5130RC Athena head ($8,999.99):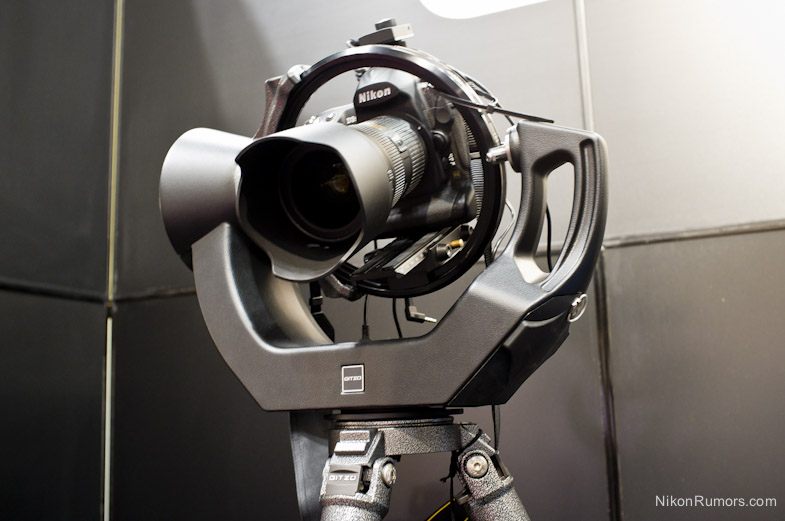 Schneider PC-TS lens on a Nikon D3: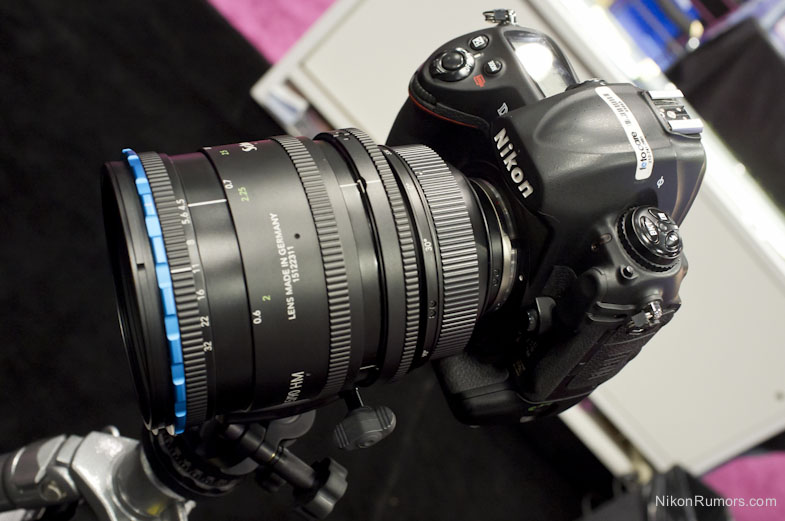 The "Flying Coolpix" by Rotor Concept: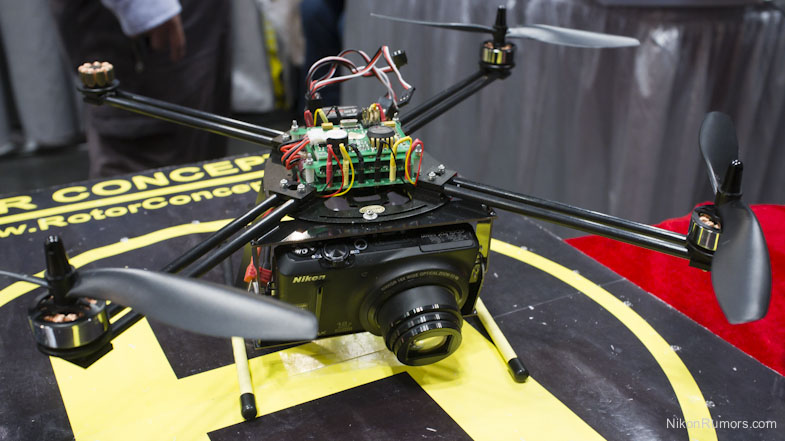 Novoflex adapter for Nikon F mount lens to Sony NEX camera ($292.99):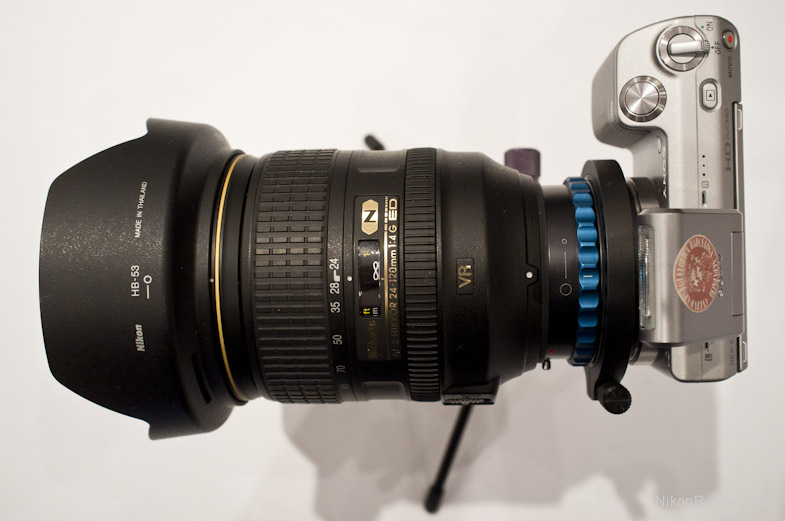 Sunpak LED Macro Ring Light ($33.00)
Joby Gorillapod are always cool:
Three different DSLR LCD viewfinders from Zacuto, Swivi and Hoodman: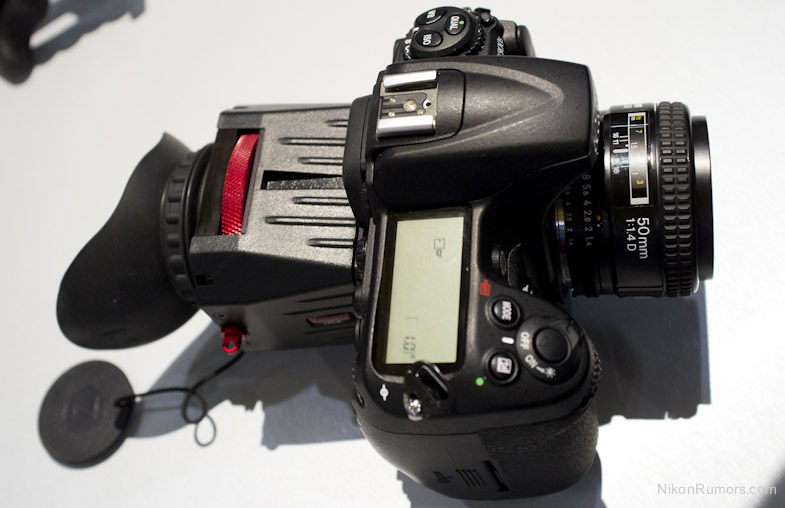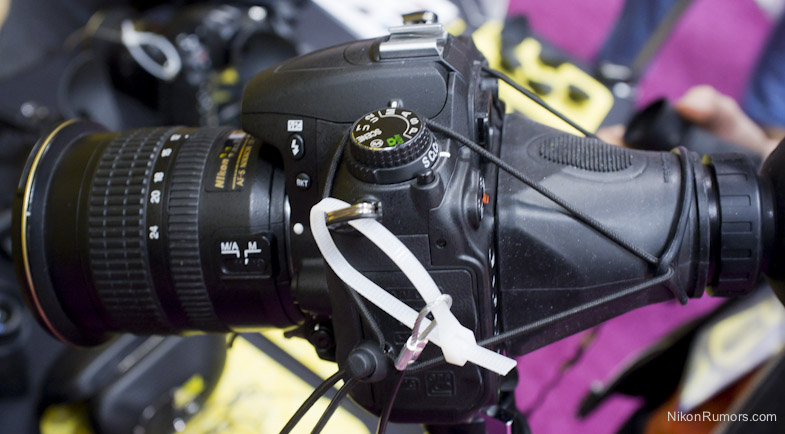 Several video rigs from the Nikon booth:
The displayed Carl Zeiss Distagon T* 2/25 lens was Canon mount. The Nikon version will come few months later. The price is expected to be around $1,700.00: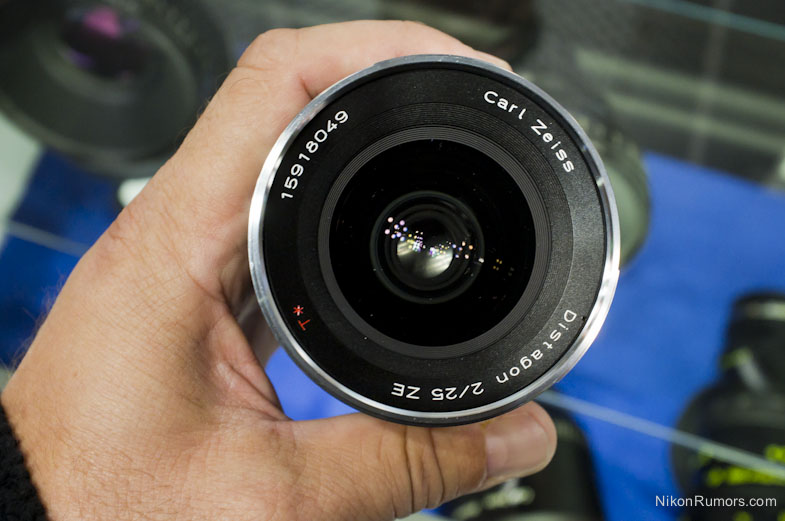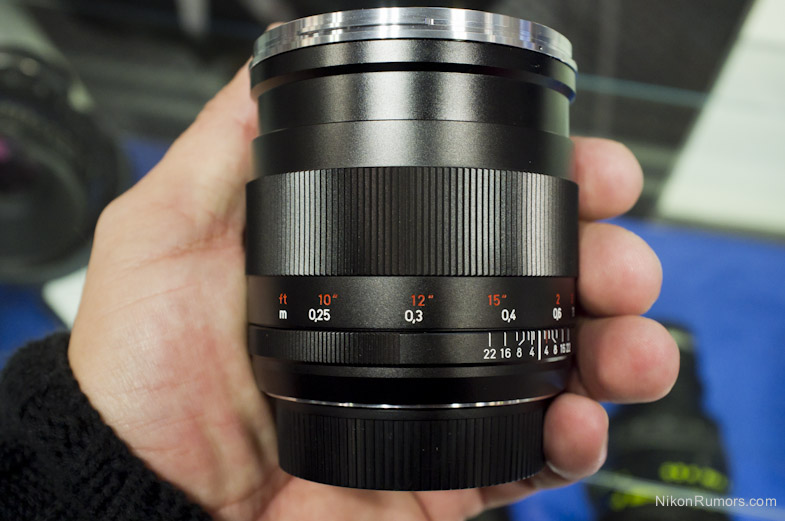 Polaroid quietly announced a new flash (Nikon compatible) with a built in LED video light. Nikon had a similar patent:
Two versions will be available – PL150DN (manual) for $159.00 and PL160DN (automatic) for $199.99: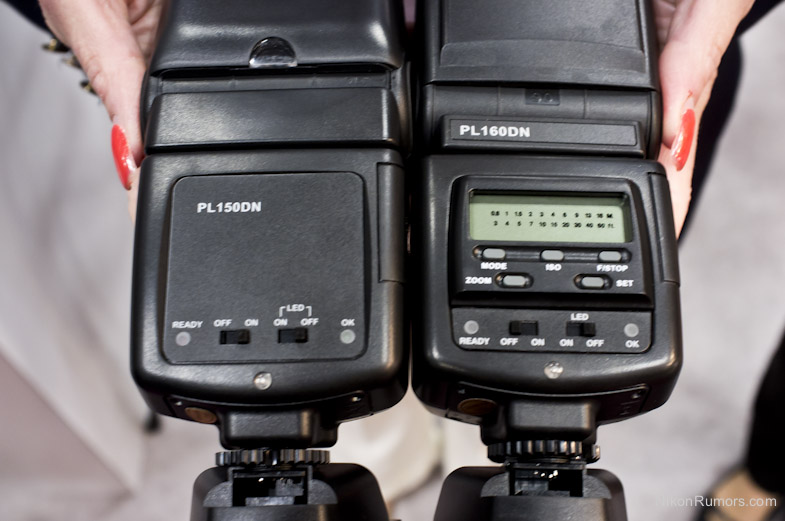 Lowepro announced few new bags. The new Pro Messenger line (leaked previously on the PhotoRumors Facebook page) is very similar to the ThinkTank Retrospective series:

Theere are three different models – Pro Messenger 160 AW ($159.95), 180 AW ($169.95) and 200 AW ($189.85):
The new Lowepro Photo Sport Sling 100 AW backpack ($99.95) and the rest of the new Lowepro products: