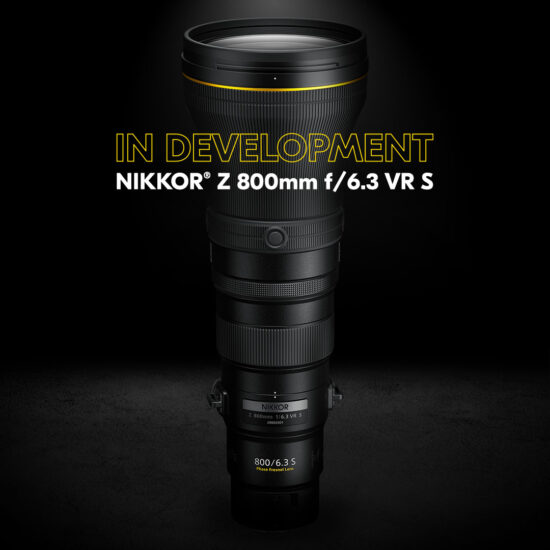 I already reported that the next new product from Nikon will be the Nikkor Z 800mm f/6.3 VR PF S lens – the official announcement is expected on or around April 4th.
I was told that the price will be significantly lower than initially anticipated because the new 800mm will be a PF lens:
The new Canon RF 800mm f/5.6 lens is priced at $17,000, what price to expect for the Nikkor Z 800mm f/6.3?
Nikon's Phase Fresnel (PF) lens explained:
Stay tuned for more details!
Previous coverage of the 800mm Z lens:
Nikon's presentation at the 2022 CP+ show: Z9 cat meow custom shutter sound and hands-on with the Nikkor Z 800mm f/6.3 VR S lens
Nikon France: the NIKKOR Z 800mm f/6.3 VR S lens will be available for testing in a French store on May 9th
The Nikon NIKKOR Z 800mm f/6.3 VR S lens is coming soon – already listed at B&H
Nikon Nikkor Z 800mm f/6.3 VR S lens development announcement