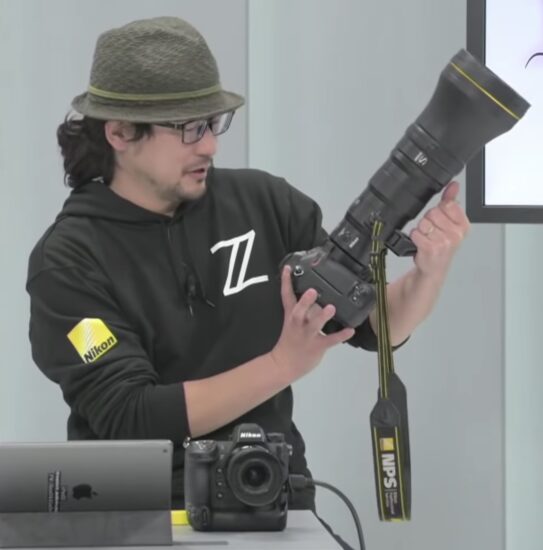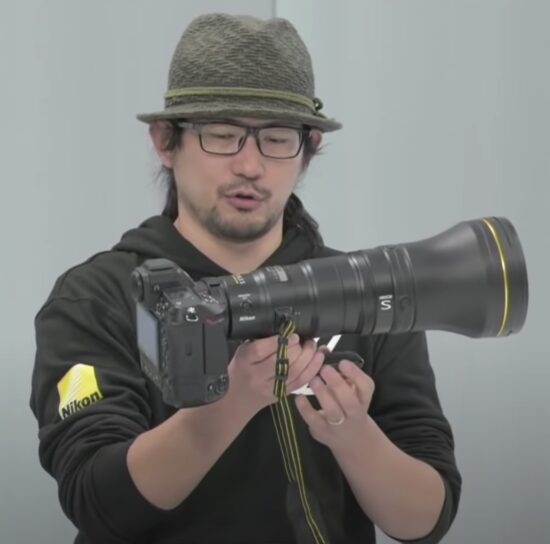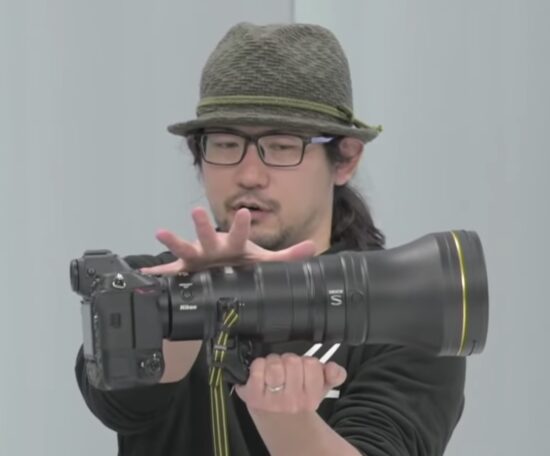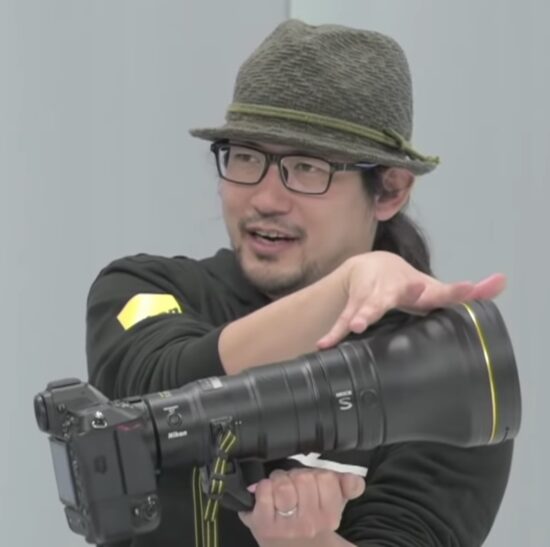 Nikon Japan published several video presentations from the 2022 CP+ show that is ending today. A reader sent me some quick translations about the Nikkor Z 800mm f/6.3 VR S lens and the Nikon Z9 custom shutter sound beta firmware (if you have spotted any other interesting parts, please post in the comments section):
Nikkor Z 800mm f/6.3 VR S lens held by Nakano-san (from the 56 minute mark of the video):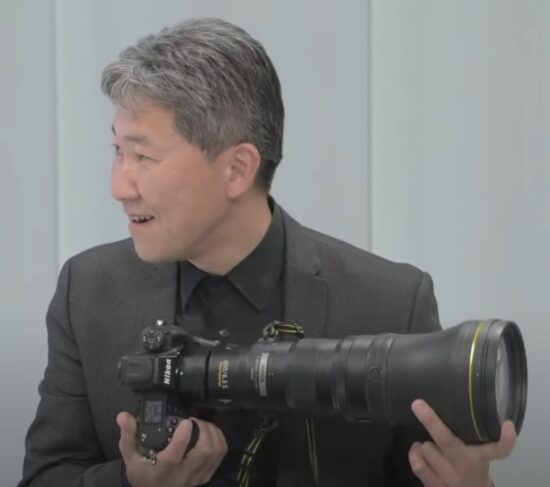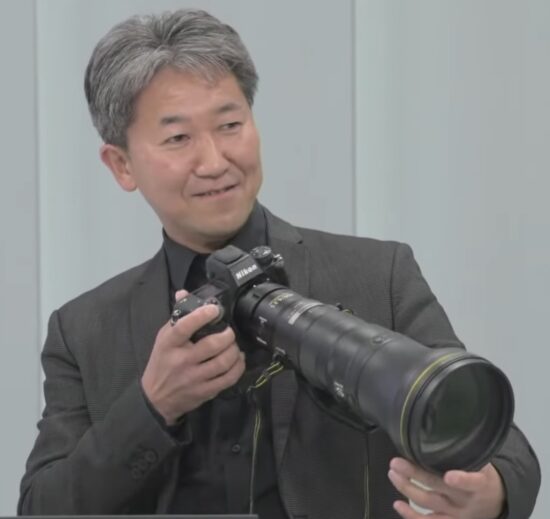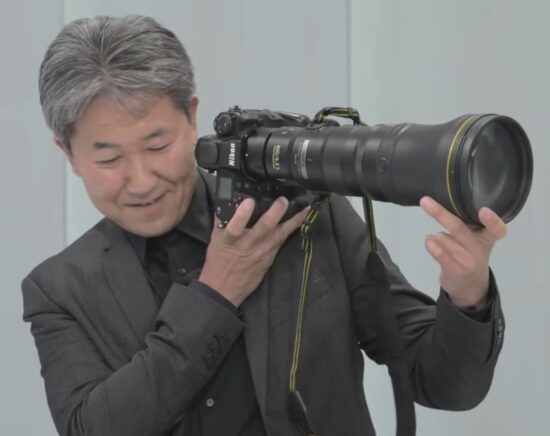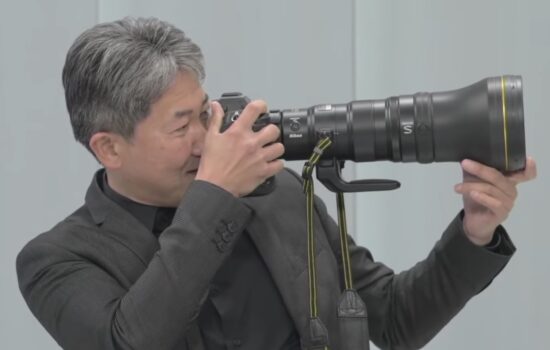 The lens specifications were not announced, however, there is a comparison with the size of the speaker's hand (Takekawa-san). His hand is about 20cm in size, probably the total length is 40cm or less, and the maximum diameter is 10cm or less:
Nakano-san also said that he thinks this lens is lighter than AF-S Nikkor 500mm f/4E FL ED VR (weight 6.81 lb / 3.09 kg):
The custom Z9 shutter sound beta firmware was introduced in the last topic of the live stream (from the 1 hour and 35 minutes mark):
The custom shutter sounds included a cat meow, speaker's voice, D750, F4, and random. A popular vote was also held for the shutter sound, and Nikon is positively considering the inclusion of this feature.
More video presentations (all in Japanese) can be found here and here.