What to expect next from Nikon:
Nikkor Z 85mm f/1.2 (see patent)
Nikkor Z 800mm f/6.3 – this lens will be amazing on many levels and it will be a huge hit
Nikon Z6II+Z7II firmware updates with more AF and EVF improvements
I believe we may see some announcements already at the 2022 CP+ show in Japan (February 22-27).
Update: the 2022 CP+ show is canceled because of COVID.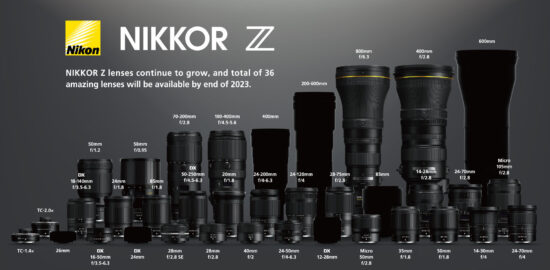 I think Nikon will mainly concentrate on new Z-mount lenses in 2022 – they already have a pretty good camera lineup. As of today, I have no reliable intel on a new camera scheduled for this year. I assume Nikon will be making mainly Z9 cameras – the demand is so high that they will not have enough production capacity for anything else new this year (a while back Nikon closed several of their factories).
I still think that Nikon DSLRs are already dead, but we may see one final model to be released.