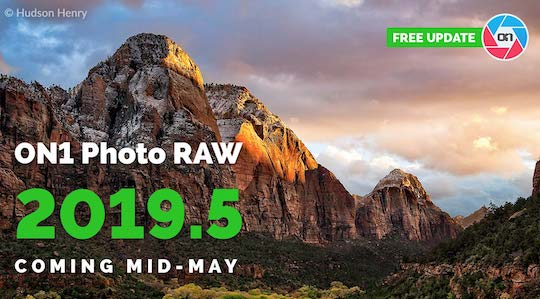 → New ON1 Photo RAW 2019.5 is coming in May.

→ Skylum Luminar version 3.1 released with a new Accent AI 2.0 filter.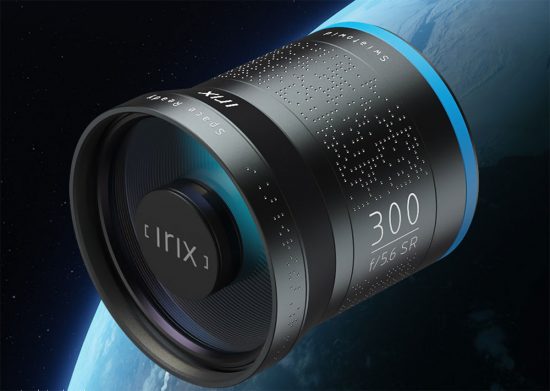 → The Irix 300mm f/5.6 SR space lens could be available for sale to the public.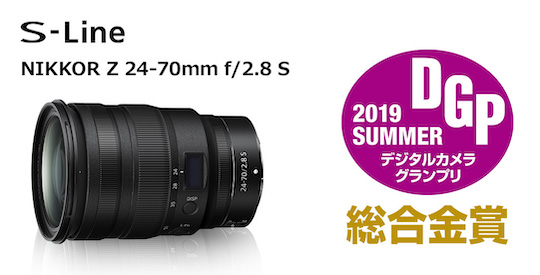 → The NIKKOR Z 24-70mm f/2.8 S lens received the "Digital Camera Grand Prix 2019 SUMMER" gold medal in Japan.

→ Wise will also make CFexpress memory cards (in addition to Delkin, Lexar, ProGrade, Sony, SanDisk and Apacer).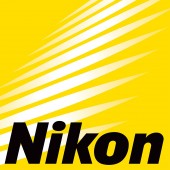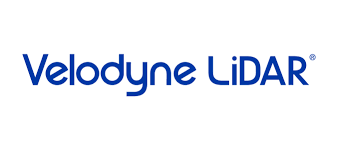 → Nikon Corporation enters into a manufacturing agreement with US Velodyne Lidar, Inc.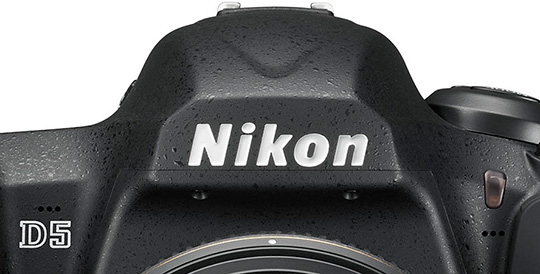 → Dpreview compares the $3,000 Olympus E-M1X with the $6,500 Nikon D5 camera:
"Those seeking the D5's level of AF reliability would likely be better served by the Nikon D500."

"I feel like those seeking the D5's level of AF reliability would likely be better served by the Nikon D500 than the E-M1X: it's more than a $1000 cheaper than Olympus' flagship and sports a larger APS-C sensor and 10 fps continuous shooting with an autofocus system nearly as dependable as the D5's."
→ The latest Nikon related YouTube videos: