Nikon is expected to announce four new lenses with their mirrorless interchangeable lens camera on September 21st. The first three of those lenses are:
10mm f/2.8 pancake lens (could not find a related patent).
10-30mm f/3.5-5.6 VR lens that is expected to be very short and portable (see patent):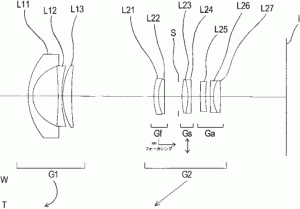 10-100mm f/4.5-5.6 VR super zoom lens (see patent). Expect the zoom lenses to have an electronic zoom button (see patent).
I believe the fourth lens will be a macro, but I do not have any details on the focal length and aperture.