I do not have any real images of the upcoming  Nikon mirrorless interchangeable lens camera but I received two mockups that will give you a pretty good idea of the camera's design: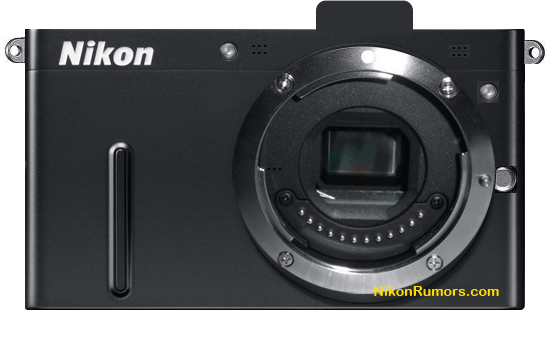 Here are some details in addition to those I published earlier today:
Similar clean design like the Coolpix P300.
The camera will not have any dials on the top plate.
Speaker will be located on top plate.
There will be a pop-up flash and/or flash hot shoe for external flash.
The new mirrorless lenses may have electronic zoom buttons (see this patent).
There will be some functionality that will be introduced for the first time in a mirrorless camera.
The camera will probably be available in different colors.
I was told also that the mirrorless camera looks very much like the drawing filed in this patent (eventhough the camera will probably not have the patented protective mount cover):