Mirrorless camera with a mirror?
This time the patent drawings are interesting because they reveal the full glory of the EVIL concept, incl. the electronic viewfinder, which appears to have a… mirror. My guess here is that the mirror is used to magnify the view from the finder: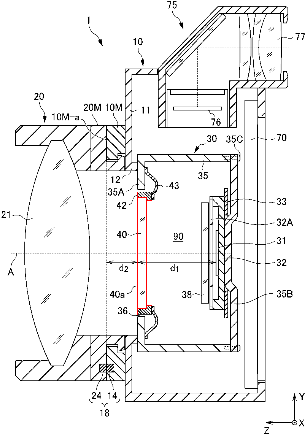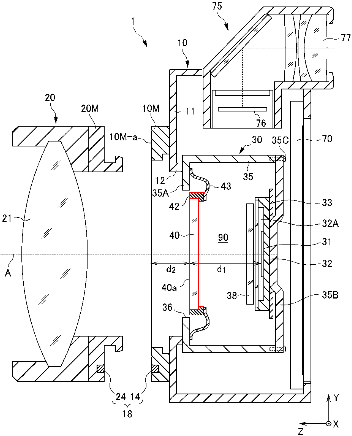 The mirror could explain also this drawing from another patent that described the EVIL mount – this is not really a prism as initially thought, but a mirror as a part of the EVF: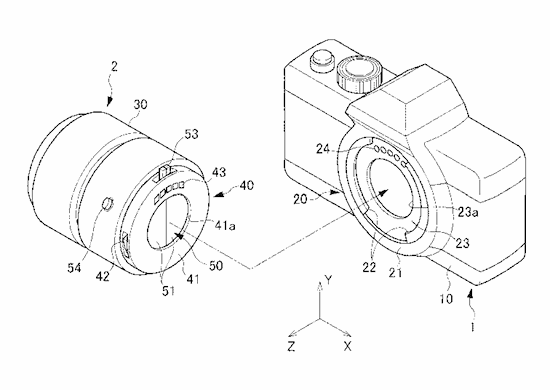 Back to the patent: the Google translation is again not very accurate, but is enough to understand that this patent is for a protective mount cover (that automatically covers the mount once the lens is removed):
Patent Publication No.2010-161569

published 2010/07/22
filled 2009/01/07

Problems

At the time of lens desorption, useless thing invades the camera inside.

Conventional technology and problems

It make a protective cover.
A lens end may come in contact with the protective cover.

A patent of Nikon

A Imaging Box

Sealing up space
It is formed by protective cover and OLPF, image sensor.
Rubber and resin are used for a connection of protective cover and imaging box.
Rubber and the resin are form of ring.

It possesses a sensor detecting lens desorption.
At the time of lens desorption, protective cover is pushed inside.

The embodiment of the patent

EVF
It does not have a mechanical shutter(only use an electronic shutter).
A while back, there was another patent (#20090154915) for a protective mount cover:
"Heretofore, lens-interchangeable type cameras provided with a barrier that, in a state in which an interchangeable lens is not attached, closes off an aperture that is provided in a casing for allowing the passage of object light has been known"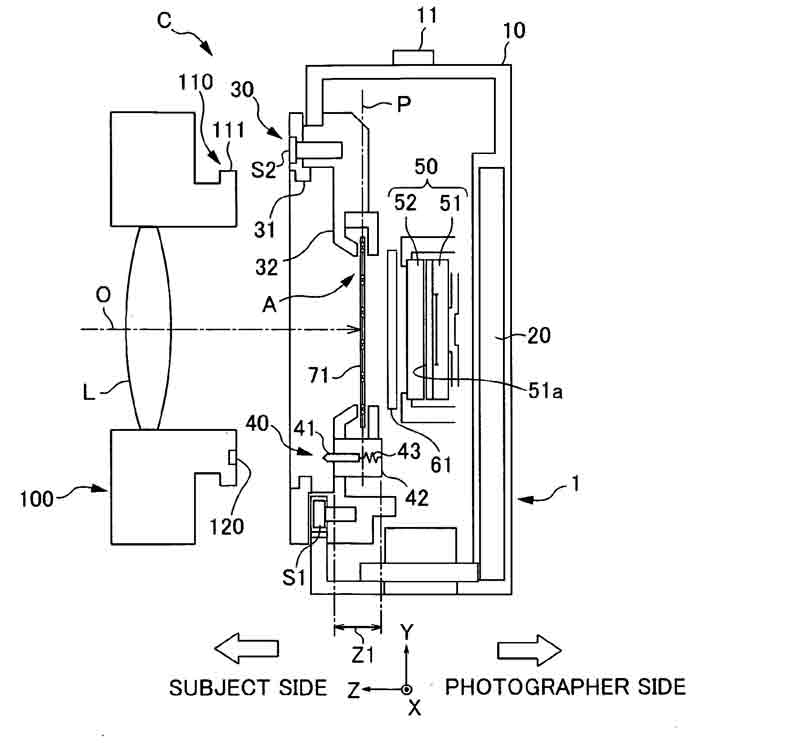 Speculation: we can expect the Nikon EVIL camera to hava protective mount cover and a viewfinder with a built-in mirror.