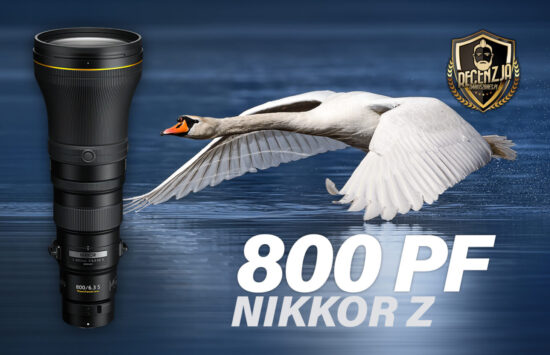 Nikon NIKKOR Z 800 f/6.3 VR S lens review by long-time [NR] contributor Dariusz Breś (Instagram, Facebook, Flickr, previous posts, original post):
Well, it happened, Nikon went crazy and released something that exceeds the boundaries, not in good taste at all, on the contrary, and is called:
Nikkor Z 800 6.3 VR S lens
The longest Nikon prime lens is available for the Z bayonet. 800 mm focal length, 800 pleasure, 800 stability, 800… I test the equipment in real situations from the photographer's point of view, not on test boards . All photos shown here are my own. The lens is tested with a lens hood installed and a given LR profile.
Construction
The glass looks nice, the rubbers have a pleasant touch, the buttons and switches are in place. Two rings, one manual focus controller and the other to which we can assign the function we want, e.g. changing the aperture, which I strongly advise against. These Custom Rings in Z are a bummer in this system and I wouldn't bother with them.
In addition, there is an AF/M switch, an AF limiter, a Memory set button to remember the AF position, 4 AF buttons and the last Custom button, to which we can connect whatever we want. Finally, the 46 mm filter mount.
A cover with a latch and a lock is a better solution than the one with a screw, known for example from the 800 FL.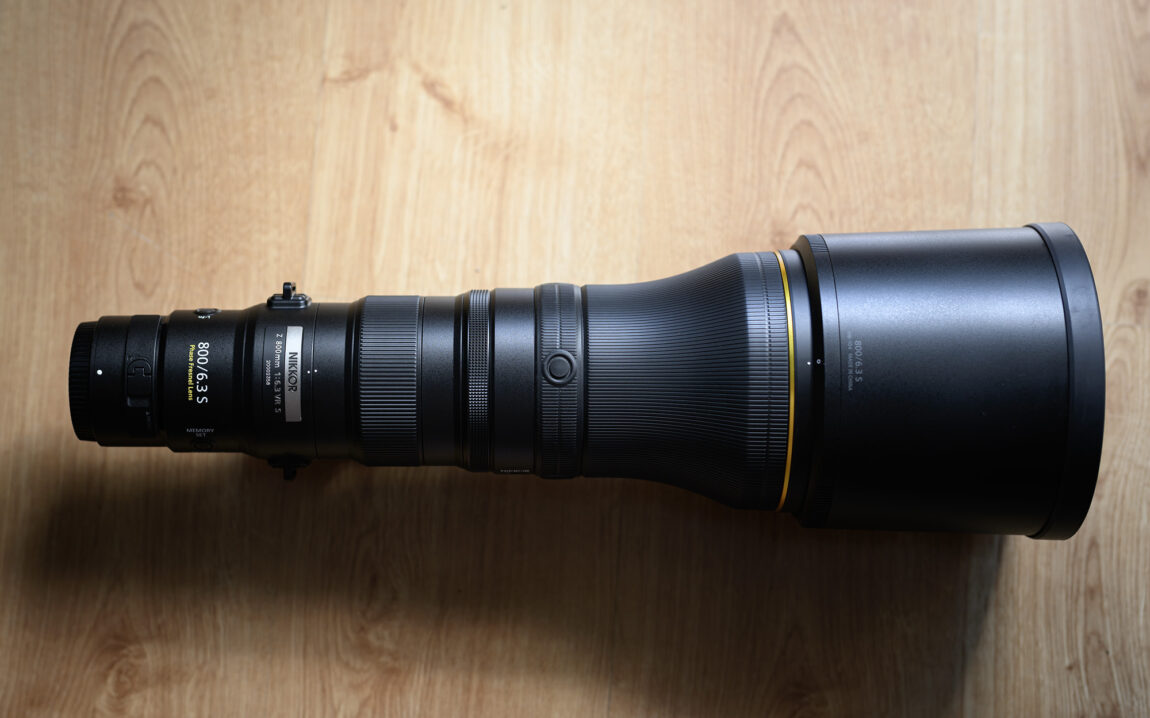 The 800 PF weighs 2.4 kg … For comparison, the 800 FL SLR weighs 4.6 kg. How come this glass weighs so little? Firstly, 6.3 vs 5.6 light. Secondly, the 800 PF includes a Fresnel lens.
A Fresnel lens (Phase Fresnel, PF) used together with ordinary glass lenses effectively compensates for chromatic aberrations and reflections. The use of a Fresnel lens allows Nikon engineers to use fewer lenses, making the lenses lighter and smaller.
The weight of the eight hundred PF makes a stunning impression, as does its balance. The lens does not fly forward, putting strain on your arms. ZZ 9 plays it great.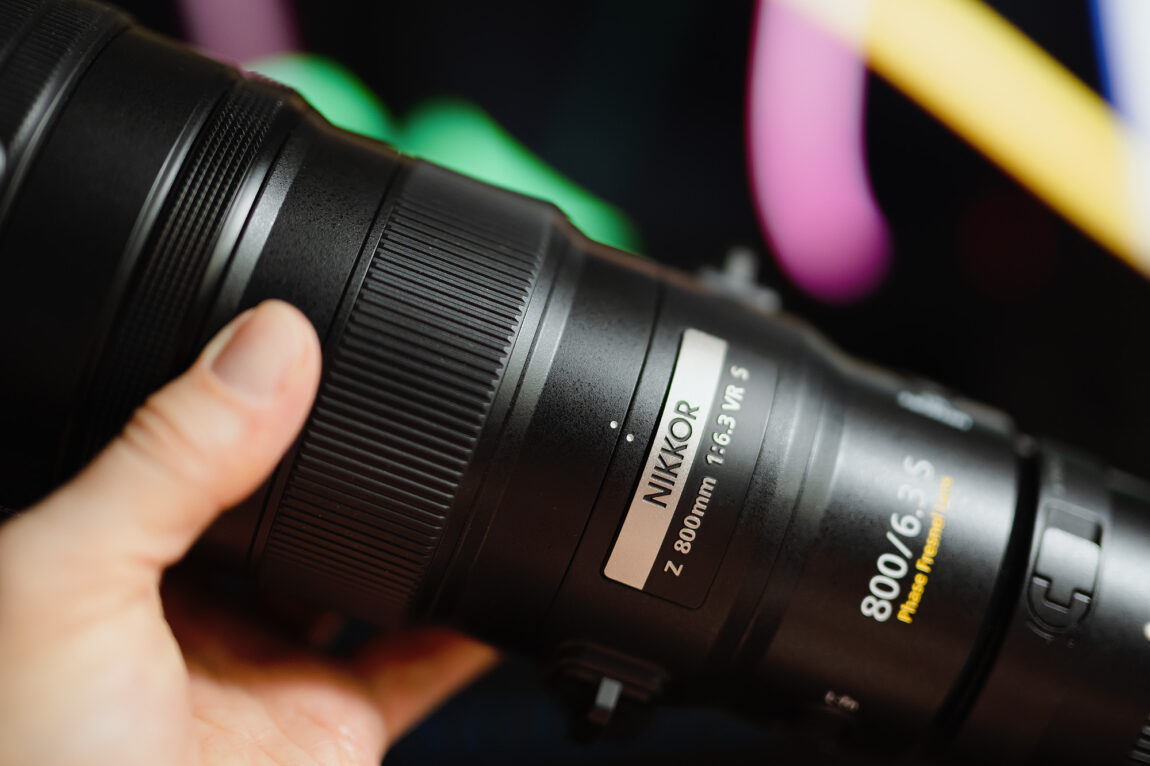 What does the specification say? 22 lenses in 14 groups, including 3 ED lenses, 1 SR lens, 1 Fresnel (PF) lens, lenses with nanocrystalline coating and a front lens with fluorine coating. Minimum focusing distance: 5 meters. The engine is STM, number of aperture blades: 9.
Technologies used in brief:
PF – Fresnel lens,
VR – vibration reduction system (5.5 EV with synchro VR from Z 9),
ED – ultra-low dispersion glass,
SR – refractive lens,
FLC – fluorine coating,
N – nanocrystalline coating,
STM – stepper motor,
IF – internal focusing,
E – electromagnetic diaphragm.
As you can see, top technologies, more than 800 FL.
Below, before and after the "facelift".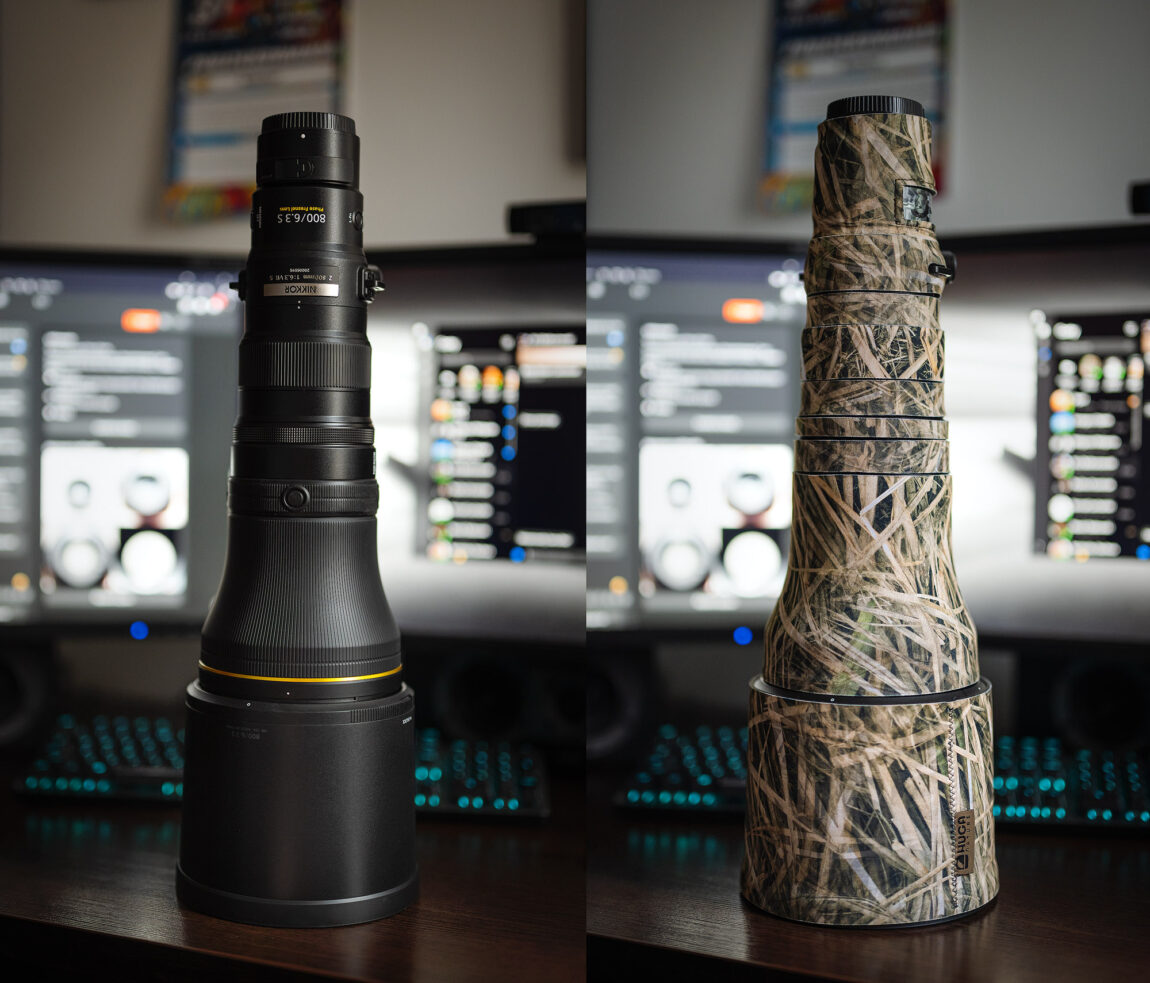 Additionally, we get a stylish backpack in which we can fit the lens with the camera attached, but the cover has to be reversed. As you can see, a monopod fits perfectly into it. These are details, but they affect the overall impression of use. We no longer have to drag the suitcase to hide the lens.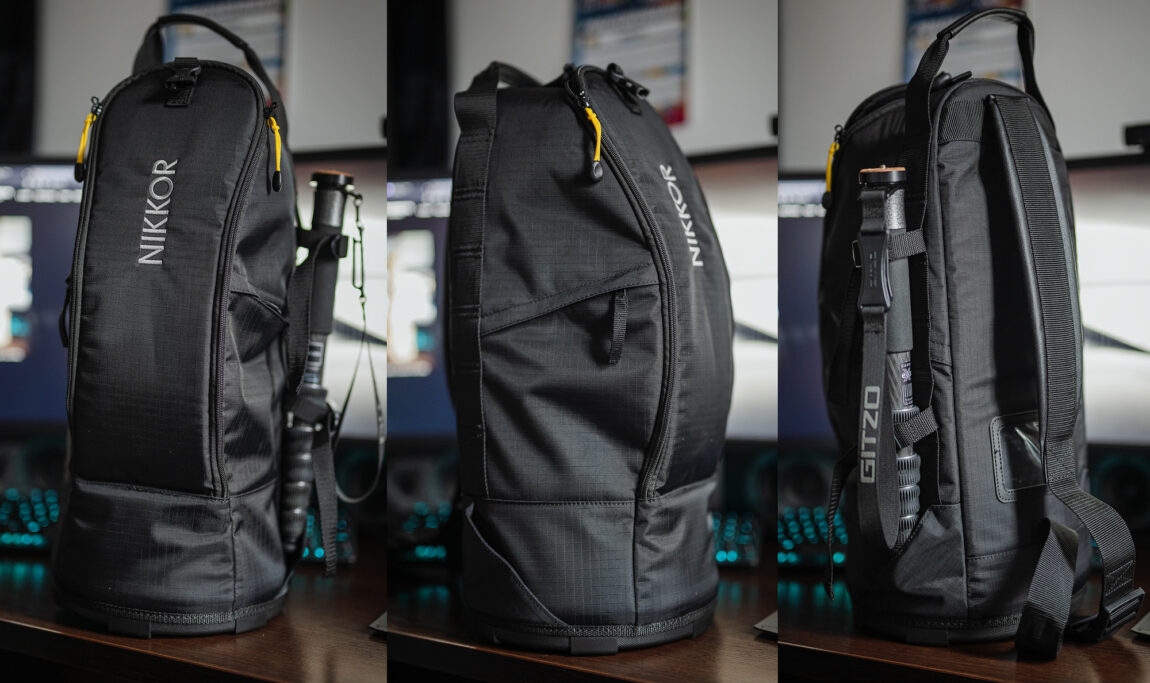 This is how the 800 PF looks compared to the heavier Z 400 2.8 TC and Z 600 4 TC competitors.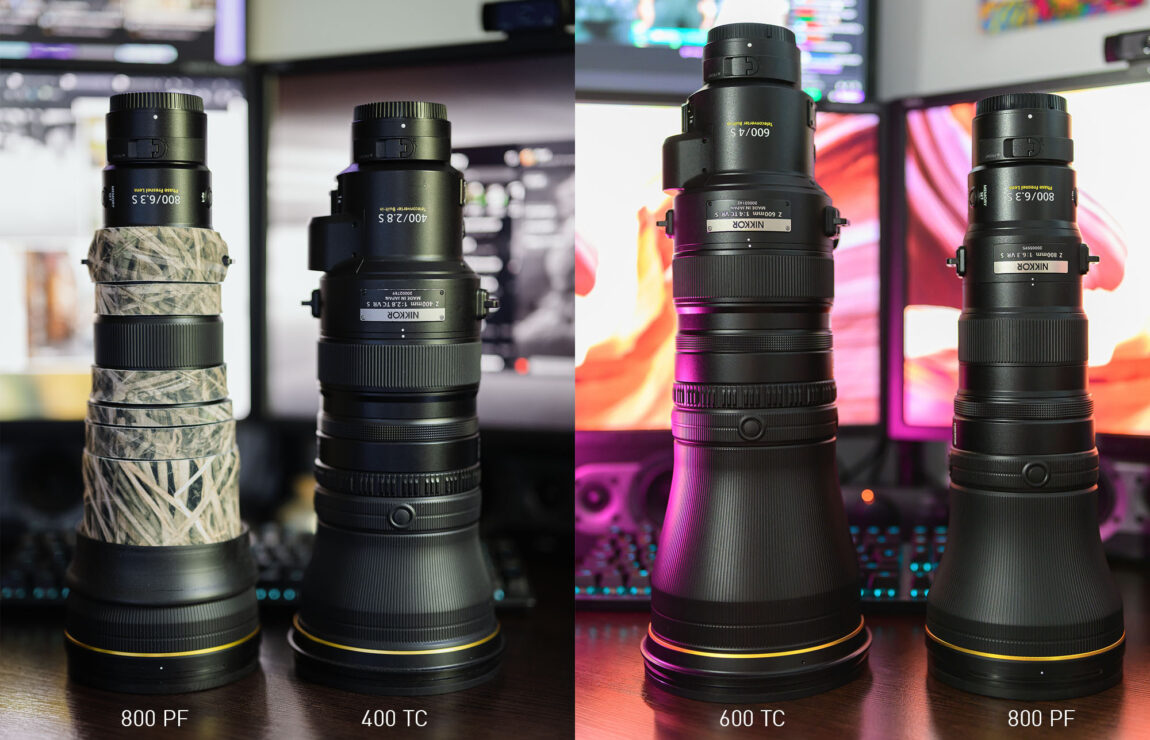 Autofocus
Autofocus 800 PF is fast, faster than 800 FL . It is also silent and extremely precise. A far cry from SLR SWM to mirrorless stepper motors. This is a completely different level of work.
Everything that Z 9 offers, i.e. detecting the eyes of fauna, planes and vehicles, works on this glass. And I mean that it actually works and is not an unnecessary fluff.
In the following conditions, we set AFC Auto Area and drive. Z 9 will catch the bird's eye or head and all we have to do is hold the frame. After the first photos, you are shocked at how well it works.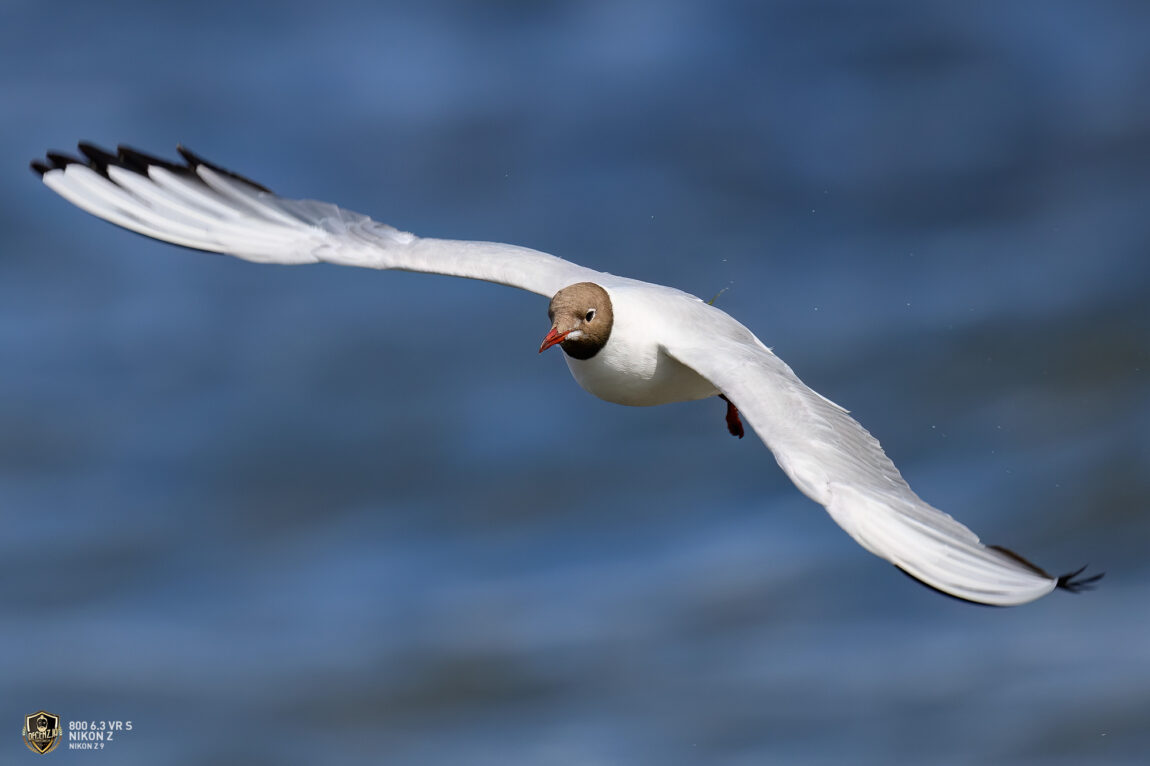 In telephoto SLR cameras (400, 500, 600, 800), when you press the trigger, the lens shouts: you're such a boor! I'm shifting the lens! It's loud and you think: What the hell is going on inside that makes it jerk like that?
Meanwhile, in 800 PF:… ….. ….., you can finally film without catching zzzz zzzzz.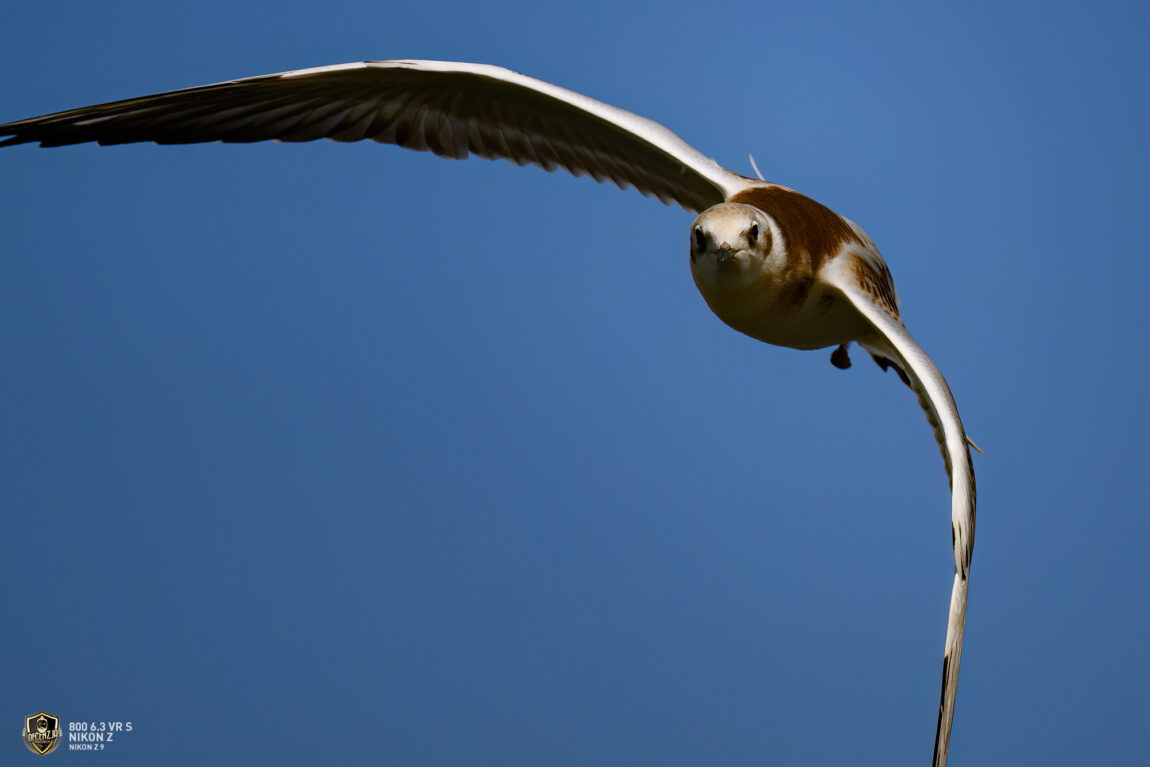 Many times I had a situation where a bird flew over me and I was able to easily raise the lens, focus and shoot an accurate series. My reaction after such a situation is very pleasant: oh my goodness…
Pictures, Bokeh
Aperture 6.3, is that much? at 500 mm very much, but not at 800 mm . At such a focal length, the background compression is so great that everything simply disappears. Of course, it also depends on our distance from the object and the object from the background.
But even when the background is close to the subject, as in the photo below, the blurs look great and do not distract from the main subject in any way. Personally, I really like the visuals of this glass.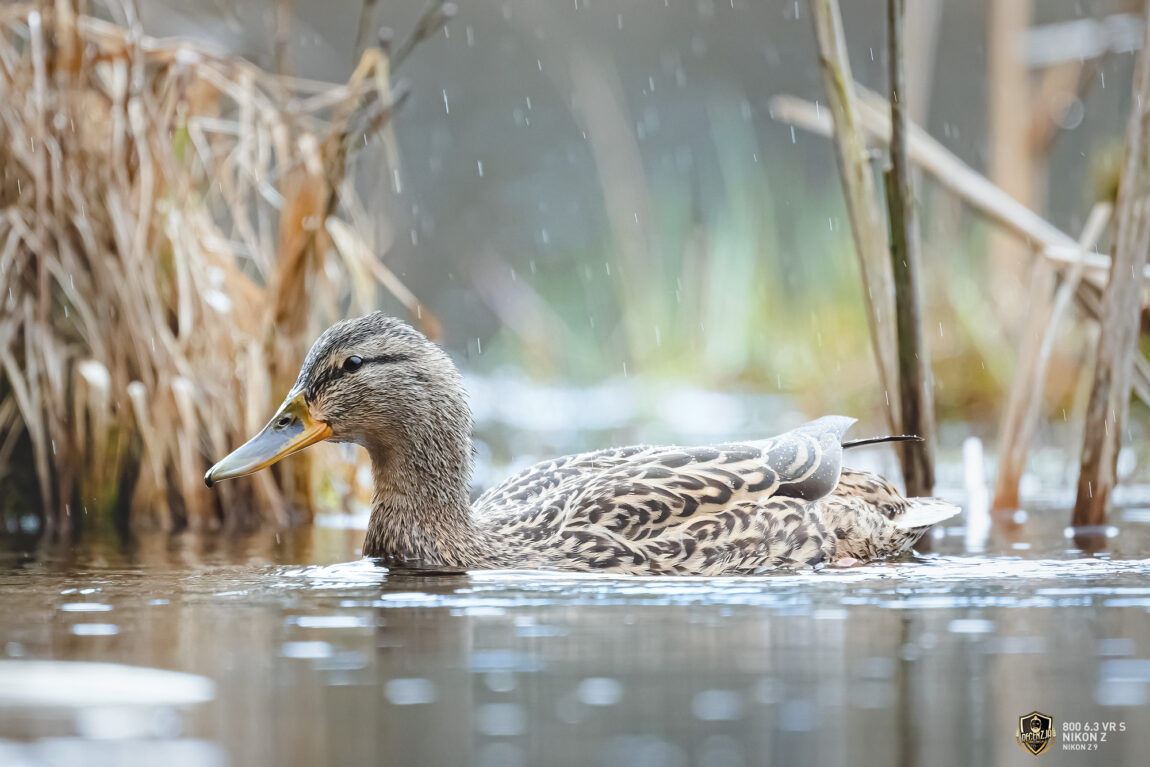 When the object is "close to us" and the background is far away. This background simply ceases to exist, and an ordinary sparrow looks like a common sparrow. Generally, everything that touches 800 is somehow more powerful , nicer, because you can see more details and better close-up.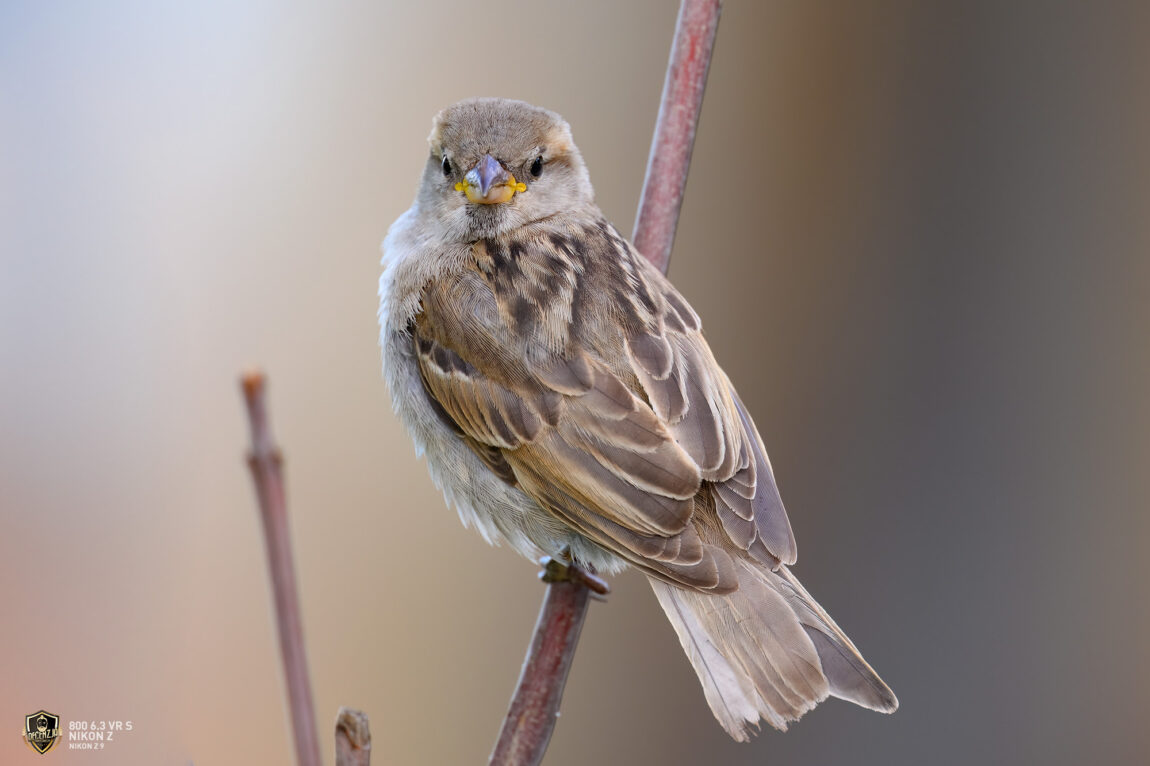 Below is a comparison of background compression depending on the focal length. Here we have the described 800 PF vs 400 2.8 TC S at 400 and 560 mm with TC attached.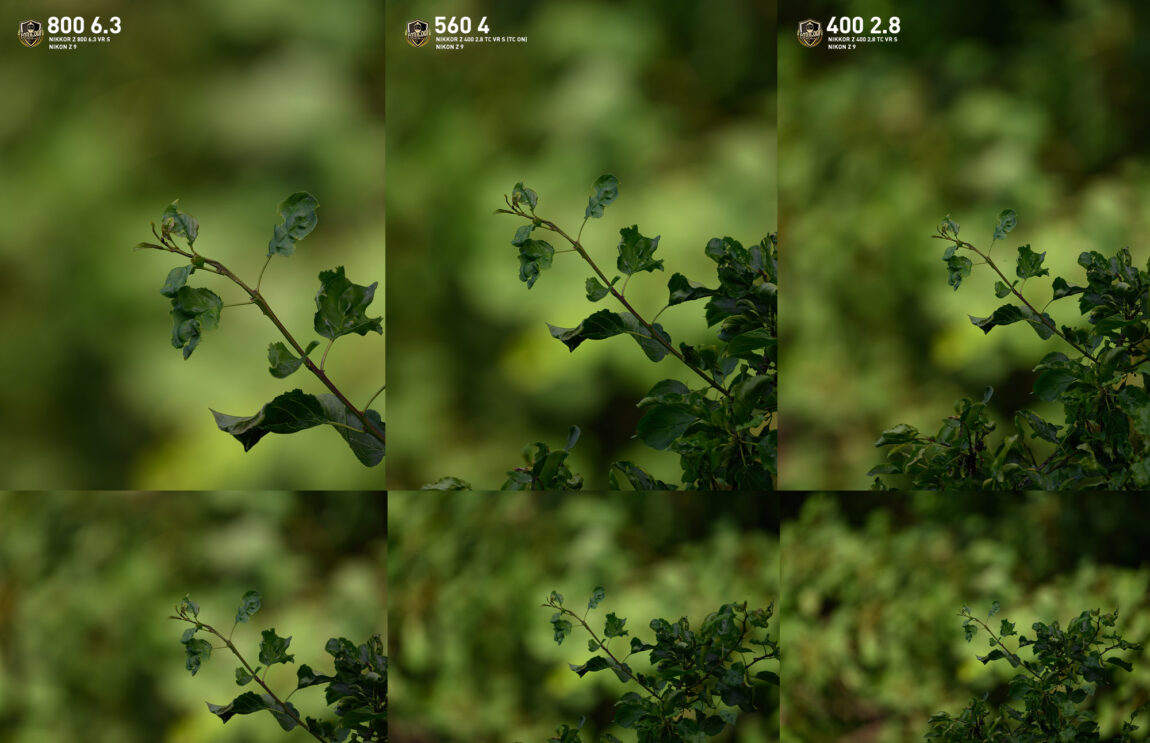 Stabilization
Stabilization in this glass is 5.5 EV with Synchro VR Z 9, normally 5 EV. So like Z 400 2.8 S, Z 600 4 S, Z 100-400 S. For comparison, the old 800 FL has… ugh.. 4.5 EV.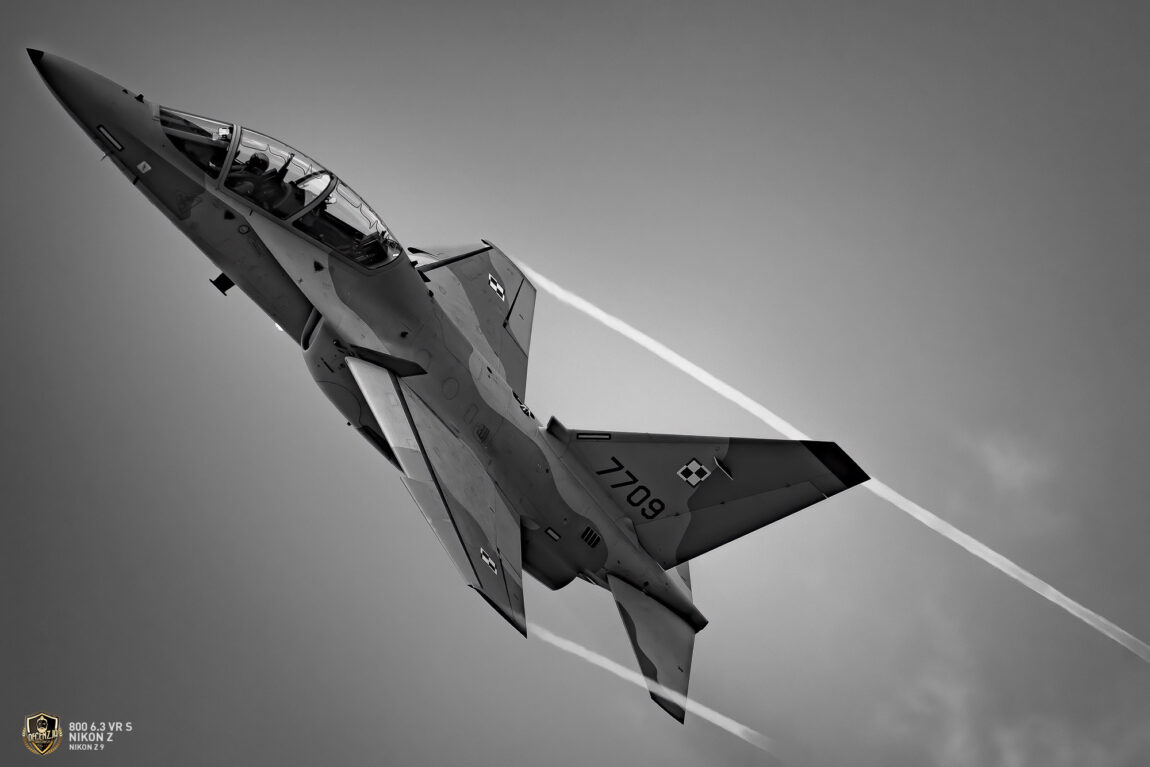 I will say this, the stabilization at 800 PF is next level shit. The image in the viewfinder is simply frozen. It's very nice, nothing jumps or shakes, especially at such a focal length. Handheld photography becomes a pleasure. I attached photos of sparrows to the review, which I took hand-held at 1/200, at 800 mm…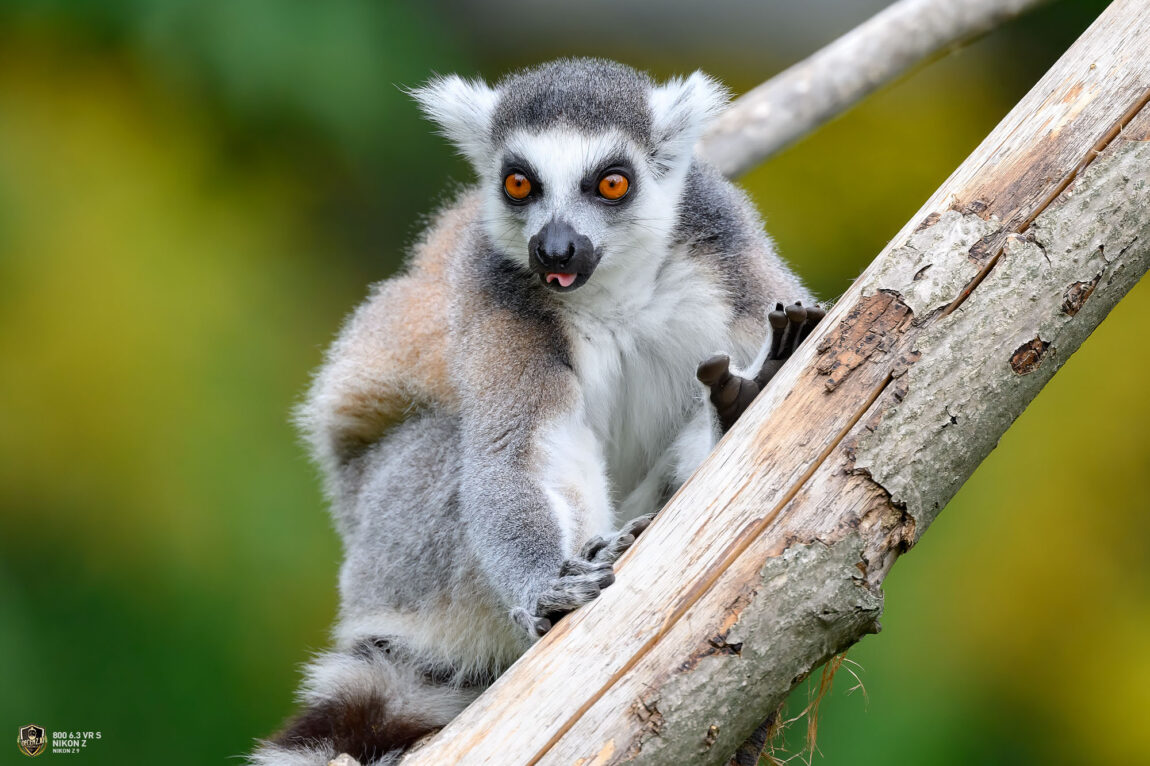 Usage
I use 800 on Z 9. The speed of this glass, precision, and stabilization work make your jaw drop. It gives a lot. He can create a mega frame from just about anything. Like the photo of the plane below, it seems like nothing, but it looks like I was taking off right next to it, not outside the Okęcie airport. Yes, it is a plane taking off from a hill located far behind the runway behind the airport fence.
And yes, the Z 9's autofocus detected this plane.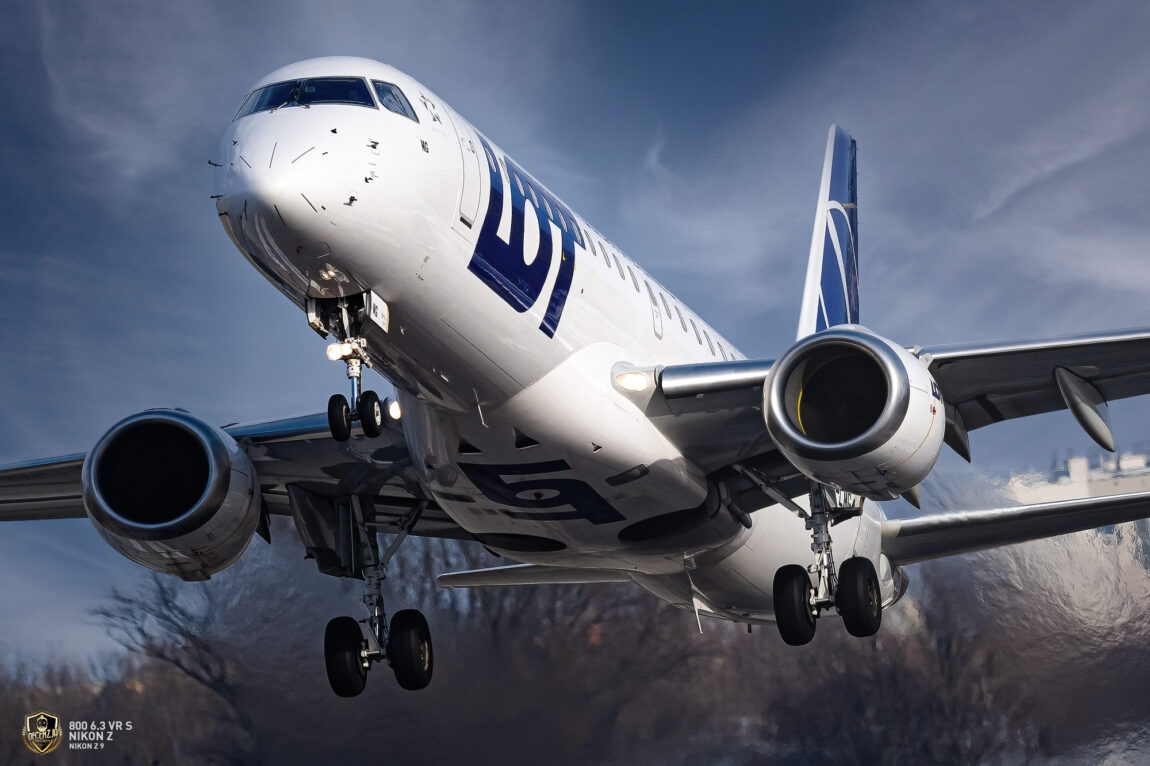 We see what we don't normally see, like through a telescope or binoculars with a great close-up. It gives a lot of fun when we look into the viewfinder. Birds don't run away, animals don't get scared, people don't see 😉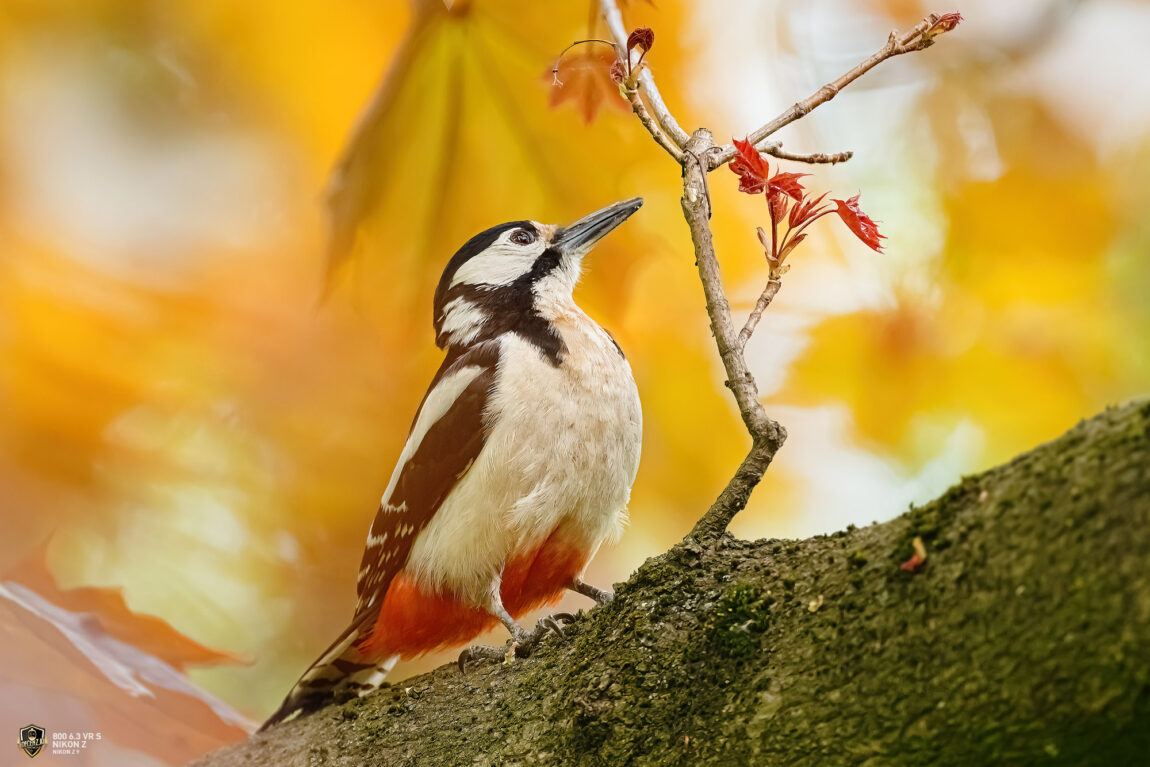 With 800 PF we can go on a trip , in the wild, it doesn't make us feel weak. The attached belt or backpack works great. The 6.3 light doesn't bother me at all. The times of poor ISO ended long ago, ladies and gentlemen.
I also connected TC1.4 and TC2x. Interestingly, there is no significant loss of resolution and the image is OK. However, the f/13 aperture at TC2x effectively discourages you from using it with the 800. Below 1600 mm.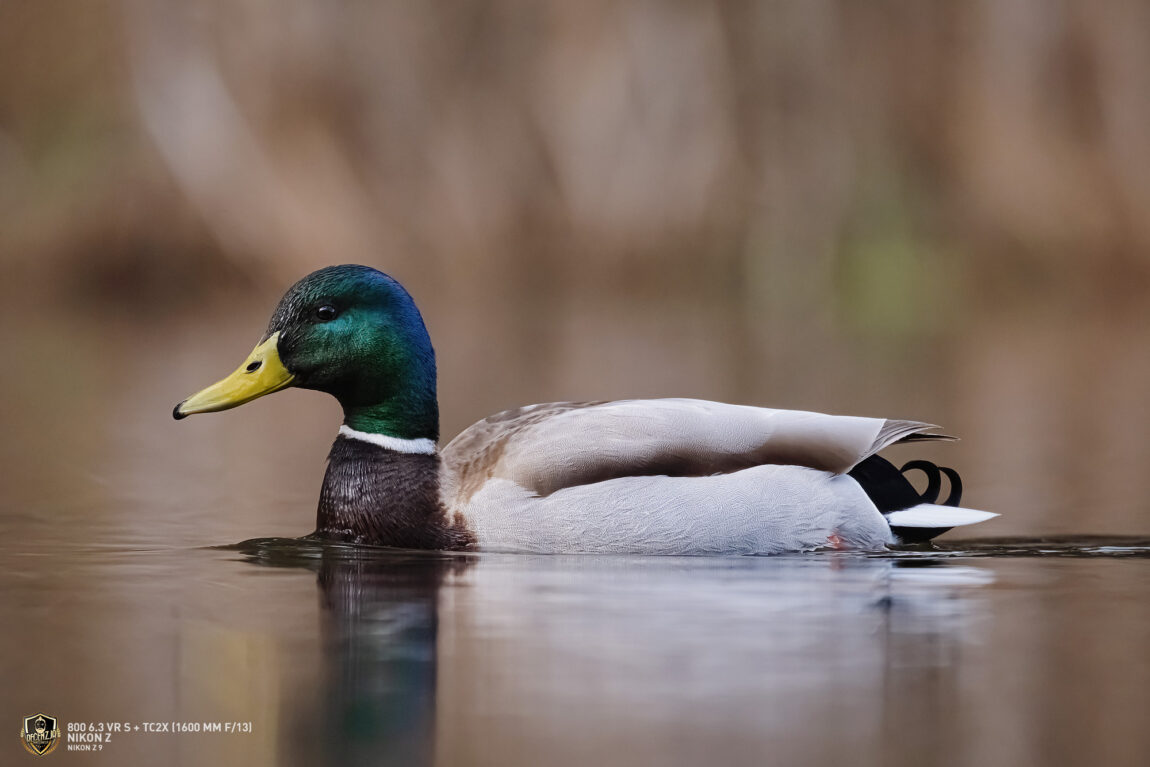 For who?
For anyone who needs a long tele. Photography of airplanes, birds, and outdoor water sports. Photographing fauna with this lens gives you a lot of joy, not frustration, because finally nothing escapes you, especially when you go out into the wild and not for a sit-down session.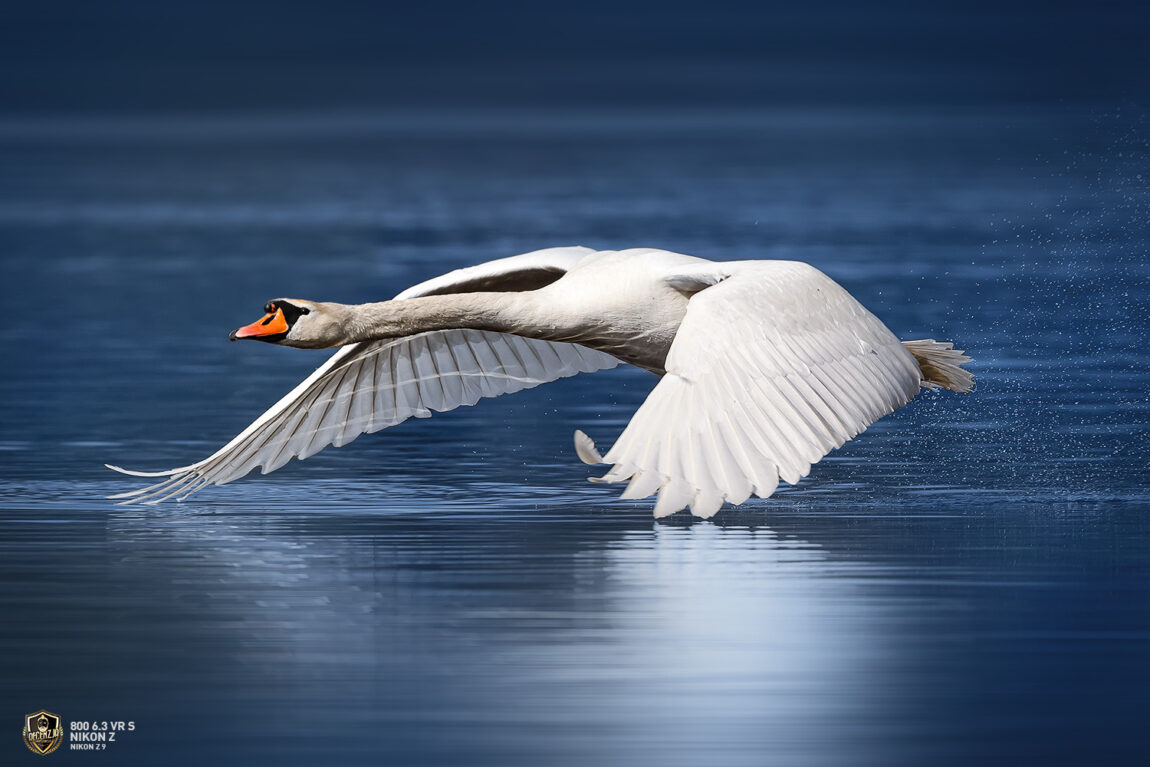 Summary
A well-thought-out and well-priced design. I'm not joking, PLN 34,000 for this glass is nothing, if we mention the price of the Nikkor 800 FL, which costs PLN 90,000…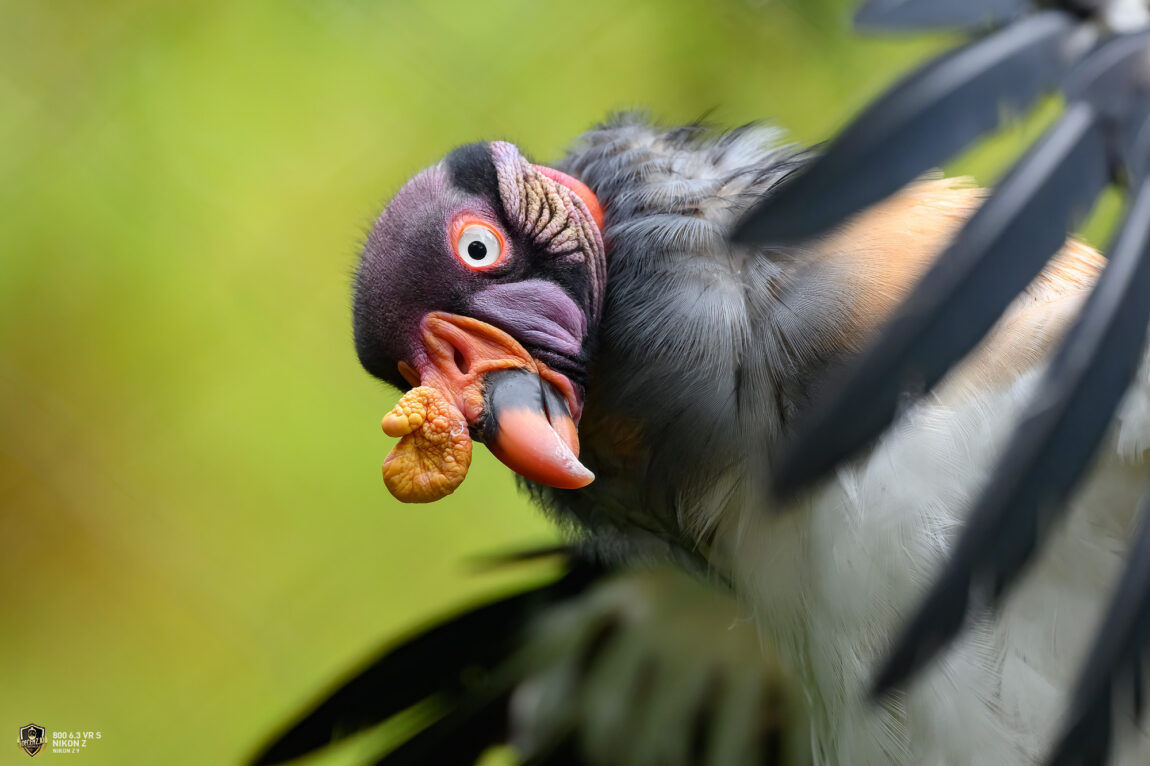 Fast and stable as a rock, light and small. You can feel the breath of freshness in this glass. It gives a lot of joy, no matter what you photograph, an ordinary sparrow will look like an eagle. Never-before-seen close-ups and details.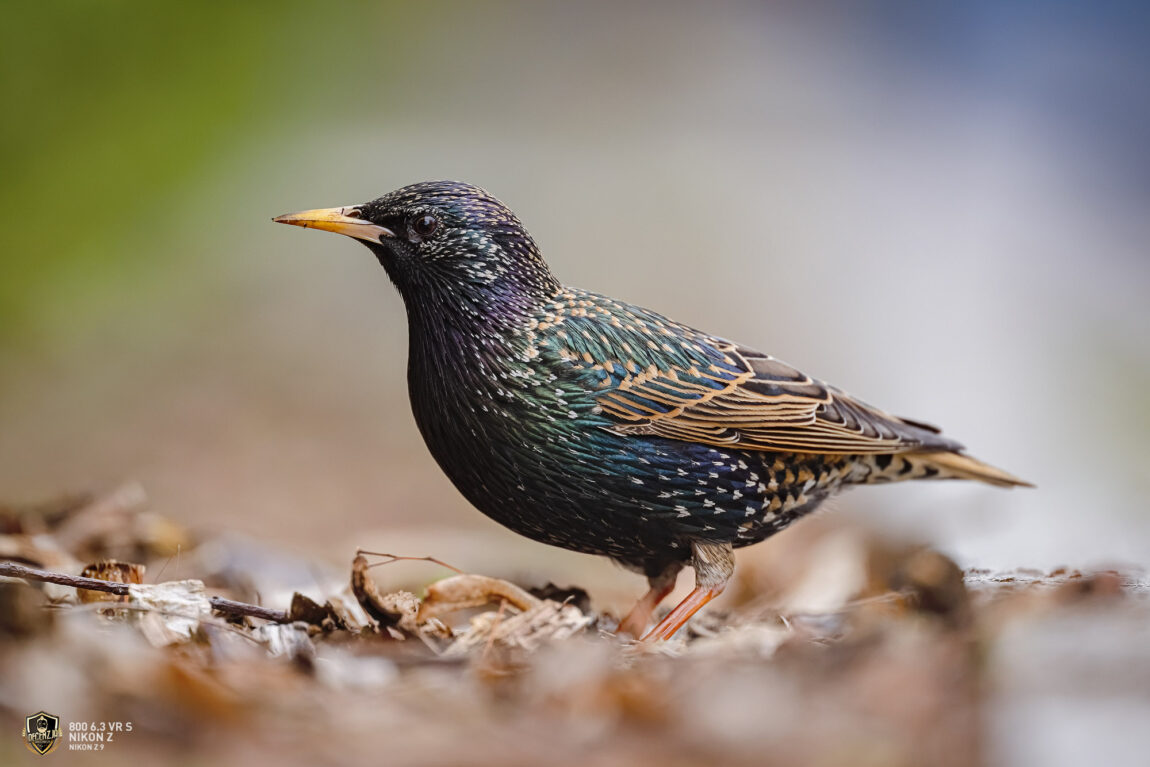 We can take PF 800 on regular trips and take handheld photos. 2.4 kg of weight in such a range is laughable. It can be said that the 800 mm is falling to the wayside, because the earlier version is simply beyond financial reach. Great move by Nikon.
The lens improves your well-being, after every walk with this instrument you come back with a banana on your face 🙂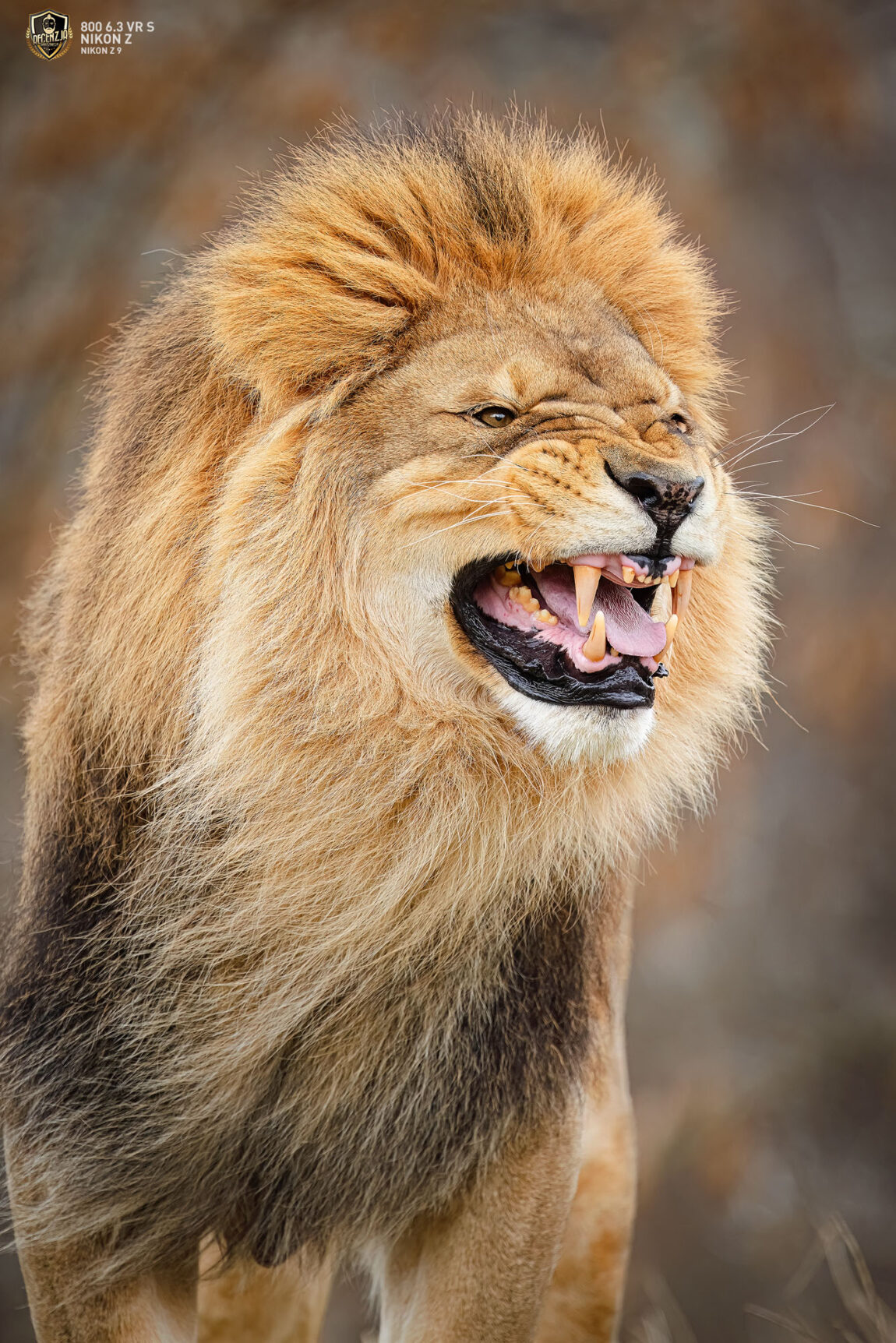 Rating
We are dealing with unusual glass. He calls out to us while standing in the corner: Even if I go to take photos, it will be nice. Anything, anywhere to take photos. This is not normal behavior and I think I found a lens that will last me for life.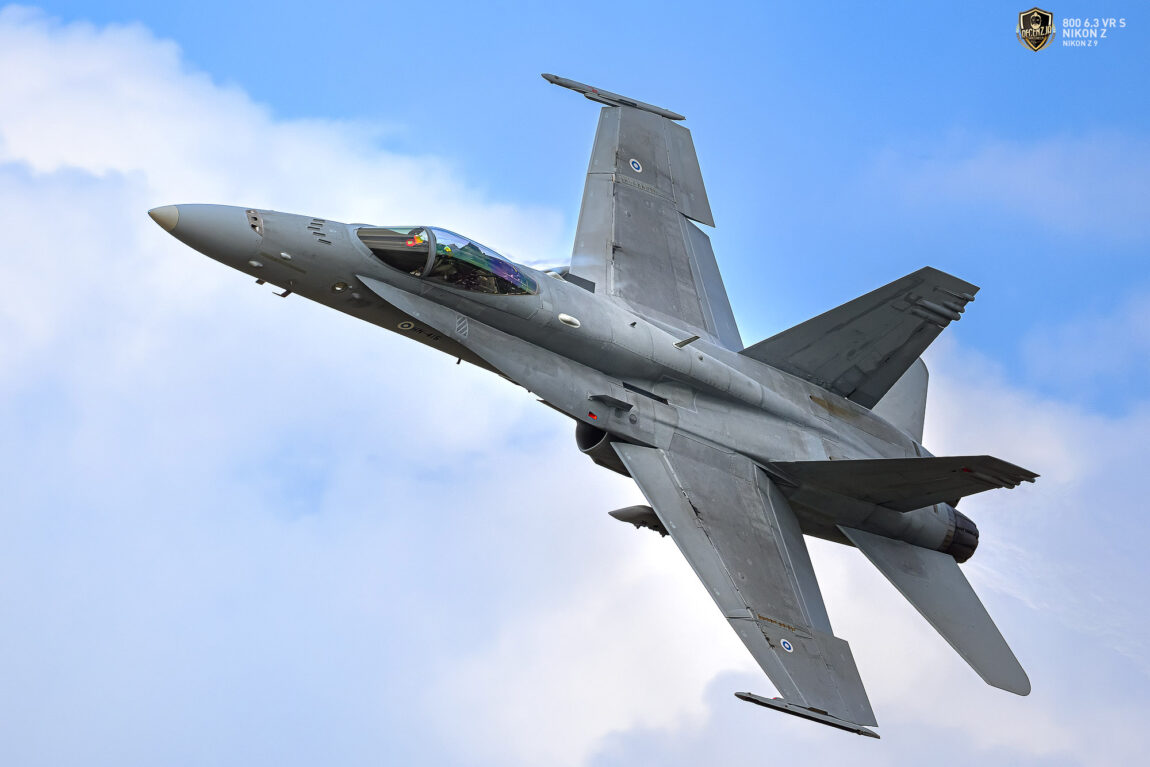 + On the plus side:
everything, including the price
– On the downside:
Sample pictures