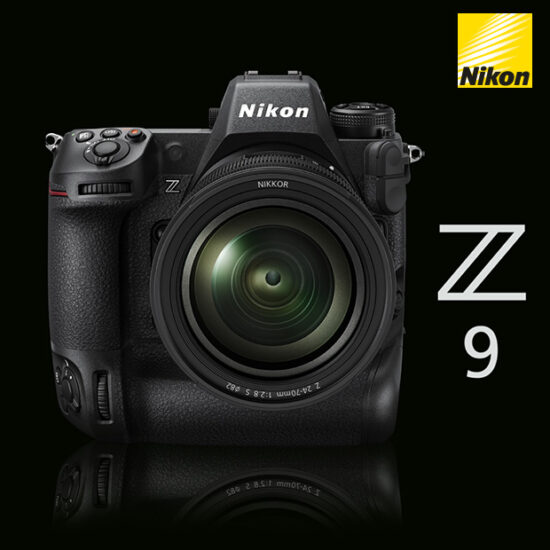 As I already reported, several photographers are already testing the Nikon Z9 and we are starting to get some additional information on the upcoming flagship. The Z9 was at the Olympics and there are plenty of images floating online with erased EXIF data. For now I will not post any of them online since I do want want to spook the photographers using the camera since I am hoping to get more info.
I received some additional details on the upcoming Nikon Z9 mirrorless cameras:
8256 x 5504px resolution that confirms a 45MP stacked sensor (it is interesting to note that Canon decided to go with a 24MP sensor for their R3 camera).
The Z9 will be capable of up to 120 fps in a lower res file size (6Mb I think). Some reports even indicated 160 fps!
Built-in GPS – probably GNSS (Global Navigation Satellite System).
The Z9 will use the same battery as D6. There will be also a new 18-type battery (EN-EL18x) that can be charged by the camera's USB-C.
The sensor has multi leaf blade protective shutter that auto covers sensor when switched off/changing lens to stop dust and dirt on naked sensor.
The Z9 will have car autofocus in addition to animal and people AF as well as low light -7 EV.
Improved 3D tracking.
Improved articulated screen that even works in portrait mode – it is a completely new design.
New style locking flap for the two CFExpress memory cards.
Third joystick/selector added to use whilst camera close face and shooting.
Many new menu features to tweak and match your shooting style.
The shutter release sound level can be adjusted from silent to loud… so you can still get that D6 machine gun sound…
The official announcement is expected in the next 2 months, but do not expect many cameras to ship before the end of the year. Because of part shortage, the waiting time for the Z9 is expected to be very long.
Update #1: the not-yet-announced N2014 camera is in fact the upcoming Nikon Z9 that will come with a new EN-EL18d battery (10.8V, 3300mAh) and new MH-33 charger (input: 5V/9V-3A, output: 12.6V-1.6A).
Update #2: I was told the Nikon Z9 will have a built-in ProRes RAW.
Previously rumored Nikon Z9 specs:
Newly developed 45MP high-resolution stacked FX sensor
30 fps
Integrated vertical grip handle
The Z9 is described as a D6 body combined with EOS R5 imaging, α9II AF, and blackout-free EVF
Nikon confirmed that the Z9 will be better than the D6
Multishot-mode
8k30p, 4k120/60/30p (support for 8K video recording)
New EXPEED image-processing engine designed for 8k (newly developed Imaging Pipeline Processor to broaden sensor readout emphasizing speed)
Improved AF (Object detection AF)
"Stunning" AF tracking (better than the D6)
Two XQD/CFX type B memory card slots
ISO 64 – 25,600, Hi1, Hi2
Improved noise levels and specifically significantly better dynamic range
High resolution, blackout-free EVF: probably 5.76 MP or maybe even 9k MP viewfinder, 120 Hz refresh rate (the resolution can be reduced to increase the refresh rate)
New user interface (no second LCD screen on the back like the D6)
New battery: Nikon EN-EL18x
Gbit LAN, USB-C, WiFi, GPS, built-in transmitter
Price: $6,000 – $7,000
Rumored to be announced in November/December (no exact shipping date available so far)
With the Z9 Nikon basically combined the D6 and D850 and made it mirrorless…
Update:  I was told by multiple people that the Z9 could easily be another "D3 moment" – a significant advance in camera technology and performance (the D3 announcement in 2007 positioned Nikon back on top). The camera will have a "D3 level of innovation" – it will be far more than a D6 in mirrorless form. The dual-pixel sensor will allow an EVF near equal to an optical viewfinder, faster frame rates, effectively no blackout, and no significant rolling shutter. There is also a major update to the AF system. Even critics and skeptics who are testing the camera are speaking very positively about it. Expect to see some amazing Z9 sample photos from surfing in Mexico.
Tips are always welcome here. Thanks!