Some rumors from the Chinese social network Weibo:
Nikon already signed up to purchase the new Sony IMX455 60MP sensor.
The IMX455 sensor PDAF is supposed to be better than the Multi-CAM 20000 currently used in some Nikon cameras.
Sony will not use the IMX455 sensor, instead, they may use a slightly better version called IMX555.
Here are the details on the new Sony IMX455AQR sensor with 60MP, 8k video, and native 64 ISO: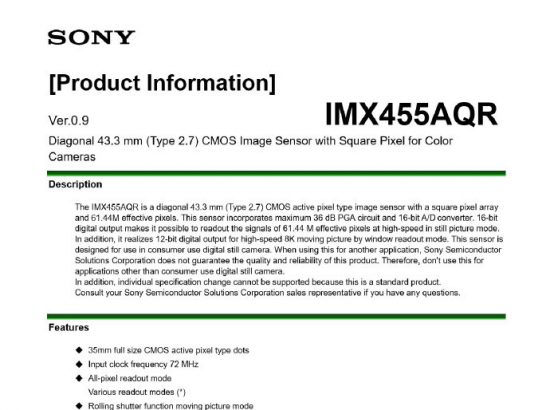 IMX455 (Low-Spec of IMX551 Prototype):
Effective pixels: 9600×6400
Recommend recording pixels: 60MP
11/12/14/16Bit ADC
Full Pixel 9fps/14Bit ADC
SLVS-EC 8Lane
Single ADC in Video Mode
12-ADC in Still Picture Mode
Native ISO 64/400
Via PhotoRumors