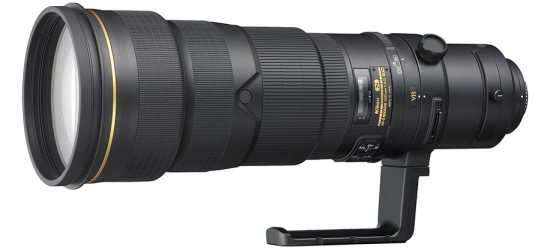 Last year I reported that Nikon will be refreshing their high end tele-lenses by adding a fluorite element (FL). There have been also a numerous patents filed for Nikkor FL telephoto lenses. Nikon will officially announce two new FL lenses in the next 30-60 days:
Nikkor AF-S 500mm f/4E FL ED VR

Nikkor AF-S 600mm f/4E FL ED VR
The current 500mm f/4G ED VR ($8,295) and 600mm f/4G ED VR ($9,699) versions were announced back in 2007 (pictured above). Of course the new models will be lighter, smaller, more expensive and with improved VR.
More information on Nikon's new fluorite (FL) element can be found here.