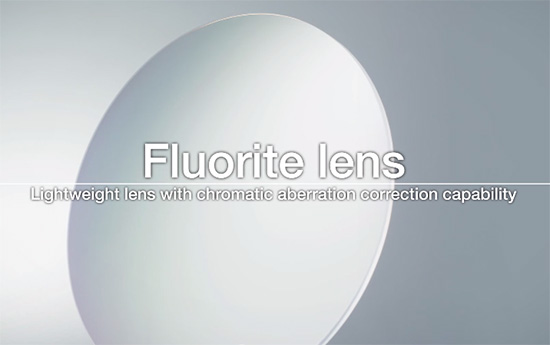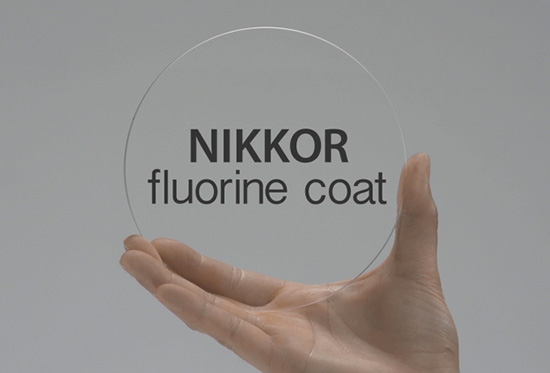 Many readers (including myself) were initially confused between Nikon's fluorite lens and fluorine coat. Here are how both terms are described on Nikon's website:
Fluorite lens
Fluorite is a monocrystal optical material that features a high transmission rate within both the infrared and ultraviolet zones. With its superb anomalous dispersion properties, fluorite intensely blocks the secondary spectrum in order to effectively correct chromatic aberration within the visible light spectrum – something that is more difficult to achieve at longer focal lengths. It is also significantly lighter than optical glass, giving you a more effective lens with less weight.
See also this related video:
Fluorine coat
Nikon's fluorine coat effectively repels dust, water droplets, grease or dirt, ensuring easy removal even when they adhere to the lens surface. Thanks to Nikon's original technology, it delivers higher durability and is more peel-resistant. Compared to other manufacturers' coating of a similar kind, fluorine coat endures a higher frequency of lens surface wiping and provides longer-duration staying power. Its anti-reflective effect also contributes to the capture of clear images. Nikon's fluorine coat is being applied first to the AF-S NIKKOR 400mm f/2.8E FL ED VR and AF-S TELECONVERTER TC-14E III.
See also this related video: