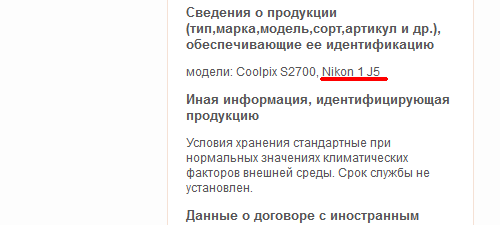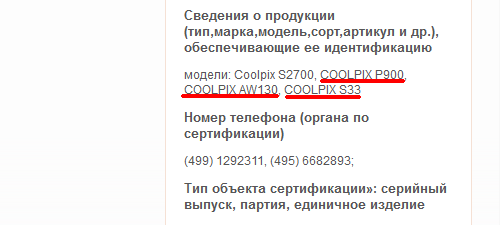 The Russian website novocert.ru has multiple online certificates for the Nikon cameras that will be released next month during the CP+ show:
Note: the Nikon Coolpix S2700 camera is already officially announced.
I wonder if any of those Coolpix cameras will come with the previously rumored 1″ sensor.
Unfortunately, Novocert doesn't have any filings for Nikkor lenses (maybe some native speakers can do a more detailed search).
If anyone has information on the D7200 specifications, you can contact me anonymously here.
Via Digicame-info