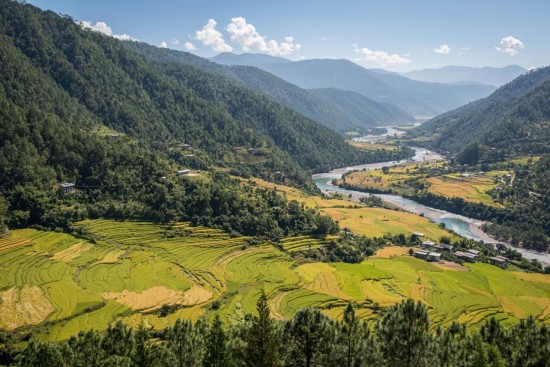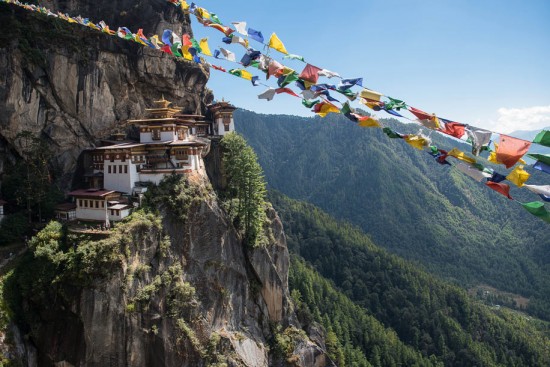 Today's guest post on Bhutan is by Nemanja Rakic (website | Facebook | Instagram, see also his previous guest post on Cuba):
Back in 2012, my friends and I decided to visit Nepal for a week. It was at the end of this trip that we already agreed that our next stop in the near future should be Bhutan. What we were looking for was the next big adventure, to escape the chaos of busy capital cities we get to travel to every month. Surprisingly, it was difficult to find anyone that we personally knew that have already visited this beautiful country. It took us two full years but we finally got together again, gathered the required paperwork for the visa and took off once again.

In order to obtain a visa you need to contact one of the many tourist agencies based in Bhutan and they will plan out your trip according to how many days you plan to spend there and also what your specific interests are. We decided to go with the most experienced one which is Yangphel which has been operating since 1988. Visiting Bhutan is not cheap. Depending on the season you will be paying between $200 and $250 per day. That is a fixed price no matter which agency you select. Once you land, for the entirety of the trip, you will have your own private tour guide, driver, payed accommodation and meals.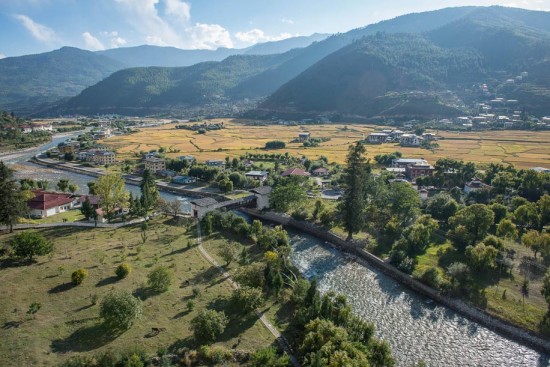 As soon as we got out of the airport we were greeted by our guide Tshering Wangdi with whom we would spend the next seven days and travel through Thimphu the capital city, Punakha and Paro. I always do my own research when visiting a new destination however this time I am glad we had Tshering with us because he taught us more about the country and its culture than you would ever find in any guide book or website. Everything was perfectly explained with a healthy daily dosage of humorous stories about the divine mad monk.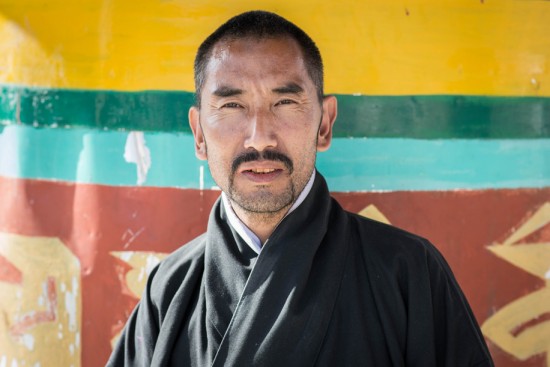 What we did not expect was that the tour starts as soon as we got into the car at the airport. We only reached the hotel once the day was done. Archery is the national sport here and when they hit the target they would do a little dance and take a shot of hard liquor. Being a Buddhist country we got to see many monasteries (Dzong) and the most impressive one which Bhutan is mainly know for is the Tigers Nest which we would visit on our very last day. Throughout the vacation we would wonder every morning if it was going to be a gloomy, rainy day since the clouds and mist drop so low over night and it does not get cleared up until 8 or 9 am. After that its the most perfect sunshine you can imagine.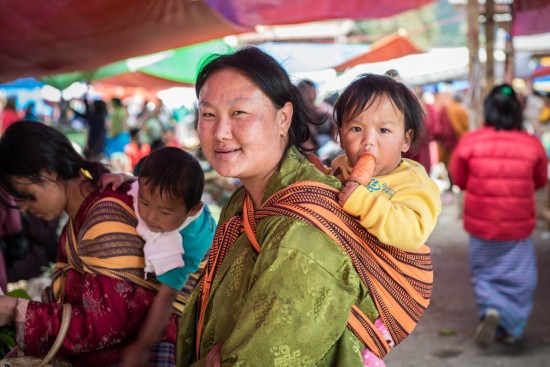 I would like to think of myself as a fit person however when we did our first hike which by the way is not that high or long, I was losing breath fast because of high altitude. Now I know why they left the Tigers Nest hike for last since it will be the longest hike and tallest altitude you reach which is around 3100m. Naturally, Bhutan is one of the most beautiful counties I have visited. Its breathtaking compared to the daily concrete jungles we live in. Everything is so green with white mountains looming in the background. A heaven if you are a landscape photographer.
The people are one of the kindest I ever met. Since I prefer portraits I was hoping to be able to take some but was not sure how the locals would respond. They love for people to take a photo of them however I did run into a few that were not so keen and later found out it was more of a superstitious reason than the fact that they just don't want somebody to point a camera at them. Some are afraid to have their photo taken because they think that if for some reason you print the photo out and in the end don't like it and trash the photo, that will be bad luck for them. Therefore they try to avoid it altogether.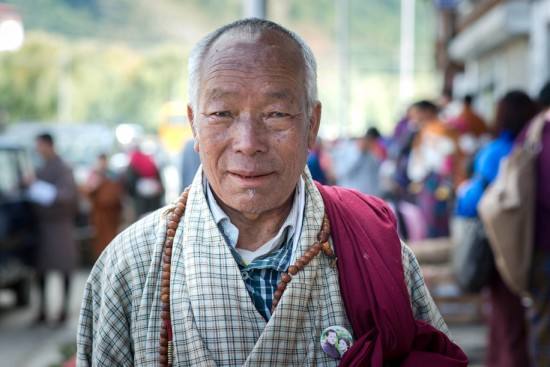 The second city we visited was Punakha. This valley is at a much lower altitude with warmer climate. One thing that sticks out is their love for fertility. You have male genitalia everywhere. You have it painted on almost every building and sold as a souvenir. They say that the most beautiful of all Dzongs is right here called the Punakha Dzong. We went on our second hike in this valley. It was longer and slightly more steeper than the previous one but by now our bodies have adjusted to the altitude. Again the view is amazing filled with colorful rice fields spreading throughout the city. One thing that probably most people don't realize or even think about is that there are "nightclubs" in Bhutan. If you have the energy and time give it a try because you will not regret the experience. It is completely different to what we are used to and they know how to have fun.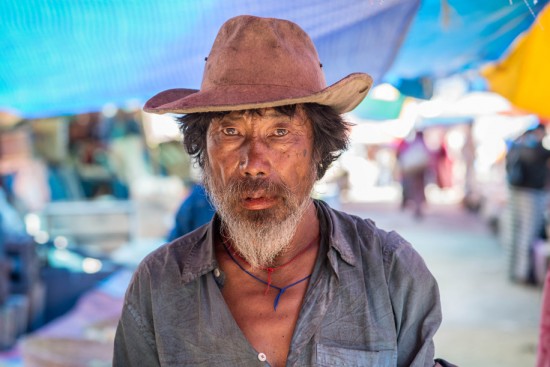 Our third and last city we visited was Paro. Here most people arrive closer to the end of their trip because from this place you will start your hike to the Tigers Nest. As they say, leave the best for last. The earlier you leave the better because after 10am onwards this area gets crowded with too many tourists. This is a big one, it takes about 2-2 and a half hours of non stop climb to get to the Tigers Nest. My advice to any photographers out there is to try and travel light for this part because the last thing you want is to have heavy gear pull you down and make this climb much longer and more tiring than it should be. Did I mention that you will climb all the way to about 3100m? Your lungs will give out on you so grab the most essential you think will work for you. There is a small restaurant you get to rest at for a bit about half way through the climb. Here you can enjoy tea or coffee with other travelers and share the experience.

Once you reach to the top you have this sense of "epicness" almost like a scene from some movie. Tigers nest is at your fingertips, all you need to do is climb down a flight of stairs and then back up again to reach the monastery. Take your photos here fast because the horde of tourists are coming. At the entrance you will need to give up your backpack and any cameras since photography in there is strictly forbidden. Honestly Id rather enjoy the walk and listen to the history of the place than to take photos at this point. What I found interesting that their offerings and donations are not just money. People would leave bag of chips, candy or even cup noodles. It takes roughly 2 hours to climb back down. After that we got a well deserved heavy meal and an ice cold beer. One thing I noticed is that they only have 750ml beer bottles here which is something I prefer. It was also our last day in Bhutan.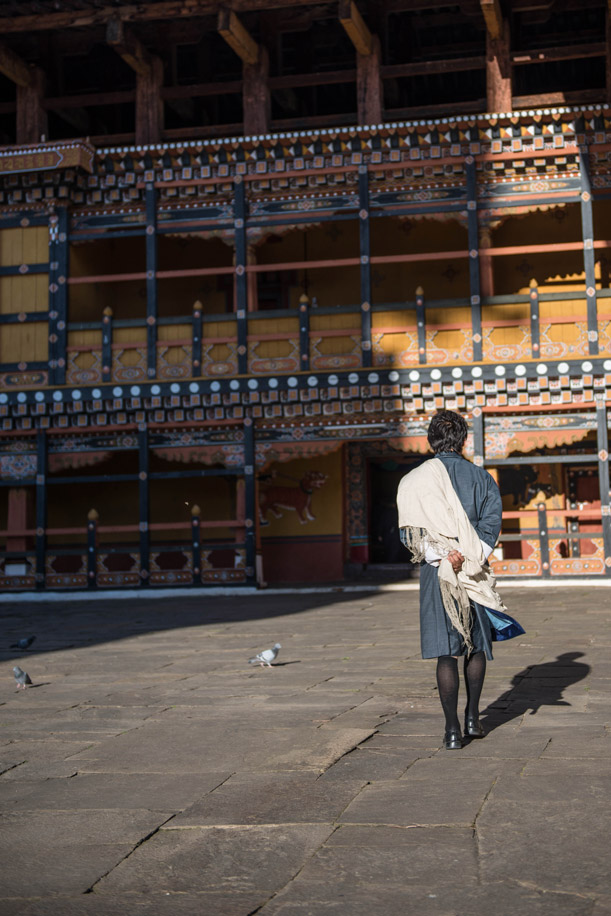 A week does not sound too long but the amount of activities we did and places we have seen in that period, it is more than enough. Amazing culture, food and one of the nicest people I have met have made this place an unforgettable experience. I will definitely come back here again and I recommend it to anyone that is willing to sacrifice their beach vacation to visit this beautiful country where you can either chose to have a hiking adventure or perhaps just come here to relax with family and friends. I have visited over 50 countries so far and I would put Bhutan on my top 5 list. There are not that many people visiting this place and that is what makes it so special. You will not get overrun by tourists at every step or get harassed by beggars as there aren't any. Instead you will enjoy and immerse yourself in their lifestyle and forget about the busy city you came from. Paro Airport is considered one of the top 10 most dangerous airports in the world due to maneuverability but don't let that scare you as you will be given the most exciting view and introduction of things to come!
If you have an interesting idea for a guest post, you can contact me here.