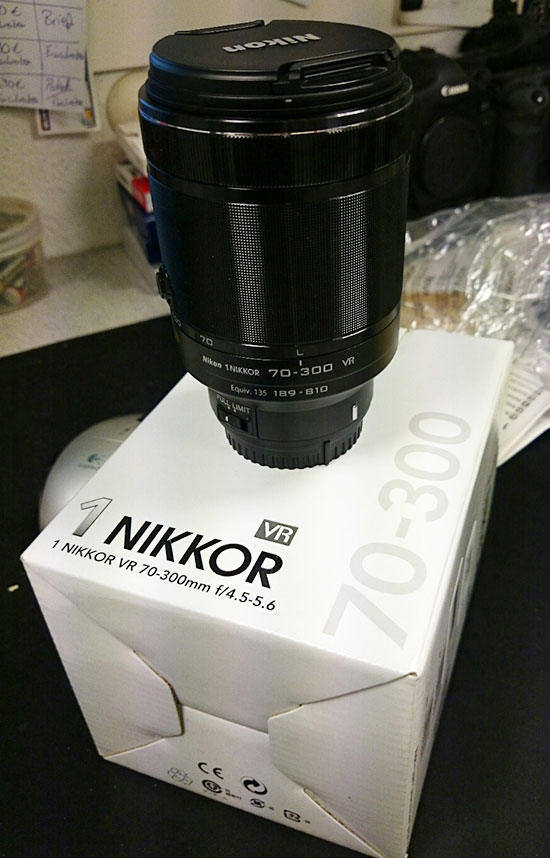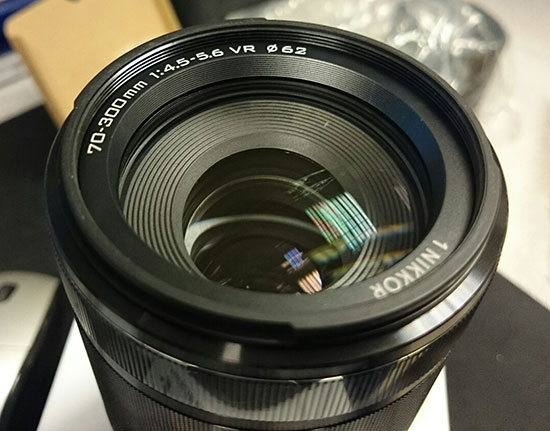 Nikon Japan published another apology that the 1 Nikkor 70-300mm f/4.5-5.6 lens is not yet available because of the large demand from customers (they issued a similar note for the V3 camera back in July). The lens was supposed to start shipping on June 26th, but I have not seen any lenses in the US yet (a batch was received in Europe over a month ago). Update: apparently there was a shipment in the US back in June.
At a recent interview at Photokina with Amateur Photographer Nikon defended their Nikon 1 system and the lack of large sensor mirrorlesss camera. Nikon did not exclude the possibility of a new high-end professional mirrorless system:
And a high-end mirrorless system would need to win acceptance from professionals and many loyal enthusiasts – as well as offering the same ecosystem as DSLR.

"We race Formula 1. There are no second places here."

"Yes, it [a professional mirrorless camera] might happen one day, but we cannot offer a second best solution for professionals…"
Pictures credit: hotohaus.de