A quick update: the upcoming retro-designed full frame Nikon camera will not have any video recording capabilities. Here are the updated rumored specifications:
Nikon FM2 like design
16.2MP 36×23,9 full frame sensor (same as in the D4?)
SD memory card
2016-pixel RGB image sensor
9-cell framing grid display
3D color matrix metering II
Native ISO range: 100-12,800 (incl. ISO 50 and ISO 102,400)
5.5 fps for up to 100 shots
3.2″ LCD screen
Battery:EN-EL14
Dimensions: 143.5 x 110 x 66.5mm
Weight: 765g
It will come with a new AF-S Nikkor 50mm f/1.8G lens (again, not clear what mount the new lens will have)
Standard F-mount
No video recording capabilities
Pentaprism viewfinder (meaning the camera will not be mirrorless)
The camera will meter even with non-AI lenses down to full aperture
The camera will ship with a new special edition Nikkor 50mm f/1.8G lens to match the look/design of the body
The camera will have physical controls and excellent build quality (which explains the 765g weight)
Expeed 3 processor
Same sensor as in the Nikon D4
Nikon calls it a "hybrid" camera – not sure what exactly they mean with that
The announcement will be during the first week of November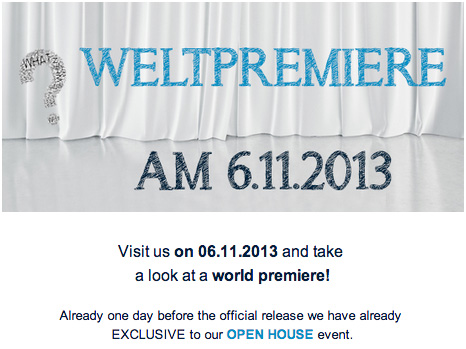 Another interesting bit of information: the German store Dinkel Foto will have a "world premiere" on November 6th from 10am – 6pm. I am not aware of any other major announcement coming from other manufacturers, so this could very well be for the new Nikon camera.