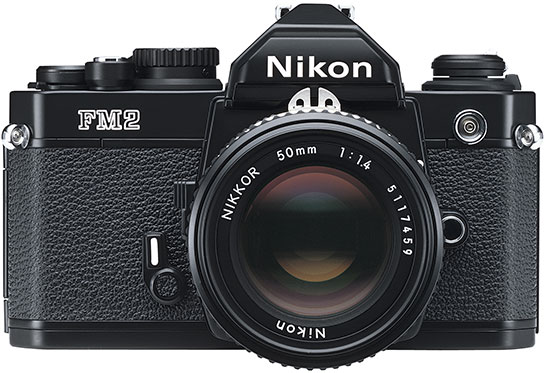 Sony sure shook the market with their a7 full frame mirrorless camera. Many readers have asked me if Nikon will be coming with something similar. I have mentioned in the past that I expect a third mystery camera this year that will have a retro design (something like the Olympus OMD). The new full frame camera will most likely be mirrorless, but it will have some kind of a special (hybrid?) viewfinder. I am also not yet sure if it will have a regular F-mount or a newly designed mount. Here are the rumored specifications:
Nikon FM2 like design
16.2MP 36×23,9 full frame sensor (same as in the D4?)
SD memory card
2016-pixel RGB image sensor
9-cell framing grid display
3D color matrix metering II
Native ISO range: 100-12,800 (incl. ISO 50 and ISO 102,400)
5.5 fps for up to 100 shots
3.2″ LCD screen
Battery:EN-EL14
Dimensions: 143.5 x 110 x 66.5mm
Weight: 765g
It will come with a new AF-S Nikkor 50mm f/1.8G lens (again, not clear what mount the new lens will have)
The announcement will be in the next 2-3 months, but it could happen as soon as next week during the PDN PhotoPlus show in New York. Stay tuned for more details.
Update – few additional specifications that will clarify some of the questions in this post:
Standard F-mount
Pentaprism viewfinder (meaning the camera will not be mirrorless)
The camera will meter even with non-AI lenses down to full aperture
The camera will ship with a new special edition Nikkor 50mm f/1.8G lens to match the look/design of the body
The camera will have physical controls and excellent build quality (which explains the 765g weight)
Expeed 3 processor
Same sensor as in the Nikon D4
Nikon calls it a "hybrid" camera – not sure what exactly they mean with that
The announcement is expected in the first week of November