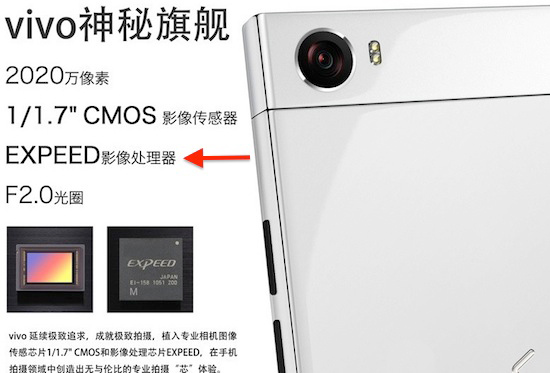 The Chinese mobile phone producer BBK Electronics is rumored to announce a new Vivo phablet equipped with 20MP camera (1/1.7″ sensor), fast f/2.0 lens and Expeed image processor:
"The professional image processing chip used is Nikon's Expeed E1-158 1051 200 M, which could be a slightly modified version of the old Expeed 3 ARM processor introduced in 2011 with the Nikon 1 series mirrorless cameras." (source)
I do not remember Nikon making any official announcements about this joint venture. Maybe Nikon is experimenting to get into the smart phone market by supplying high end image processors? There were rumors that the next Nexus 5 phone will have a Nikon camera module inside.
Nikon's executives recently raised their concerns on the increasing smart phone market share and shrinking compact camera market. Nikon is currently working on a secret products that will be available in less than 5 years.