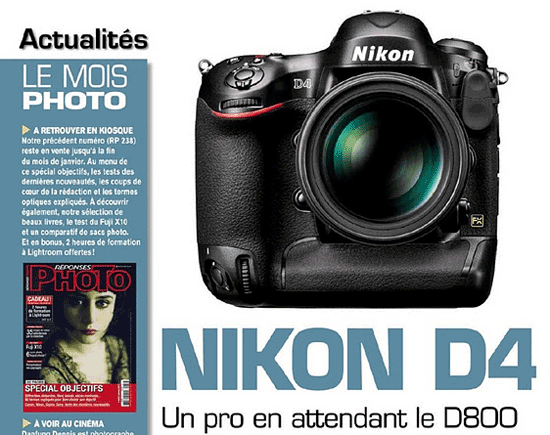 The French magazine Responses Photo published an article about the upcoming Nikon D4 camera. See the entire page 1 and page 2. Of course the D4 looks exactly like the image I posted a week ago. The ISO range is again listed as 100-12,800.
The weight of the D4 is listed as 1,34kg, where the D3s weights 1,24kg. I guess the previous leak about "substantially lighter body" was wrong.
The price is listed as EUR 5,800.
Here is the back and side view of the Nikon D4: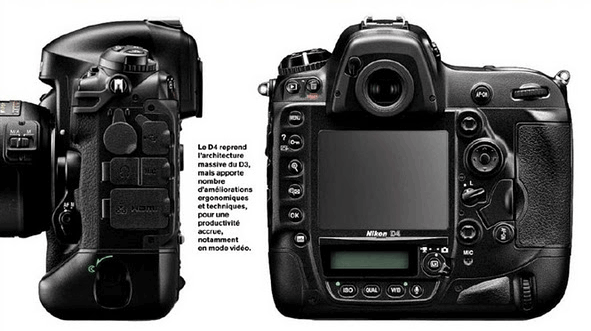 Partial translation:
"The D4's new 91000 exposure sensor is detailed enough to allow face recognition without the need for live view. This feature was tested with success by the editors of that magazine.

In the article it is specified the D4 body is 45g lighter than the D3s. (The difference is probably due to the weight with or without battery).

Slightly larger screen."