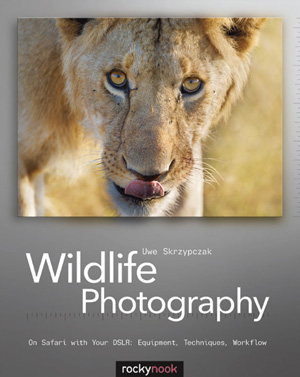 This time I am giving you an advance notice. Last weekend we crashed Uwe's website and he is now giving you a second chance to download a full PDF version of his book Wildlife Photography: On Safari with your DSLR: Equipment, Techniques, Workflow. The English and German copy of the book will be available for a free download again on Sunday, December 18, 2011 from  midnight till 11.59pm CET (starting 6:00pm EST on December 17th).
Please respect the author's copyright and do not share this book online. All links to external sources will be deleted.
The author Uwe Skrzypczak is a Nikon shooter and all pictures inside the book were taken with Nikon equipment. You can see the Sample Pages and Table Of Contents.