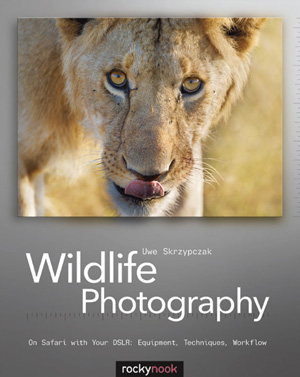 The book Wildlife Photography: On Safari with your DSLR: Equipment, Techniques, Workflow will be available as a free PDF file download for 24 hours starting at midnight CET on December 11th, 2011 (EST: 6:00pm on December 10th). The German language version will be available on December 18th.
Update: we actually brought the site down. This is the alternative download link.

The author Uwe Skrzypczak is a Nikon shooter and all pictures inside the book were taken with Nikon equipment. You can see the Sample Pages and Table Of Contents.