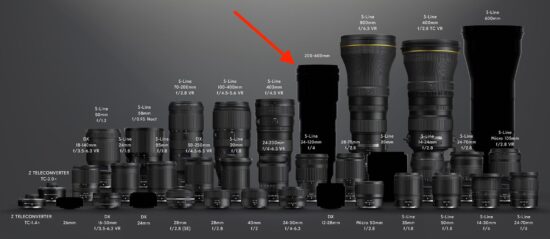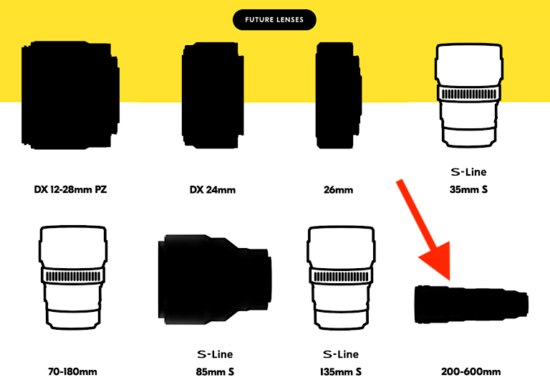 The next lens announcement from Nikon should be the NIKKOR Z 200-600mm (expected to be 180-600mm). Here is a recap of what to expect:
The focal length could be different than 200mm on the wide end (maybe 180mm?) – not sure why the lens was listed as 200-600mm on the roadmap.
The Nikon NIKKOR Z 200-600mm lens will have a variable aperture range (not 200-600mm f/6.3 as initially reported) – that makes sense since this is not an S-line lens.
The official announcement is expected in June-July.
Rendering of the upcoming Nikon NIKKOR Z 200-600mm lens (180-600mm)
Nikon Z lens roadmap: telephoto apertures "measured" and calculated