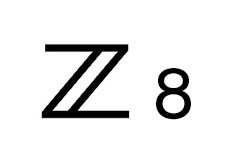 Nikon Z8 camera rumors recap:
The Nikon Z8 is rumored to be officially announced in the second week of May (on or around May 9-10). As I already discussed, there are multiple dates involved in these announcements and it is hard to say what is what. Multiple events are scheduled all over the world between May 8-11. The Nikon Z8 is also expected to be shown at the Photo London event (May 11-14). There is also a Nikon event in Dubai on May 23rd.
The Nikon Z8 is rumored to start shipping at the end of May or in early June. Nikon's goal for the Z8 is to cut the pre-order wait time.
The Nikon Z8 internal code could be Q2070.
The Nikon Z8 is referred to as "mini Z9" or "baby Z9".
The Nikon Z8 will have a better AF with telephoto lenses from a far distance (not sure why).
The Nikon Z8 will be a camera for the prosumer market.
The Z8 was described to me as a hybrid camera between the Z7 and the Z9.
The Nikon Z8 camera body or parts of it are rumored to be made out of high-stiffness carbon fibre reinforced thermoplastics or similar material.
Similar form factor to the Nikon Z6/Z7.
Will not have all of the Z9 features (obviously).
Will use the same battery as the Nikon Z7 (Nikon EN-EL15c).
An external battery grip will be available.
Dedicated USB-C Power Delivery port for charging/continuous use.
Sensor: 45.7MP (stacked)
ISO range: 64-25,600.
20 fps (120fps in JPEG mode).
5-axis in-body stabilizations: 6 stops.
Shutter speed: 1/32000 – 900s.
Electronic shutter only.
Autofocus: 493 AF points.
HEIF 10-bit support.
Video: 8.3k @60p.
3.2″ tilting LCD screens.
EVF: same as the Z9 (3690k-dot OLED).
Memory cards: CFExpress + SD.
Dust/drip resistant: same as the Nikon D850.
Dimensions: 144×118×83mm | 5.6×4.6×3.2in.
Weight: under 1kg.
Shipping should start on May 25th, 2023
Nikon Z8 body only: €4,599 (equivalent to around $5,000 – US prices are usually lower).
Please note that the above Nikon Z8 specifications are collected from multiple sources over time and I am 100% sure some of them will not be correct. Many of the specifications not listed above will be identical to the Nikon Z9. Join the new Nikon Z8 Facebook group. If you have any information on the Z8, you can contact me anonymously here or post them on the new Nikon Z8 Facebook group.