Nikon Europe announced new savings (Sofort Rabatt Aktion) where you can get up to €100/£90 off on Nikon Z APS-C cameras (Z30, Z50, Zfc) until April 11th. See the details at Foto Koch, Foto Erhardt, WEX, and all the Amazons (UK, DE, FR, IT, ES).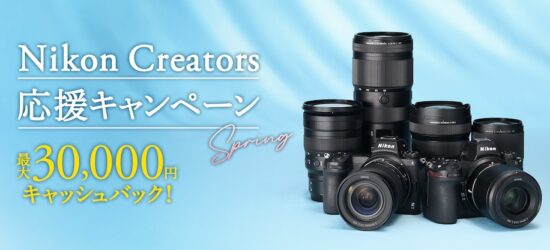 Last week Nikon Japan also announced a new cashback campaign that will last until April 17th and will include the Z6II and Z7II for the first time (check the Amazon Japan store). In the previous campaign the Z7II had only a ¥20,000 cashback, this time it's ¥30,000. Nikon Japan usually does not announce a new successor model while the current one is on sale.


The current Nikon discounts in Canada are ending on March 30th.
Only in the US, the Nikon rebates remain unchanged since February:
---