I received some information that the height and length of the Nikon Z8 camera will be approximately identical to the Nikon D850. Of course, being a mirrorless camera, the Z8 will be thinner/slimmer than D850. For visualization, here is the Z7 next to the D850: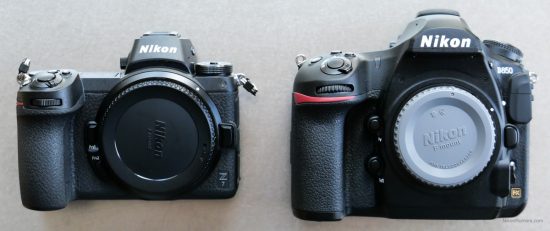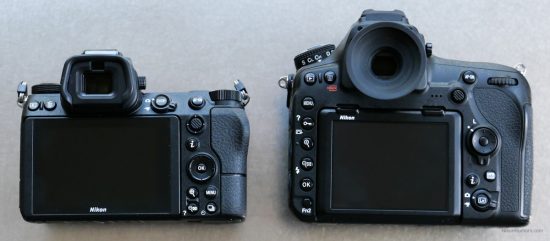 This brings the question – why is the Nikon Z8 so much bigger than the Z6/Z7? What kind of functionality and hardware will the Z8 have that requires a size similar to the D850? The current set of rumored specifications does not really answer this question (except for the 8k video maybe):
The Z8 was described to me as a hybrid camera between the Z7 and the Z9
Similar form factor to the Nikon Z6/Z7
Improved EVF
Improved autofocus
Same sensor as the Z9
Will not have all of the Z9 features (obviously)
Announcement expected before the summer (the latest time frame I heard is April and shipping in May, development announcement could come earlier)
Price in Europe: around €4,500 – not sure if this is for a camera only or for a lens kit (US prices are usually lower)
Will use the same battery as the Nikon Z7 (Nikon EN-EL15c)
External battery grip will be available
8K 60 video
Dedicated USB-C Power Delivery port for charging/continuous use
9MP EVF (the Canon EOS R3 already has 5.8MP EVF)
Please note that the above Nikon Z8 specifications are collected from multiple sources over time and I am 100% sure some of them will not be correct.
If you have any information on the Z8, you can contact me anonymously here or post them on the new Nikon Z8 Facebook group.