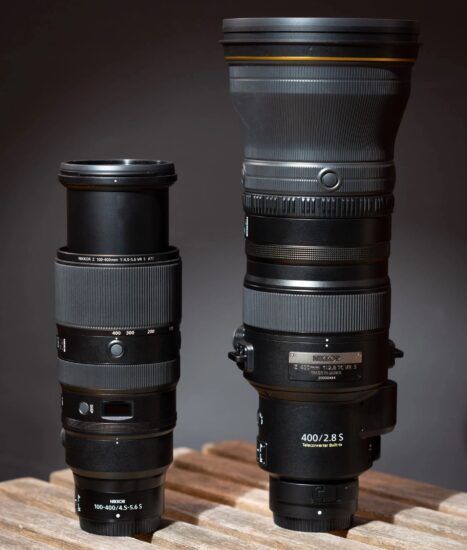 I usually post reviews only in the first few days/weeks after a new camera or lens is officially released. I have already mentioned a few video reviews of the new Nikon NIKKOR Z 400mm f/2.8 TC VR S mirrorless lens for Z-mount and now we also have the first "real" review from Camera Labs, which still remains one of my favorite reviews outlet in this age of clickbait and influencer BS. Here is what Camera Labs had to say:
Good points:

Excellent resolution and contrast across the full frame at 400mm focal length.
Built in 1.4x teleconverter.
Very good image quality with built-in 1.4x teleconverter or Z TC-2.0x.
Very effective optical image stabilization.
Very good close-up performance.
Practically no longitudinal colour aberrations or purple fringing.
Only little vignetting and no distortions – through lens-profile.
Very little field-curvature.
Reliable AF operation.
Very nice Bokeh, although with the risk of double contours.
Weather sealing, multi function ring, function buttons, focus limiter.
Nice lens pouch – finally!

Bad points:

Relatively strong focus breathing.
Tripod foot is not Arca Swiss compatible
High price.
Nikkor Z 400mm lens pre-order links:
The Nikkor Z 400mm f/2.8 TC VR S manual is now online, shipping should start this week
NIKKOR AF-S 400mm f/2.8E FL ED VR vs. NIKKOR Z 400mm f/2.8 TC VR S lenses specifications comparison