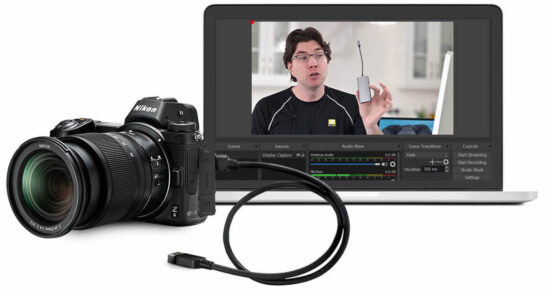 Today Nikon released the previously promised Webcam Utility Version 0.9.0 - here is the download linkhere is the download link (still in beta):
This software is distributed as a file named "S-NWU___-000900WF-ALLIN-ALL___.exe". Download and run the file to perform the update.
When performing the update, log in to an account with administrator privileges.
Before beginning installation, exit Webcam Utility and all other applications, including any anti-virus software.
Installation:
Create a folder on the hard disk and name it as desired.
Download S-NWU___-000900WF-ALLIN-ALL___.exe to the folder created in Step 1.
Run S-NWU___-000900WF-ALLIN-ALL___.exe to launch the installer.
Follow the on-screen instructions to complete installation.
Note: There is no need to launch the software when installation is complete. No shortcut will be added to the menus or desktop.
List of supported cameras:
Nikon Z7
Nikon Z6
Nikon Z5
Nikon Z50
Nikon D6
Nikon D850
Nikon D780
Nikon D500
Nikon D7500
Nikon D6500
For more information check this dedicated Nikon USA website