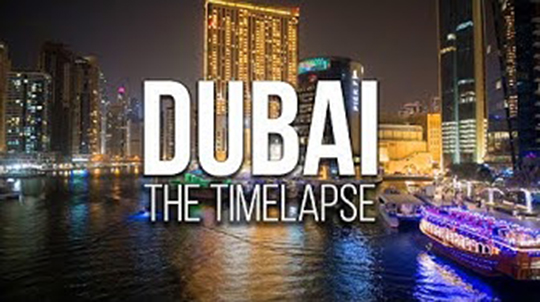 Dubai time-lapse with the Nikon D850 and Ronin-S is by Kirill Volgin:
I have always been fascinated by what is impossible to see with the eyes, without the use of additional equipment. Of course, the first thing that comes to mind is a photo taken at long shutter speed. Or, to show any event in the accelerated form. That's how I came to shoot time-lapses.
The very first short timelapse I made 7 years ago was with my first DSLR camera, the Nikon D3000 and the "plastic" 18-55 lens with software that can produce interval shooting by connecting the camera to the computer with a cable.
Then I bought the Nikon D610 and the Nikkor 24-70mm f/2.8 and my capabilities became wider. I tried to make more time-lapses:
But the "resource of shutter" at the time stopped me. It was down too fast.
When the Nikon D850 came into my life, I was unstoppable. Probably the presence of an electronic shutter in this camera was the main reason to purchase it. Since it plays a huge role in shooting time-lapses. And this means that the life of your shutter is reduced by only two frames at each shooting, to open the mechanical shutter and close it.
A few days ago, I finished editing a video that I was piecing together for a year while in Dubai.
In this project, I used my favorite D850. Also, for shooting panoramic videos, I used a tripod on which the stabilizer DJI Ronin-S was installed, in the official application of which there is a function, with which I set up the direction of movement during interval shooting.
Subsequent editing, creation and video editing, took place in Lightroom + LRTimelapse + DaVinci Resolve.
Perhaps the Nikon D850 camera is the perfect tool for me to create professional content.