Here is the first quick Nikon D5 vs. Nikon D6 comparison based on the D6 press photo:
Prism is a different shape and taller (built-in Wi-Fi, GPS?)
The mode button is taller (more functionality added?)
Slight angle difference to buttons plate (ergonomics?)
Camera's grip is angled and bigger at the bottom (ergonomics?)
Slight angle and size difference to side grip buttons (ergonomics?)
A small bump in the lower-left corner (just a bad photoshop?)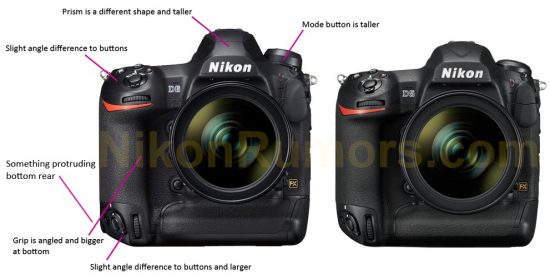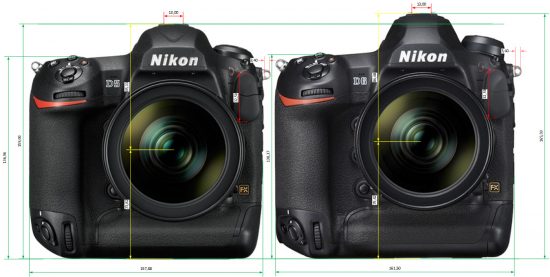 Do you see any other differences?
---
Like the new Nikon D6 Facebook page