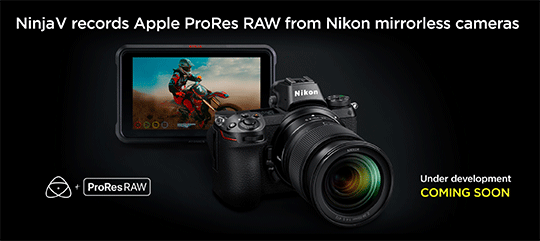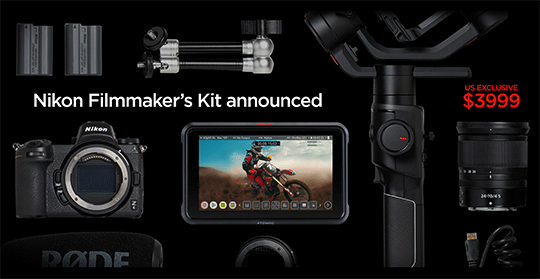 Nikon will be the first company to offer true HDMI ProRes RAW 4k output with the Z6/Z7 mirrorless cameras (RAW video output is already available from other manufacturers like Blackmagic, but not from the HDMI port). The upgrade will come as a firmware update and this is probably the main reason for the new Nikon Z6 filmmaker's kit (Adorama | B&H | Amazon) that includes also the Atomos Ninja V 4K HDR 5" monitor/recorder.
Panasonic is also rumored to introduce RAW video in their upcoming Lumix S full-frame mirrorless cameras, but we don't have any details yet.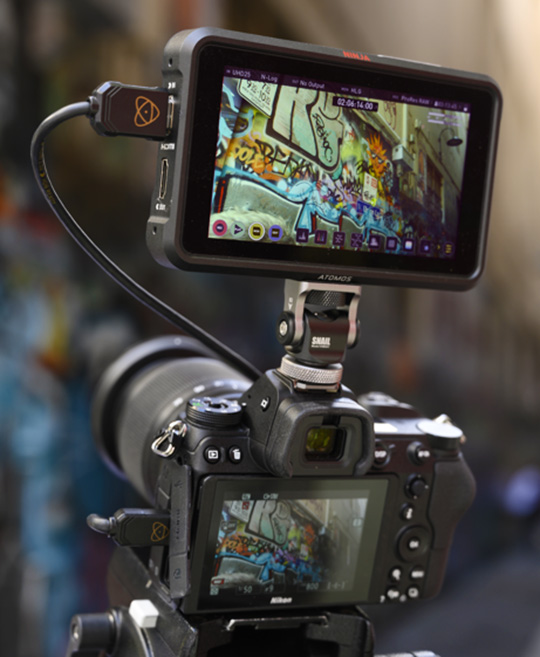 Additional information from Atomos:
Capturing Apple ProRes RAW video with the Ninja V unlocks complete control of the video image at the highest quality possible. The maximum dynamic range, color accuracy and detail is preserved, while at the same time every aspect of the video image can be controlled with precision for maximum creativity. Colors can be easily matched and the extra information means footage can be easily be manipulated in post-production, which is especially useful for grading and VFX shots.

Until now, RAW video has been the domain of dedicated cinema cameras that are either limited in features or priced far beyond the reach of most consumers. Now Atomos is giving content creators the same quality and flexibility in video that they have come to expect from RAW photos.
How it works?

In simple terms, the camera outputs a stream of RAW data via a 4K HDMI cable to the Ninja V. This data is then repacked into the ProRes RAW format and recorded to a removable SSD drive in the Ninja V. When shooting is finished, the drive is removed and connected to a computer via USB. Footage can then be decoded (debayered) and edited in the highest possible quality. Using ProRes RAW format keeps file sizes manageable, easy to edit and future-proof.
Related CES video interviews: