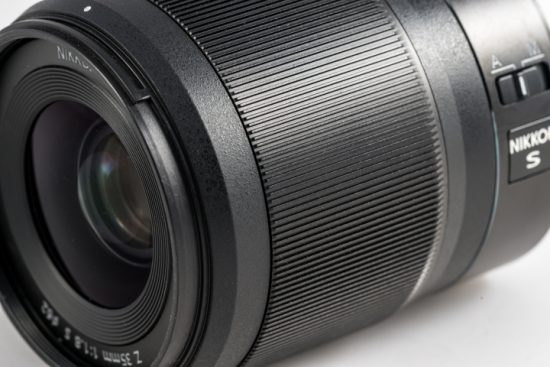 Nikon Z 35mm f/1.8 lens review by Mobile01 (the lens is expected to start shipping next week, on November 5th, pre-orders are now open at  Adorama | B&H Photo):
The focusing ring of Z 35mm 1.8S is all metal and provides great handling. Furthermore, it enables users to have their own setting, such as changing the aperture or exposure compensation.
Edge resolution
Original image: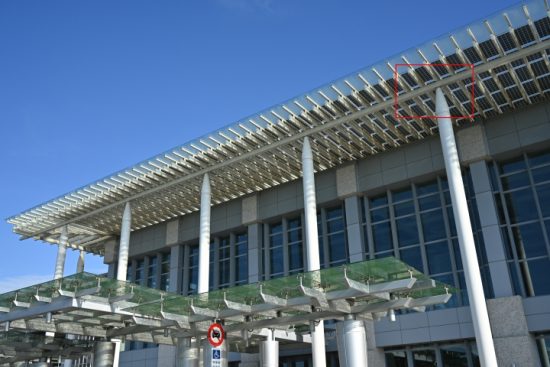 By the gap and stains on the solar panel, we can determine that the performance of the Z 35mm 1.8S lens is better compared to other Nikkor 35mm lenses: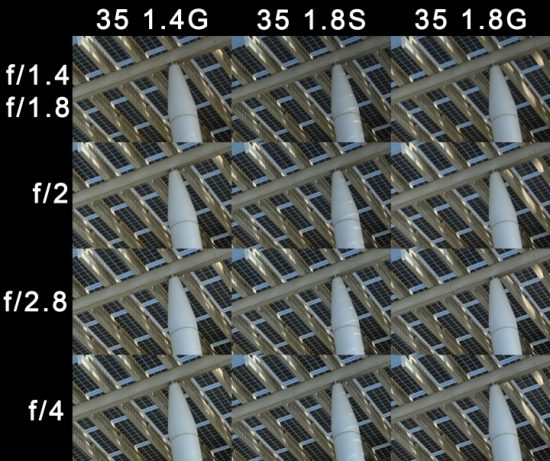 Starbursts
The Z mount's time has come and the first prime lens brings back the glory of starburst, from aperture f/5.6 a converged starburst appears, and at f/22 is presented in the image below:
Chromatic aberration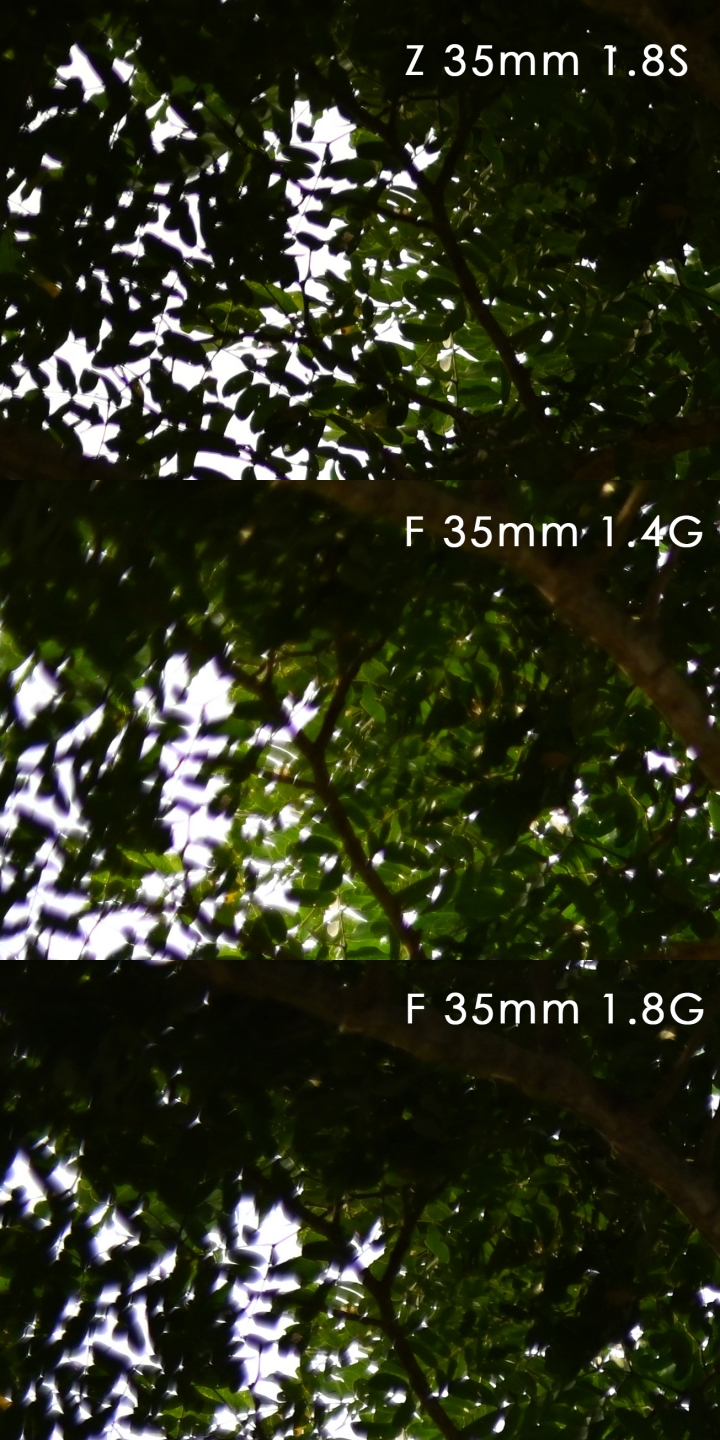 When testing, I had the aperture at f/2, and the Z 35mm 1.8S undeniably wins it all in this comparison with other 35mm Nikkor lenses.
Coma aberration
Original image:
Users can see it the most in night images, though reducing the aperture helps a bit. Coma aberration distorts light spots on the edge of an image not only in night scenes but also affects the edge quality of all images.
Images and text © mobile01.com and used with permission.