The Polish Lexar distributer My Adventure issued a press release indicating that Lexar will not make any XQD memory cards as previously reported. XQD memory cards are currently not listed on Lexar's website. I have reached out to Lexar for a confirmation/comment.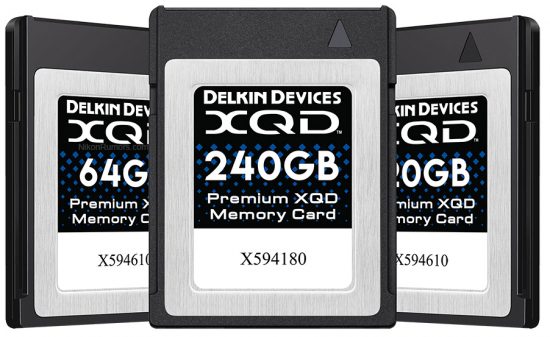 The good news is that the new Delkin XQD memory cards are supposed to start shipping this week – see pricing and availability at Adorama and B&H (WEX in the UK).
Here is the translated press release:
Lexar resigns from XQD, work on the successor continues!

Contrary to earlier market reports, which as the Polish Distributor of the Lexar brand have also been confirmed in one of the previous announcements, the XQD cards with the Lexar logo will not appear on the market. The new owner of Lexar recognized that in the face of Sony's monopoly for the XQD license and a relatively small number of compatible Nikon models, further investment and development of this technology makes no sense.

The future, however, does not look as bad as it might seem. At the recently completed Photokina 2018 exhibition, the Lexar booth was presented with the CFExpress 1.0 card, announced as a direct successor of XQD. What most paid attention was the incredible transfer speed of files, which in the case of reading should be as much as 1400MS / s! It's more than three times faster than the fastest XQD series offered by Lexar so far. This standard is to be backward compatible with older devices, however a software upgrade will be required. The ball is therefore on the side of Nikon, whose decisions regarding the list of models covered by the updates will directly affect the release date of the new card. Unofficially, it is said that this will not happen sooner than at the end of the first quarter of 2019.

To make it more interesting, Canon also entered the game, which pushes the CFExpress standard to appear as the successor of CFast cards. This is not surprising – offered by the new standard of transfer rates would be an extremely attractive alternative for users of the producer's popular film cameras.

We only have to be patient and hope that the largest of this photographic world will come to an agreement as soon as possible, so that the CFExpress standard will be in the slots of our cameras and cameras offering speeds that we could only dream about a moment ago.