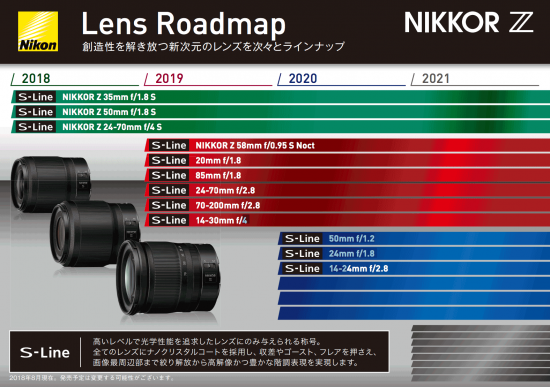 Here are a few prototype pictures from some of the upcoming Nikkor Z lenses listed on the Nikon Z-mount lens roadmap:
Nikon NIKKOR Z 24-70mm f/2.8 S lens
Nikon NIKKOR Z 14-30mm f/4 S lens
Nikon NIKKOR Z 58mm f/0.95 S Noct lens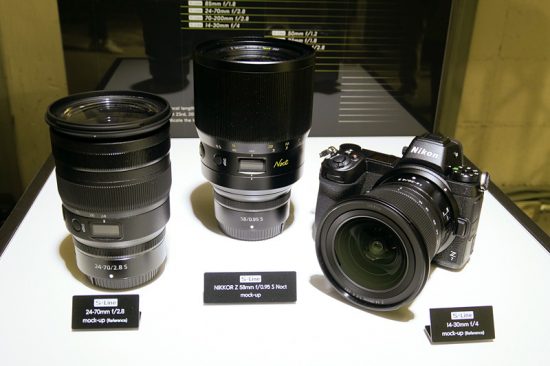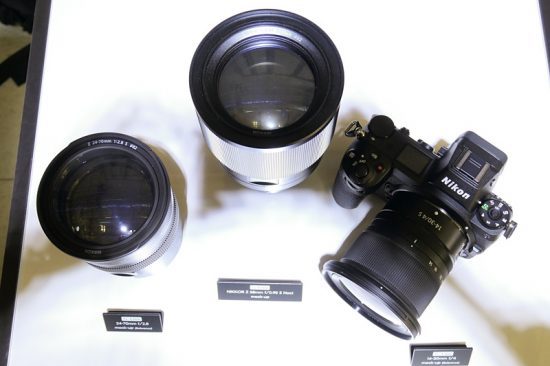 Via DC.watch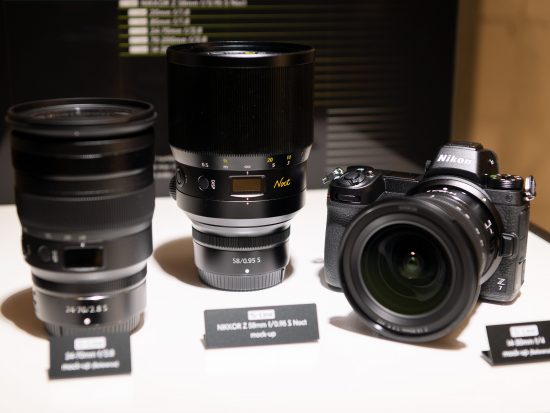 Also not quite ready for primetime are three forthcoming S-series lenses (from left to right) the 24-70mm F2.8, 58mm F0.95 'Noct' and 14-30mm F4. (Sorry about the limited depth of field in this shot, I was trying to isolate the Noct, and then forgot to get a proper group shot before moving on. It's been a long day.)
As you can hopefully tell, though, the Noct is massive and the 24-70mm F2.8 – while not quite as enormous – looks like it will also be a pretty beefy lens when it's released next year, dwarfing the compact 24-70mm F4 kit lens. The 14-30mm (shown mounted on a Z 7) on the other hand is fairly compact, which we know is one of the technical advantages of a very short flange-back distance.
Here's a closer look at the control layout of the 24-70mm F2.8, showing its display screen, Disp button (which we assume toggles between display modes) and a customizable L-Fn button.
A closeup of the rather natty 'Noct' script and display screen on the forthcoming 58mm F0.95, which we're told can be customized to show information such as depth of field, shooting aperture and focus distance.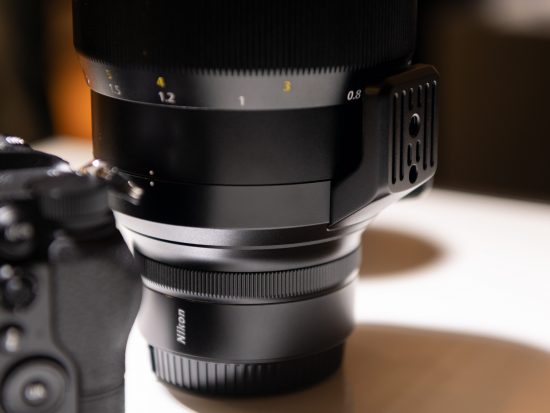 Via Dpreview