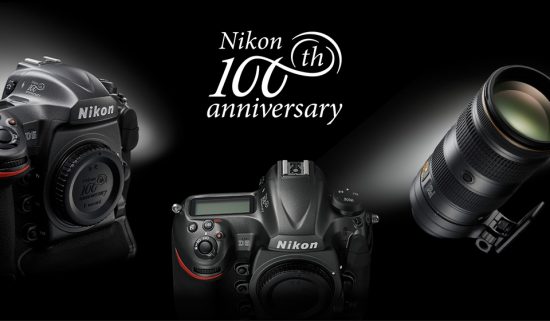 Nikon Japan announced today that they have temporarily suspended the shipping of the following 100th anniversary commemorative products: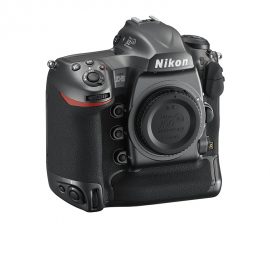 Nikon D5 100th anniversary edition (pre-order: B&H | Adorama)

Nikon D500 100th anniversary edition (Pre-order: B&H | Adorama)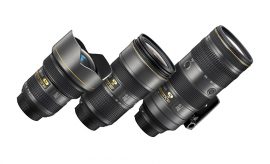 Nikkor triple f/2.8 zoom lens set 100th anniversary edition (Pre-order: B&H | Adorama)
Shipment is scheduled to resume in late October. The reason for the delay is a problem with the logo printing process (Google translation):
Notice and apology for temporary suspension of camera / lens product of Nikon 100th anniversary commemoration model

August 23, 2017
Thank you very much for your continued patronage of Nikon products.

We shipped the shipment because it turned out that the logo printing of the attached special metal case was peeled off in some camera / lens products currently on sale as a model commemorating the 100th anniversary of Nikon.

Products that temporarily stop shipping will be three products, "D5 100th Anniversary Model", "D500 Centennial Anniversary Model", "NIKKOR F 2.8 Zoom Triple Lens Set 100 Year Anniversary Model". The ordering period started from 15th June to 31st August 2017, and started selling on July 28th ("D5 100th anniversary model only" August 5th). In either case, we shipped the shipment because the special metal case with the 100th anniversary logo and serial number engraving plate is attached.

Resume of shipment is planned for late October 2017 to ensure thorough quality improvement. Regarding your order, we will accept it until August 31 as planned.

If you have already purchased this product and have it at hand, we will replace the attached special metal case. We will notify you as soon as details on the replacement method are decided, we appreciate your patience as we wait for a while.
The Nikon D5 special edition was already delayed once. A list of all Nikon 100th anniversary commemorative products can be found here.