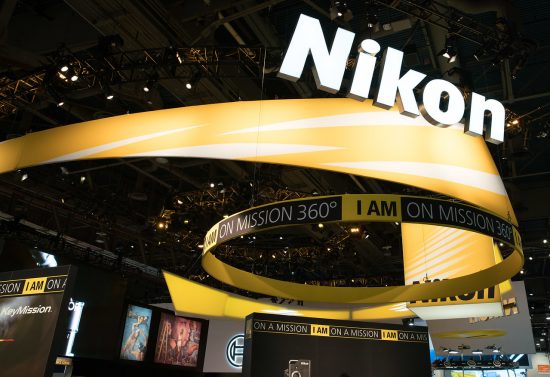 Nikon is suing ASML and Carl Zeiss for using their chip know-how. ASML is denying that it has infringed any of Nikon's patents. Zeiss is considering Nikon's legal action unfounded.
Update – ASML also issued a press release on Nikon's lawsuit, here are their main points:
ASML believes Nikon's claims are without merit and will defend itself vigorously
This sort of unnecessary patent litigation distracts from driving technology forward for the benefit of chip makers
ASML has made repeated efforts to negotiate an extension of its patent cross-license agreement with Nikon
Nikon has not engaged seriously with ASML and has instead chosen to commence legal proceedings
Here is the full press release from Nikon:
Nikon Initiates Global Legal Actions Against ASML and Carl Zeiss to Protect Patented Semiconductor Lithography Technology
April 24, 2017
Nikon Corporation ("Nikon") today initiated a series of legal actions in the Netherlands, Germany and Japan intended to halt infringement of its intellectual property by Dutch semiconductor lithography system manufacturer ASML Holding N.V. and its related companies ("ASML"), and by ASML's optical component supplier Carl Zeiss SMT GmbH ("Zeiss"). The basis of Nikon's claim is that ASML and Zeiss employ Nikon's patented technology in ASML's lithography systems, which are used globally to manufacture semiconductors, without Nikon's permission, thereby infringing Nikon's patents.
Nikon has met with ASML and Zeiss with the aim of reaching a resolution of these issues, but those efforts, guided by a highly experienced mediator, have failed to produce a settlement. The continued unauthorized use of Nikon's patented technology by ASML and Zeiss has given Nikon no alternative but to enforce its legal rights in the courts of law.
Nikon has initiated eleven patent infringement cases against ASML in the District Court of The Hague in the Netherlands and is filing patent infringement cases against ASML in Tokyo District Court in Japan and against Zeiss in Mannheim, Germany where the company manufactures optical components used in ASML's immersion lithography systems that are the subjects of these suits.
According to ASML's publicly reported data for 2016, 76.3% of its sales in the year ended December 2016, or approximately €3.5 billion, was derived from immersion lithography systems sales. Nikon believes these systems use Nikon's patented technology. The complaints seek injunctions barring ASML's and Zeiss's sale and distribution of these systems, as well as damages.
Immersion lithography technology, which Nikon pioneered in the early 2000s, has become essential in fabricating the state-of-the-art semiconductors used in smartphones, memory chips and countless other products. Today, ASML and Nikon are the only companies in the world that make and sell immersion lithography systems.
"Through substantial and sustained investment in R&D, Nikon has developed advanced lithography technologies, including immersion lithography technology, that have revolutionized the semiconductor industry," said Kazuo Ushida, President, Representative Director of Nikon. "Semiconductors are core components of the electronic devices on which consumers, companies and the global economy rely. We are proud of the role that our technology has played in advancing the global information society."
"We firmly believe that ASML's unauthorized use of Nikon patents on our most advanced technologies, including immersion lithography technology, has enabled ASML to expand its lithography business. Respect for intellectual property is fundamental to fair and healthy competition, and is essential to promoting innovations that provide society with the most advanced products and services. That is why we have decided to commence this litigation."
Nikon has previously had to bring legal actions against ASML and Zeiss in relation to unauthorized use of its patented technology. Previous cases in the United States were settled on terms favorable to Nikon. Now, thirteen years later, Nikon intends again to pursue remedies vigorously and to the fullest extent permitted by applicable law, including injunctive relief to stop ASML and Zeiss from using Nikon's intellectual property without authorization, as well as damages.
Background of Nikon/ASML/Zeiss Dispute
In the 1990s, Nikon was the world's leading maker of lithography systems for semiconductor fabrication.
In December 2001, Nikon filed lawsuits in the United States accusing ASML of using technology without authorization that Nikon had developed and patented.
In 2004, a comprehensive settlement was reached, and Nikon entered into cross-license agreements with ASML and Zeiss. Under the agreements, older patents were licensed permanently and some patents with a later filing date were licensed for a limited period until December 31, 2009.
The parties agreed in the license agreements not to sue each other for patent infringement during a non-assertion period from January 1, 2010 to December 31, 2014.
In accordance with the cross-license agreements, however, Nikon is allowed to seek damages now for ASML and Zeiss's infringement during the non-assertion period.
During the non-assertion period ASML introduced products that Nikon is asserting in the litigation infringe its patents.
Since the license under the cross-license agreement terminated on December 31, 2009, Nikon has attempted to negotiate with ASML and Zeiss to reach agreement on a new license agreement. However, ASML and Zeiss have not been willing to accept terms reflecting the value of Nikon's patented technology. Nikon believes that both ASML and Zeiss are continuing their use of Nikon's patented technology without authorization, so Nikon has initiated new lawsuits against them to enforce its patents.
Actions in the Netherlands, Germany and Japan
In the District Court of The Hague in the Netherlands, where ASML assembles its lithography systems, Nikon is asserting [11] patents against ASML: European Patent Nos. [1,598,855; 1,652,003; 1,881,521; 2,157,480; 2,264,531; 2,624,282; 2,717,098; 2,752,714; 2,765,595; 2,808,737; and 2,937,734.]
In the Mannheim District Court in Germany, where Zeiss manufactures the optical components used in ASML's lithography systems, Nikon is asserting two patents against Zeiss: European Patent Nos. 1,881,521 and 2,157,480.
In the Tokyo District in Japan, where Nikon is headquartered, Nikon is asserting two patents against ASML: Japanese Patent No. 4,604,452 and 5,708,546.