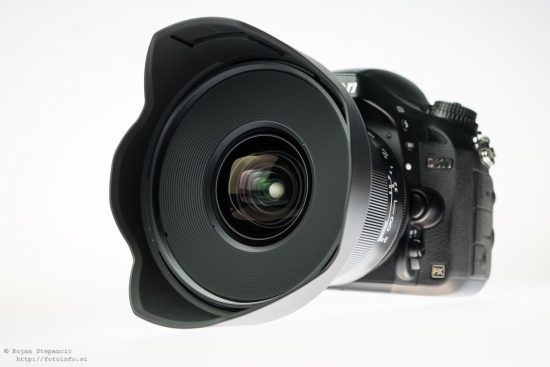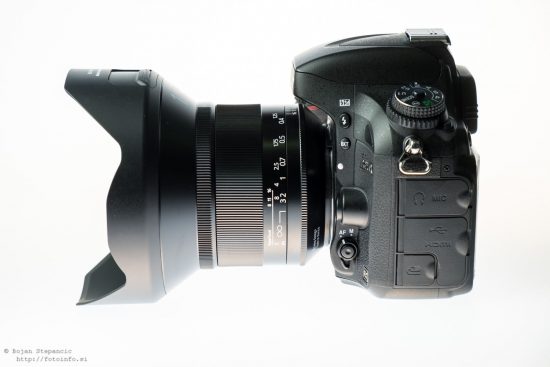 This Irix 15mm f/2.4 lens for Nikon F mount review is by Bojan Stepančič (website: foto-info.si) and it was originally published here. The post contains also some comparisons with the Nikon 14-24mm f/2.8 lens. Additional information on the Irix 15mm f/2.4 lens can be found here. The lens is currently in stock at Amazon UK, Amazon DE and Amazon IT (still no US distributor).
Here is the review of the new Irix 15mm F2.4 lens. Switzerland-based company TH Swiss is a company behind this lens which is produced in Korea.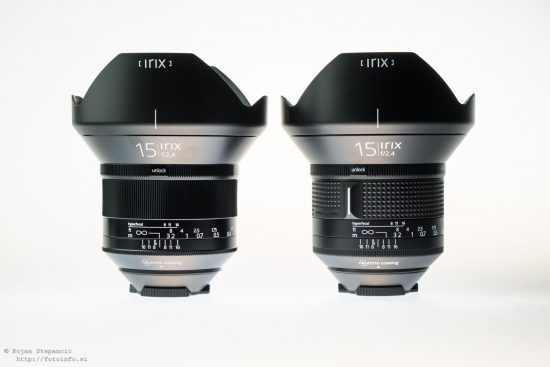 IRIX 15mm F2.4 comes in two versions "Firefly" and "Blackstone", which have identical optics but slightly different housing. For a cheaper version Irix 15mm F2.4 Firefly lens housing is made of high quality and solid plastics, more expensive version of the Irix 15mm F2.4 Blackstone, has a magnesium and aluminium alloy housing.
Housing and construction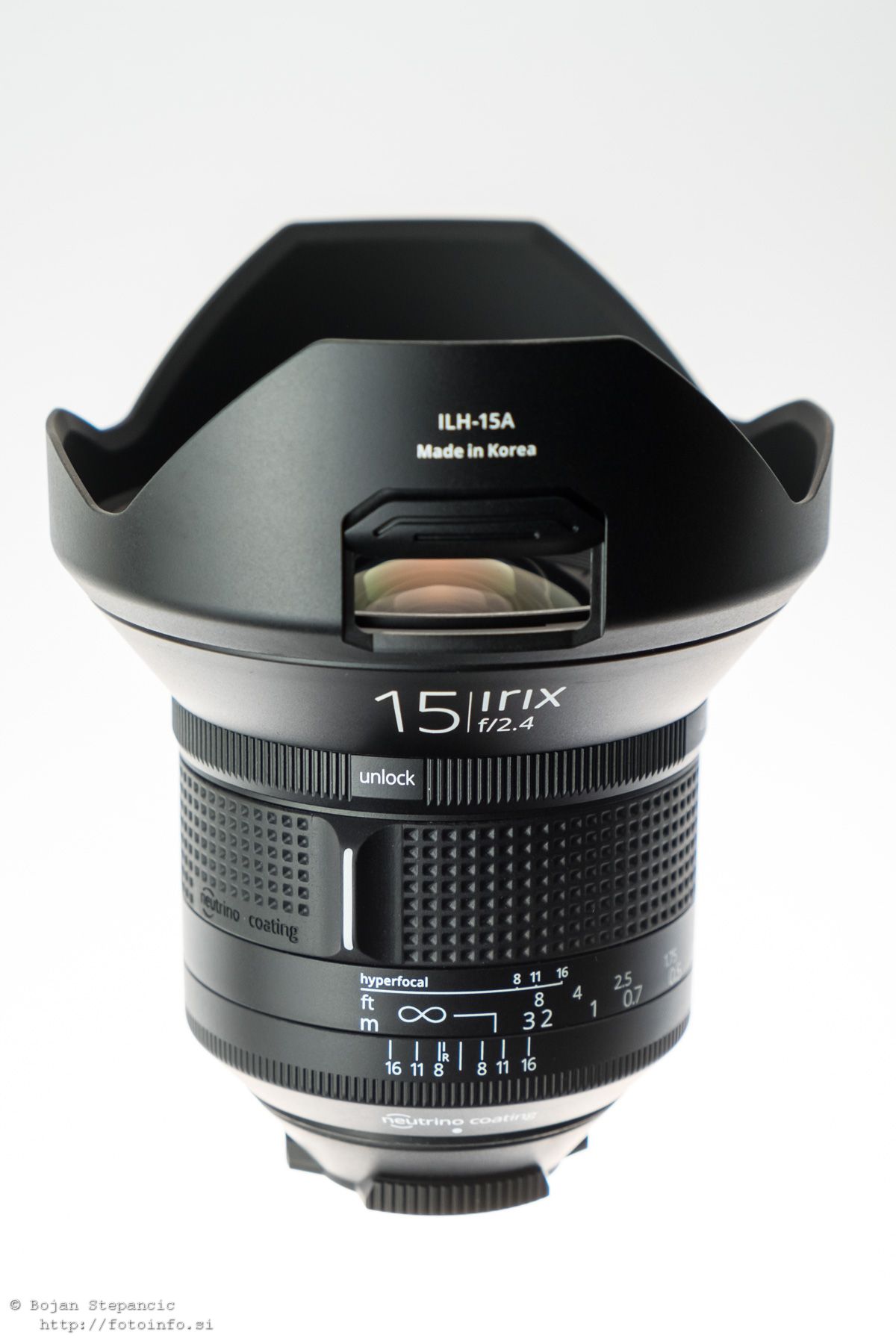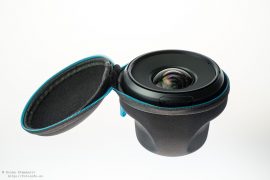 The lens barrel is in both versions excellent and very precisely manufactured. Focus ring is sufficiently large and rotates with exactly the right tension.
Lens allows the use of 95 mm screw-in filters at the front in the petal-shape lens hood and gelatin filters at the back of the lens.
Both versions of the lens are made of outstanding quality, I did not expect this from a lens in this price range.
Optical performance
Let me  first say, that despite a very affordable price, which is slightly over 400 euros for Firefly and around 600 euro for more expensive version – Blackstone, it is necessary to say that the optical quality of the lens is truly excellent. For the purposes of the test, I used a Nikon D610, which has a 24Mpix sensor.
Sharpness
Sharpness and contrast are excellent at all aperture settings and are very good even at the edges of the image. For comparison, I used a Nikon 14-24mm f2.8 lens.
On the photo below is a test site. Even on this photo, we could see that distortion of the lens is very low.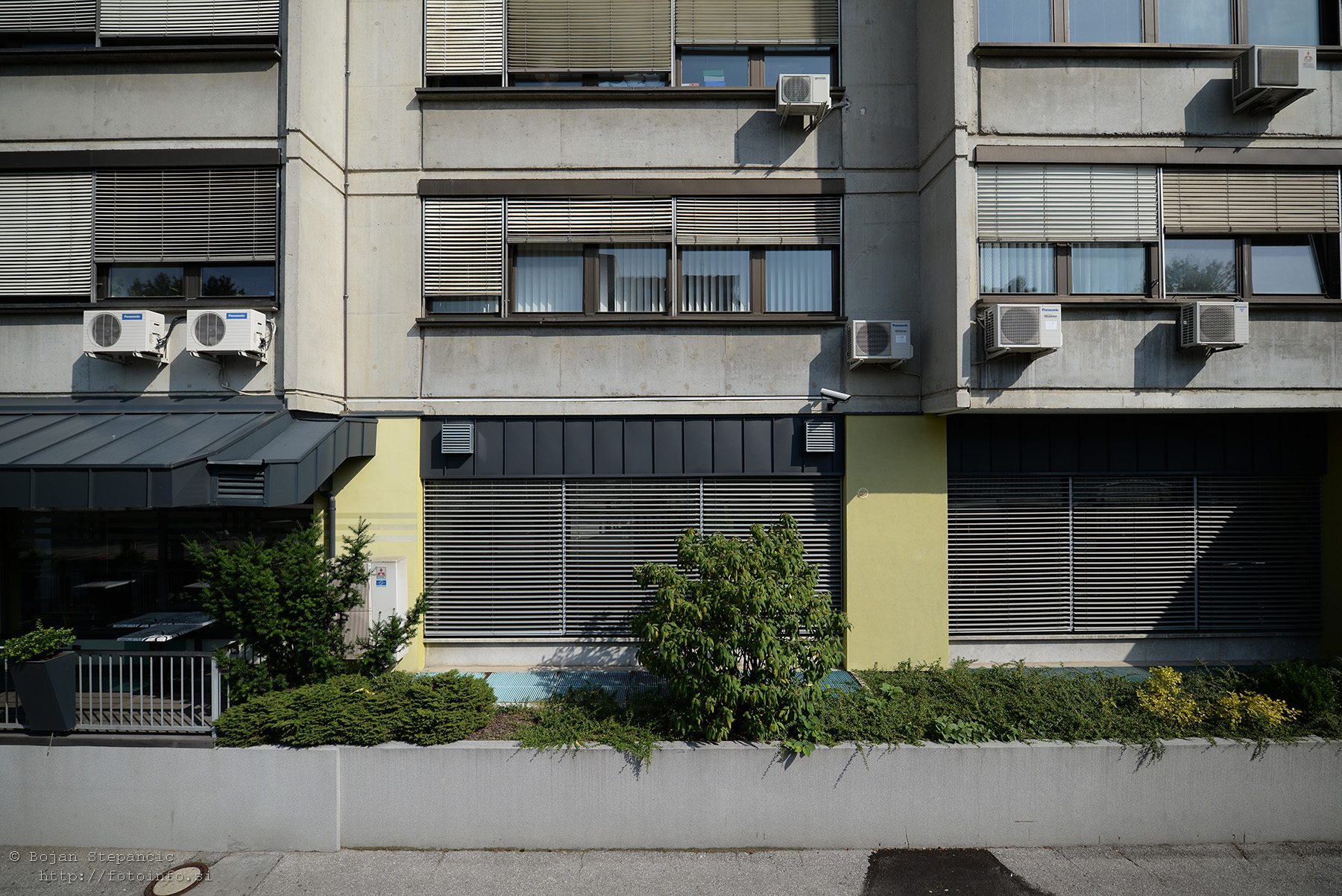 Sharpness of Irix lens at aperture f/2.4: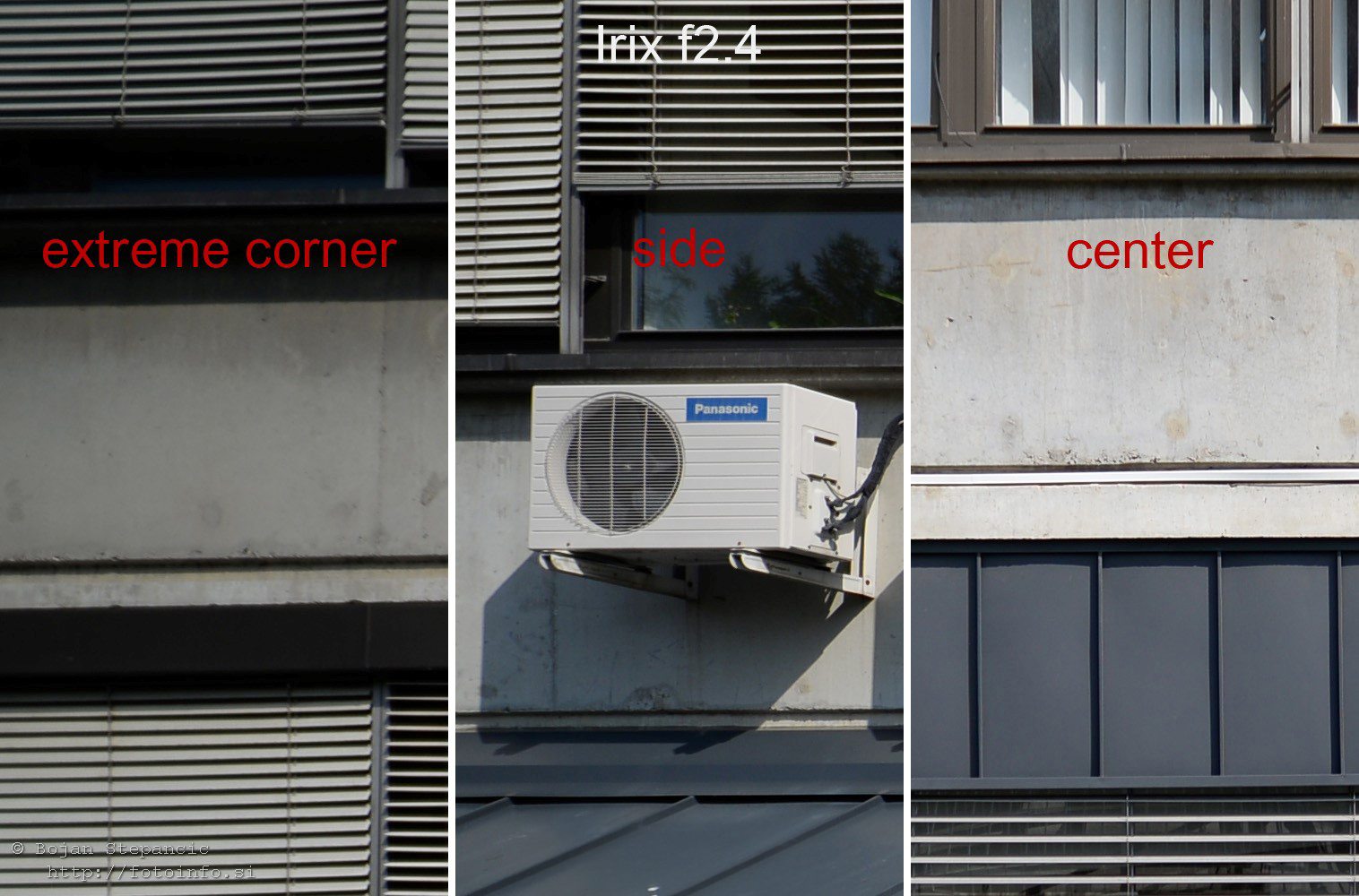 I compared sharpness between Irix and Nikon 14-24mm lens, at f2.8, f8 and f22. Nikon lens was set to 14mm.
Sharpness at f/2.8: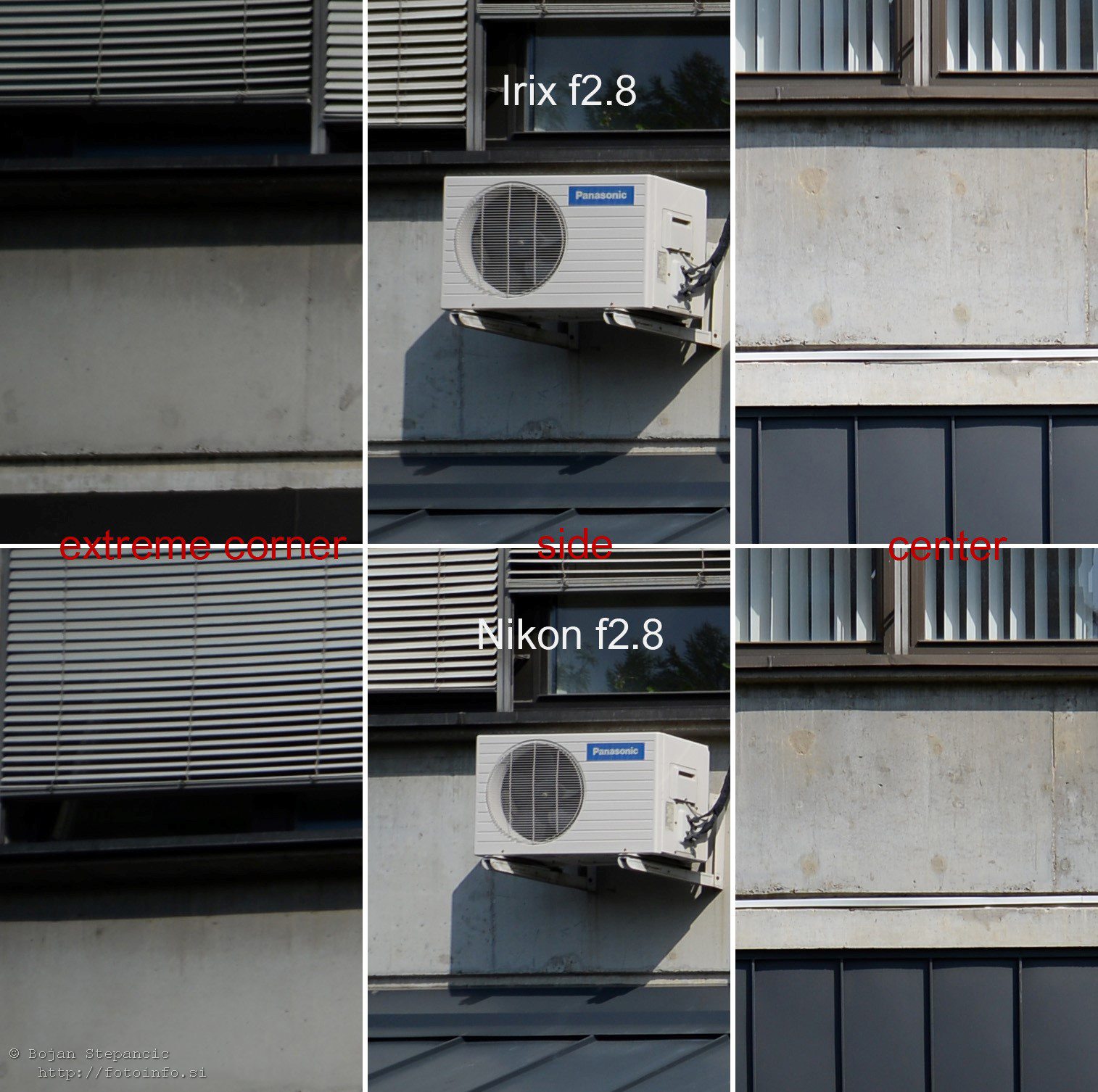 Sharpness at f/8

Sharpness at f/22: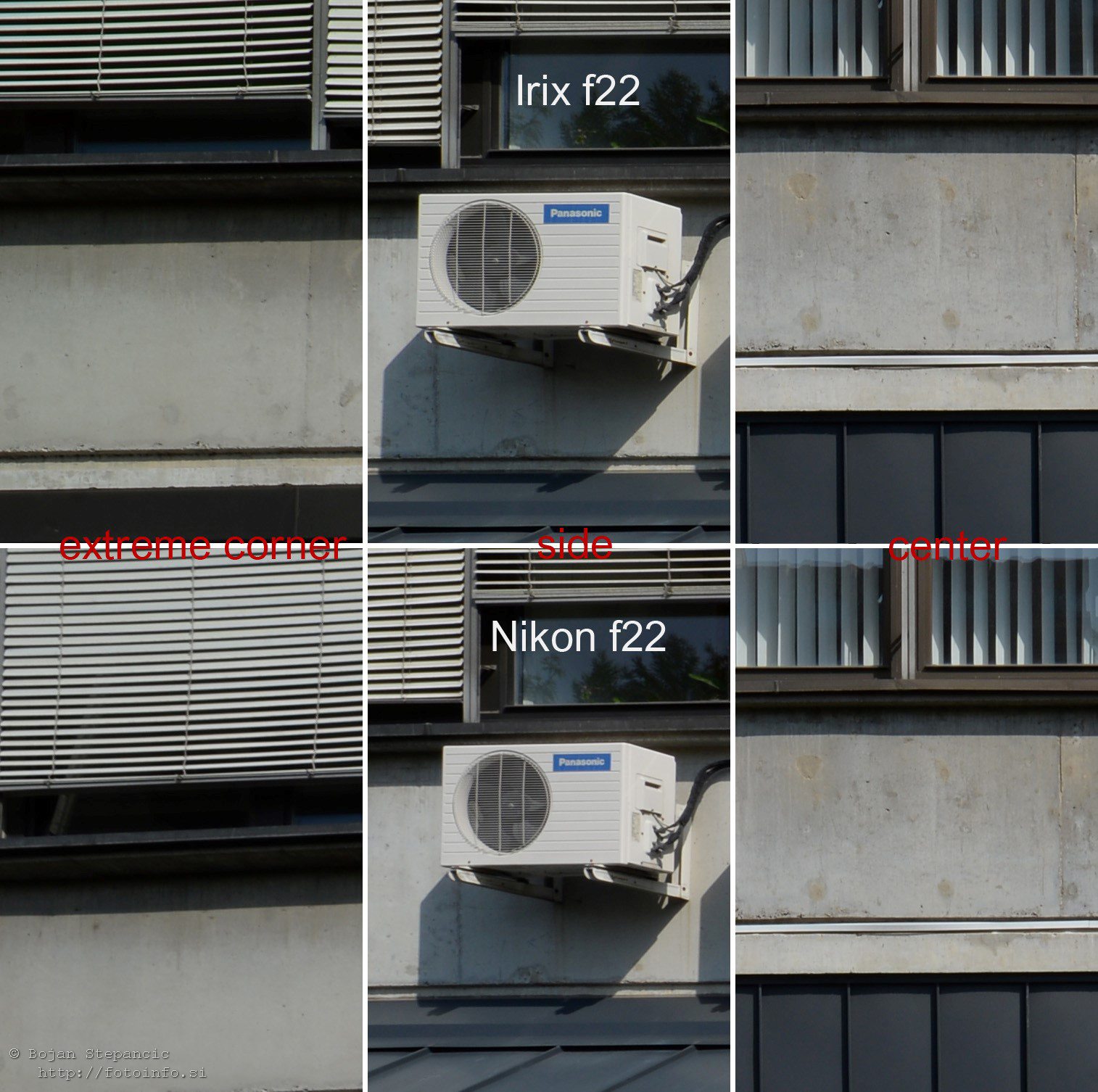 As we can see from test photos, the difference between the two lenses is minimal. At aperture f22 Irix is even sharper than Nikon. On all settings Irix has slightly better contrast. Sharpness is excellent at all apertures and in the entire area of the image a little drop of sharpness could be seen only at the extreme corner of the image, which is great for both wide-angle lenses. Let me say that the Nikon 14-24mm f2.8 lens is one of the sharpest wide-angle lenses.
Optical distortion
I have to admit that the optical distortion of Irix lens is extremely well controlled. For comparison, I added the Nikon 14-24mm f2.8 lens.
Vignetting
Vignetting could be seen at the aperture f2.4. When we stop to f2.8 vignetting is almost gone.
Update on vignetting 28.06.2016
I did another test for vignetting. This time, I shot in M mode and noticed that exposition with f2.8 was off. At f 2.8 camera was overexposing so I had to change exposition time and it was same as with f2.4. Maybe a mechanical system for controlling aperture in camera and lens doesn't make a difference in aperture settings between f2.4 and f2.8 with my Nikon cameras. This is a problem only with Firefly lenses.



Vignetting from f4 and up is very good controlled for UWA lens.
Chromatic aberration
I checked all photos and I could not find chromatic aberration on any photo. Here are two photos with high contrasts and no CA.
Ghosting and flare
Ghosting and flare are very well controlled. They could be seen only in extreme situations.
Summary
I am very surprised about the quality of the lens. Irix is an excellent lens, both "Firefly" and "Blackstone" are optically and mechanically excellent. Sharpness is excellent, distortion and vignetting are very well controlled,  no problems with  chromatic aberration, ghosting and flare are very well controlled. I hope they will produce more lenses like this in the future. Irix 15mm f2.4 is produced for Canon EF, Nikon F and Pentax K mount. Price for Irix 15mm f2.4 Firefly will be around 420 euro and 600 euro for Blackstone.
15mm wide angle lens gives you completely new photographic experience. Sometimes it could be difficult to find right compositions but once when you get used to the focal length and start to feel the compositions, things become easier. Thanks to low distortion of Irix lenses the photos could be very geometric in composition.
Gallery of photos taken with Irix 15mm f/2.4
This post was originally published here. Check also Bojan's review of the Nikon 105mm f/1.4E lens and many other Nikon reviews on his website.
If you have an interesting idea for a guest post, you can contact me here.