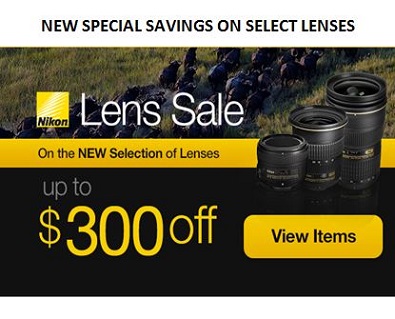 The new Nikon lens instant rebates (up to $300 off) are now live at Adorama and B&H.

There is also a new $500 instant rebate on the Nikon D500 + 16-80mm lens combo:
Here is the full list of discounted lenses – all ship free from Adorama and include a free filter (or filter kit) and Corel Digital Organization Creativity Software Kit – Elite Edition. Most lenses include other small accessories as well:
The rebates will expire on July 30th.