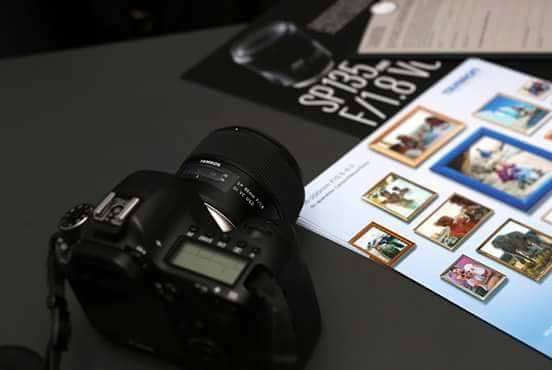 A reader sent me the above picture of what appears to be a brochure for a new Tamron SP 135mm f/1.8 VC lens. If true, the official announcement will most likely be in September for Photokina.


Tamron recently announced four new Di lenses with VC designed for DSLR cameras.
Update: my sources confirmed that this Tamron SP 135mm f/1.8 VC Di lens brochure is fake.
Zeiss is rumored to announce a new Milvus 135mm f/2 Apo Sonnar lens. Sigma could also introduce a new 135mm f/1.8 DG OS Art lens. Nikon has already filed a patent for 135mm f/1.8 lens (the current AF DC-Nikkor 135mm f/2D lens is overdue for a replacement). There is also the Samyang 135mm f/2.0 ED UMC lens with AE chip.