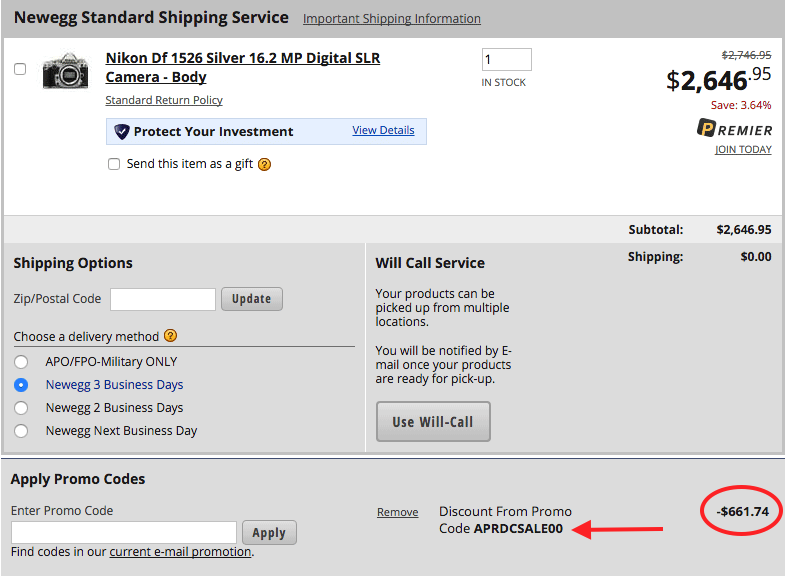 This is something you don't see everyday: Newegg is currently offering 25% off on select Nikon cameras and lenses with coupon code APRDCSALE00. This deal is valid till April 17th and includes also some Canon, Sony, Olympus and Fuji products (see all eligible cameras and lenses here). Some example:
Newegg is an authorized US Nikon dealer and I have no idea how they can offer this discount since Nikon controls all promotions and pricing. My guess is that they will have to cancel the coupon code soon.
Update: most of the eligible items are already sold out and this is why the coupon code may no longer work on certain products. This was a legit deal while it lasted.