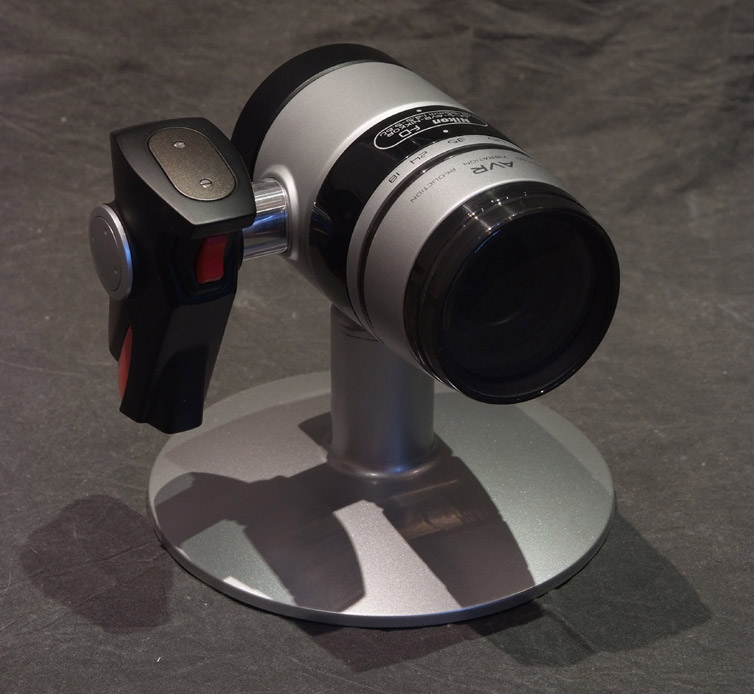 I have already reported multiple times in the past about a new "secret" Nikon product that will most likely connect to a smartphone. Here is a quote from my post few months ago: "This could also be a new Nikon action/extreme camera (like the GoPro) or a 360 degrees camera (like the Ricoh Theta)".
Note: the two pictures above are Nikon concept/prototype cameras that were on displayed at a show few years ago. I don't know if the new action cameras will look like this.
Now the rumor: in 2016 Nikon will announce three new extreme/action cameras with different positioning/targeting and a wide range of accessories:
Two models will be smaller (really small I was told) with 

170° lens/FOV (similar to GoPro)

The third one will have 360° degree recording capabilities (2 lenses @ 190° each) priced at around $500. It will be rectangular with two dome shaped lenses, one on each side.

Some/all of the models will have a clip similar to Peak Design

Could be announced in later 2016 (not necessarily at CES or CP+)

One or more of the new Nikon action cameras may have to do with this patent (US20150260750):
"In the present invention, electronic equipment is provided with the following: a sensor unit that detects main body displacement information that includes at least acceleration data; a stationary determination unit that determines whether the main body is stationary, on the basis of changes in the standard deviation with respect to the displacement information for a prescribed number of detections made by the sensor unit; a gravity calculation unit that, on the basis of the determination results determined by the stationary determination unit, makes a determination that the main body has started to move, and calculates a gravity component on the basis of first acceleration data, which is acceleration data at the start of the movement, from among acceleration data detected by the sensor unit; a correction unit that, on the basis of the gravity component calculated by the gravity calculation unit, corrects second acceleration data which is acceleration data detected by the sensor unit while the main body is moving; and a movement determination unit that determines movement on the basis of the second acceleration data corrected by the correction unit."
Few years ago at a photo show Nikon tried to turn Coolpix cameras into action cameras: