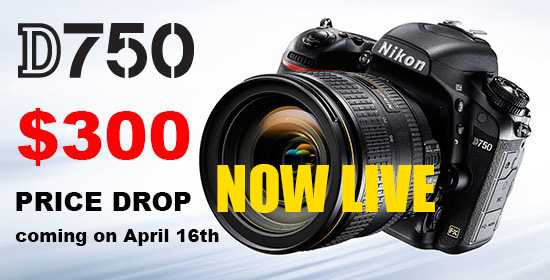 The Nikon D750 DSLR camera is now $300 off (as previously reported). The D750 kit with the 24-120mm f/4 lens is now $900 off. Here are the links:
Update – two special Nikon D750 bundles:
The price of grey market Nikon D750 cameras is still at around $1,760 but I expect it to drop in the next few days.


The Nikon 1 J5 camera also got new rebates (up to $150) at Adorama and B&H. This is strange since the camera is not even shipping yet.
Check out also the latest April Nikon combo rebates. All instant rebates are good through April 25th, 2015.