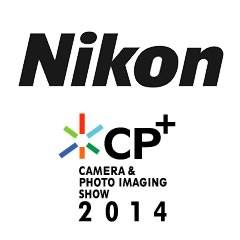 Imaging-resource and dpreview published their CP+ interviews with Nikon executives who successfully avoided answering any questions about future products/developments. Here is a brief recap of the main points from both interviews:
China represents the most important emerging market for Nikon.
In Japan and Asia the mirrorless market is still growing, but in Europe and the Americas it is shrinking. North America in particular is "one of the worst geographies when it comes to the mirrorless camera market".
Nikon now sees smartphones as an opportunity, not as a threat – they are now making cameras to be "always connected" to mobile devices (Wi-Fi) for picture sharing, etc. Few weeks ago Nikon was also seeing future growth in more advanced compact cameras.
In low light, DSLR cameras still offer the best focusing system.
Nikon believes that the amount the company loses to third-party lens manufacturers (Sigma, Zeiss, Tamron, Tokina, Samyang, etc.) is insignificant.
Nikon is very happy with the Df sales. The camera is supposedly still "back-ordered in some countries".
There was no answer on the direct question "Will you make a replacement for the D300S?"
Nikon 1 reads out all of the sensor pixels during video recording.
4k video: " we still have a plan… Nikon 1 is very suited for this kind of usage" says Nikon.