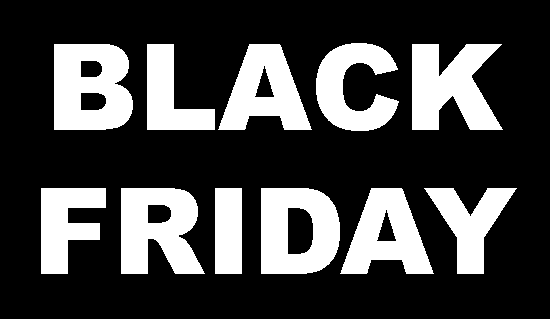 The Nikon Black Friday deals will start on November 28th (not 24th as I initially reported) and will be valid till November 30th. The savings will be in the form of a lens instant rebate when you buy a Nikon DSLR body. I will publish the details tomorrow (Wednesday) at midnight EST. This will be the only official Black Friday deals from Nikon. All Nikon DSLR cameras will qualify for the rebates, including the new Df which will start shipping on Friday. The lens savings will include many pro lenses and will be identical to the rebates offered back in September: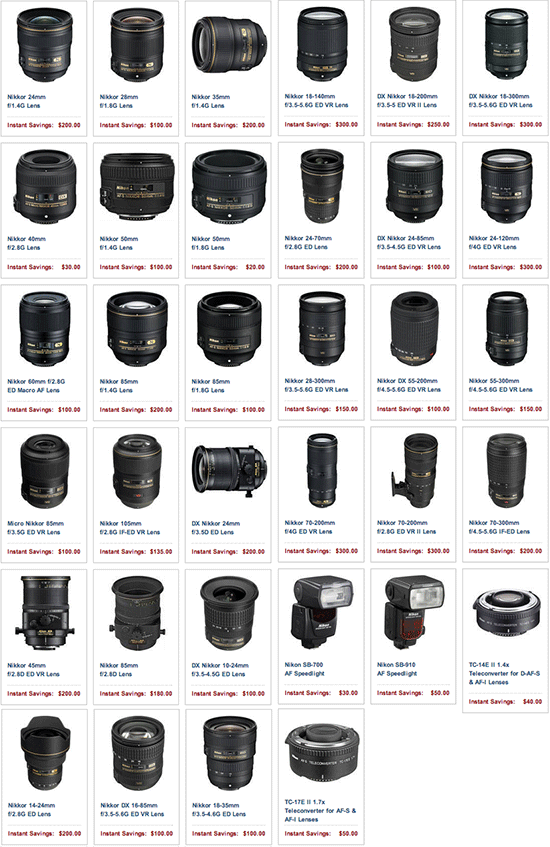 The new rebates will be stackable, which means that you can buy multiple lenses with one body and still qualify for the savings.
Current Nikon Instant Rebates
The current Nikon rebates at B&H already include the new Df camera:


Amazon offers similar savings on Nikon equipment: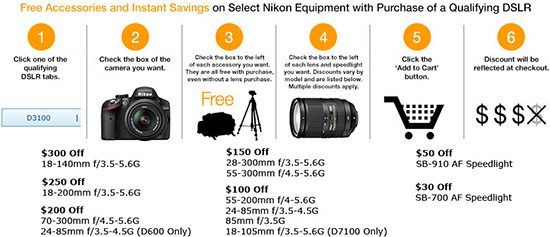 Other Black Friday deals can be found here.