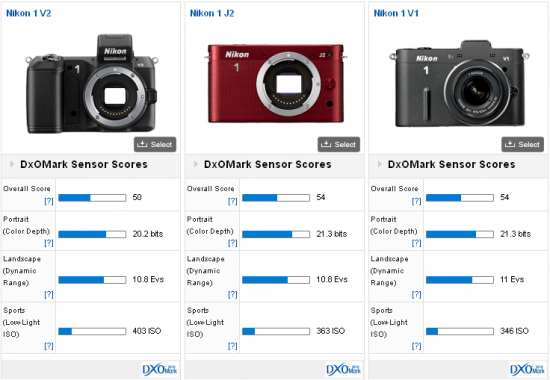 Nikon 1 V2 compared to the Sony RX100 (1″ sensor) and Canon G1x (1.5″ sensor):
Nikon 1 V2 vs. Panasonic GF5 vs. Fuji X10: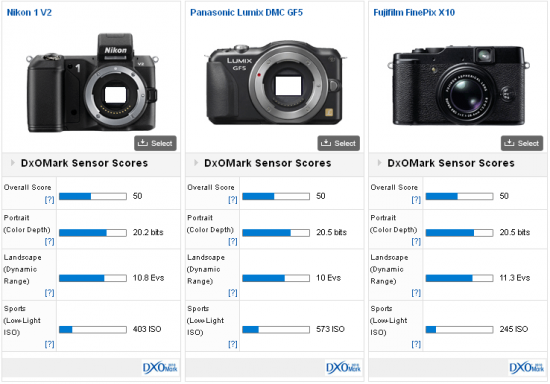 DxoMark published their test results for the Nikon 1 V2 mirrorless camera. This is their conclusion on the V2:
Overall, the regression in performance, when compared to the Nikon 1 V1, suggest this camera is not as good a buy as the V1 – its results were simply underwhelming. If you already own a Nikon 1 V1 and are thinking of an upgrade, then you'll probably find more benefit in waiting for the next iteration to see what that brings, as the V2 will not give you appreciably better images over what you have already. If you are in the market for a new hybrid type camera, then you may find benefit looking elsewhere if you want the best image quality. Within this area, the major contenders for other models to consider are the Canon EOS M, the Olympus EPL5, the Sony NEX 6 and the Pentax K01.
DxOMark also tested the Nikon AF-S DX 18-300mm f/3.5-5.6G ED VR lens – as expected, the Nikon version scored higher than the equivalent lenses from Tamron and Sigma: