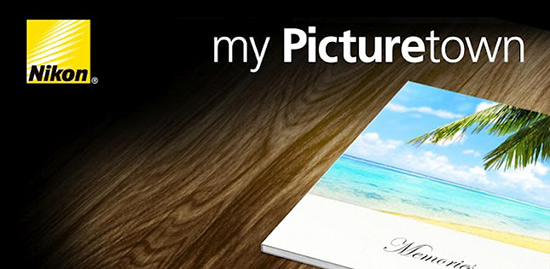 Nikon released a new version of their free my Picturetown app for Android with added support (image sharing, organization and storage) for the new Coolpix S800c camera.
Features of my Picturetown app:
Quick and comfortable image display: The app allows for viewing of images in albums temporarily saved beforehand when Internet access from the Android device is not possible. By simply selecting and temporarily saving my Picturetown albums beforehand, images in those albums can be viewed in situations when a signal cannot be acquired. This function also enables quick display of images without waiting for them to download. Therefore, it makes for stress-free viewing of images with the new COOLPIX S800c when the Internet cannot be accessed over a Wi-Fi® connection.

Support for Android intents enables access to my Picturetown from other Android apps. For example, an image selected from an Android gallery app for image viewing can be uploaded to my Picturetown with launching of the my Picturetown app. Collaboration between apps provides a smooth and seamless user experience.

Other Main Functions:

When images are displayed for the first time, a cache function temporarily stores data in device memory making subsequent display faster and smoother.
Functions for editing image data stored on my Picturetown have been enhanced for more intuitive image sorting, and album editing and sharing.
Motion Snapshots recorded with Nikon 1 cameras can be played back.
The app offers a book view function that automatically creates a beautiful layout similar to that of a photo book or magazine for viewing images.
A map view function displays images to which location information has been attached on a map.
URLs for images stored on my Picturetown can be posted to Facebook and Twitter for sharing with a broader audience.
8 languages are supported (English, German, French, Italian, Spanish, Chinese, Korean, Japanese)
Functions for viewing albums off-line.
Nikon also has the Connect to S800c and Wireless Mobile Adapter Utility apps for the Android based Coolpix S800c camera (349.95).